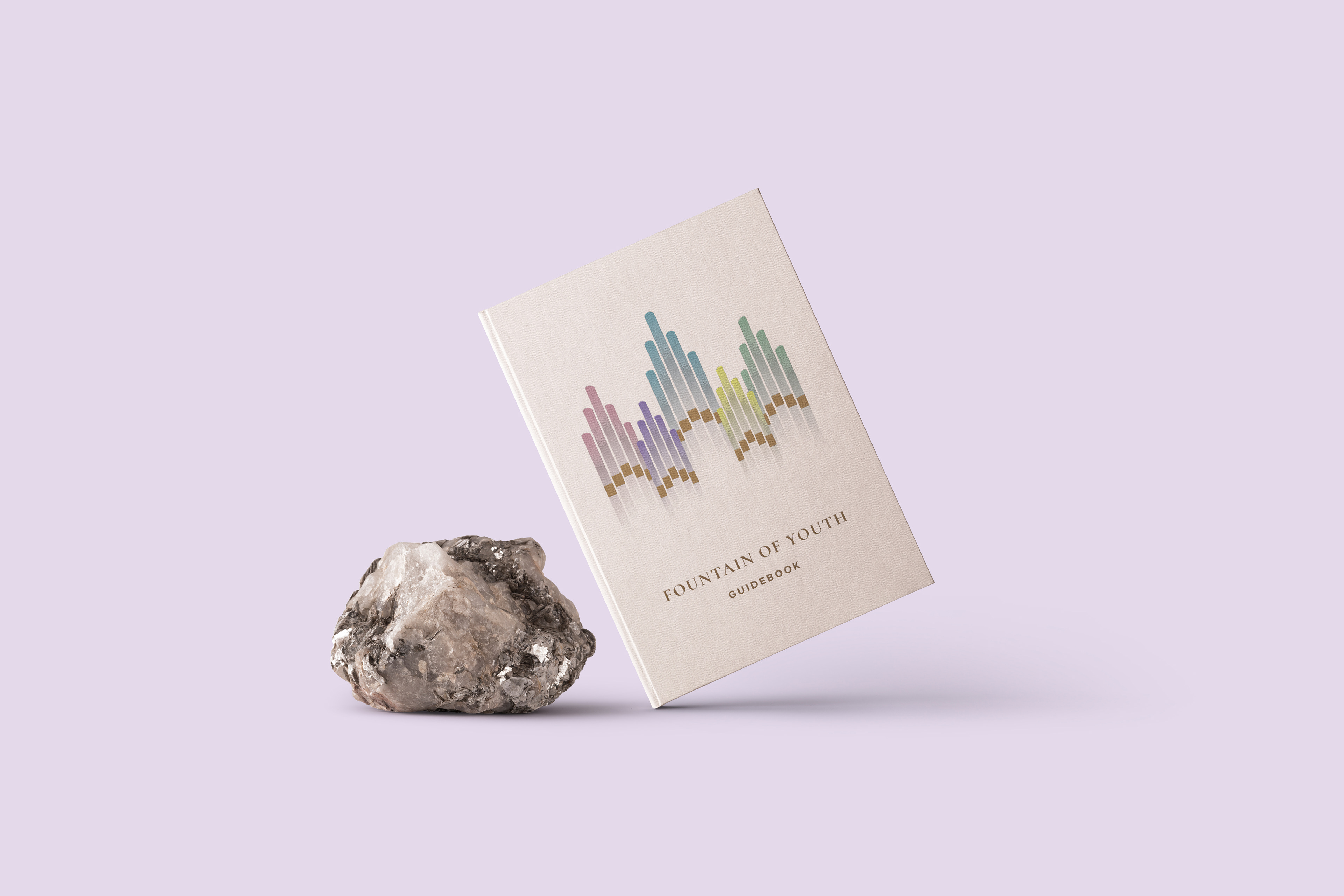 The

Fountain of Youth

is a concept that was submitted for the Singapore call for designers for Wallpaper* Handmade 2018: Wellness and Wonder. Inspired by the rituals of Traditional Chinese Medicine (TCM) and well-being / healthcare trends, the project explores how the processes of consuming natural remedies can be elevated to something spectacular.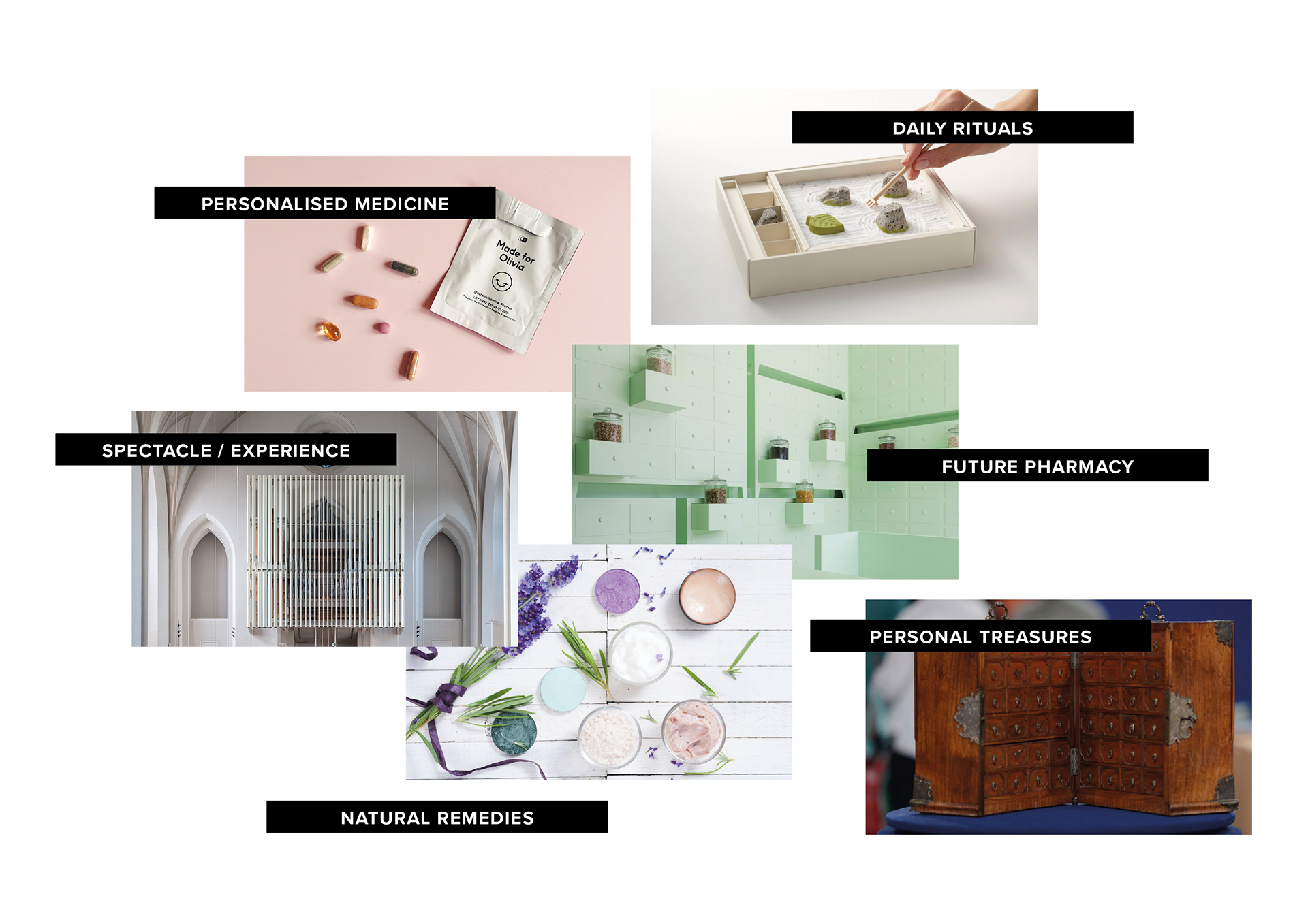 Altar meets statement furniture; European pipe organ meets Chinese apothecary cabinets: the following collages illustrate how the fountain could work. Each pipe would be filled with an ingredient, released by levers into a single vessel for collecting. 
The process could take place hidden within the fountain as in a vending machine - but transparent materials could also be used, allowing users to see how much of each ingredient is left or experience the colours of different components swirling together when released.
Most of the church organs used here are from Robert Götzfried's Pipes series on Catholic churches in Southern Germany.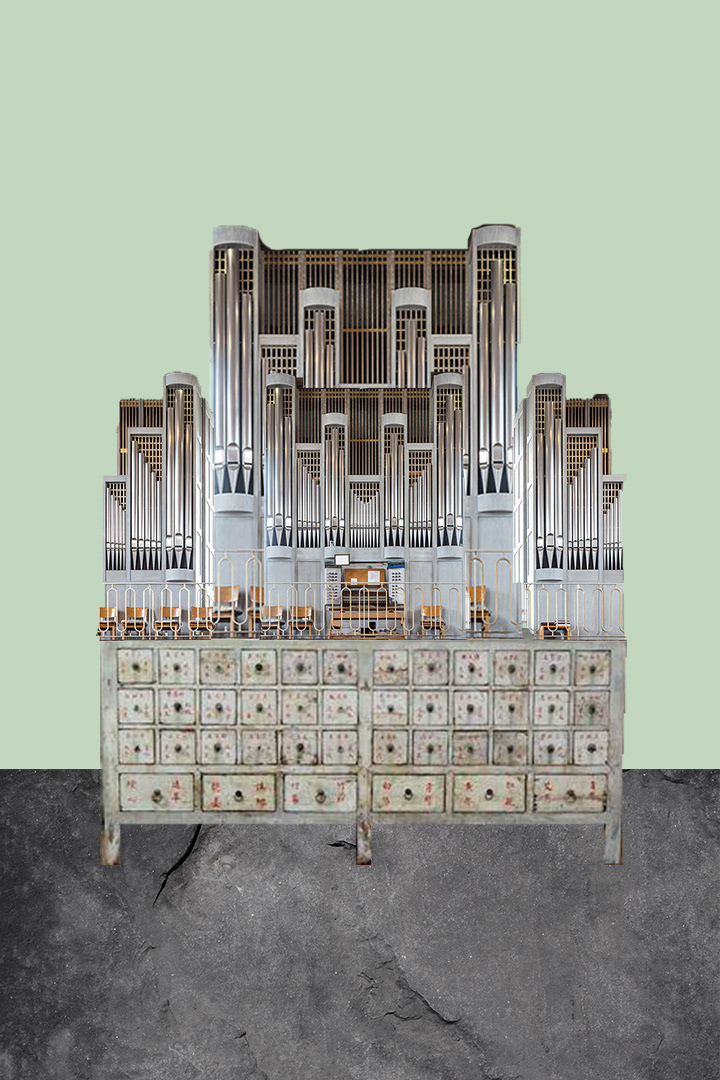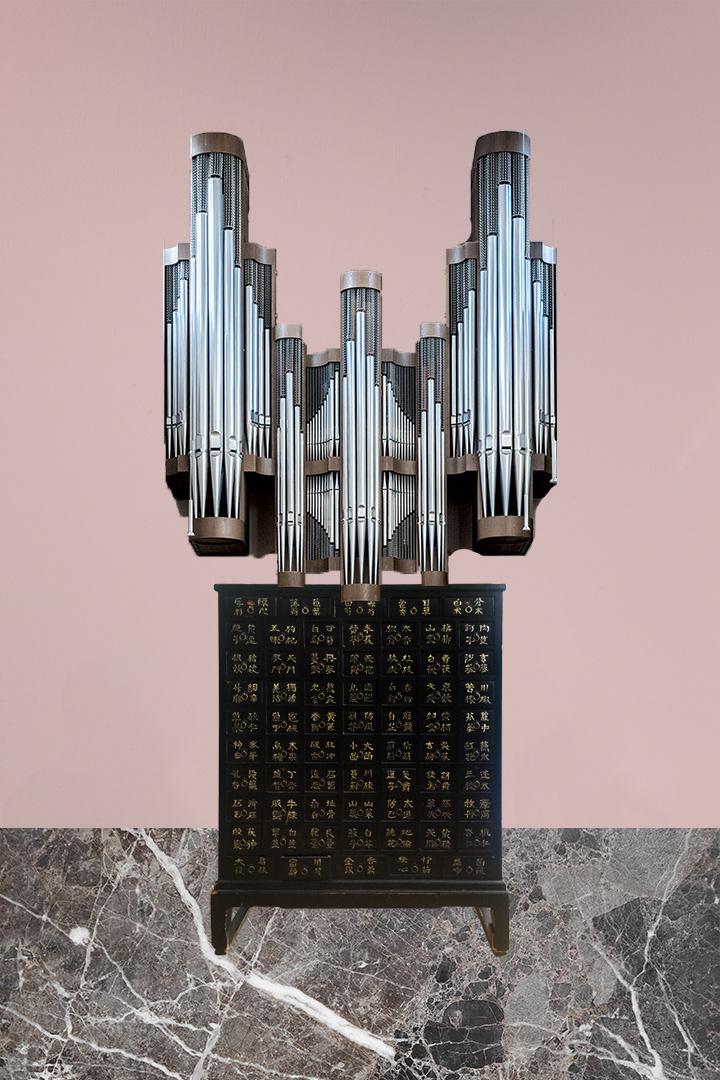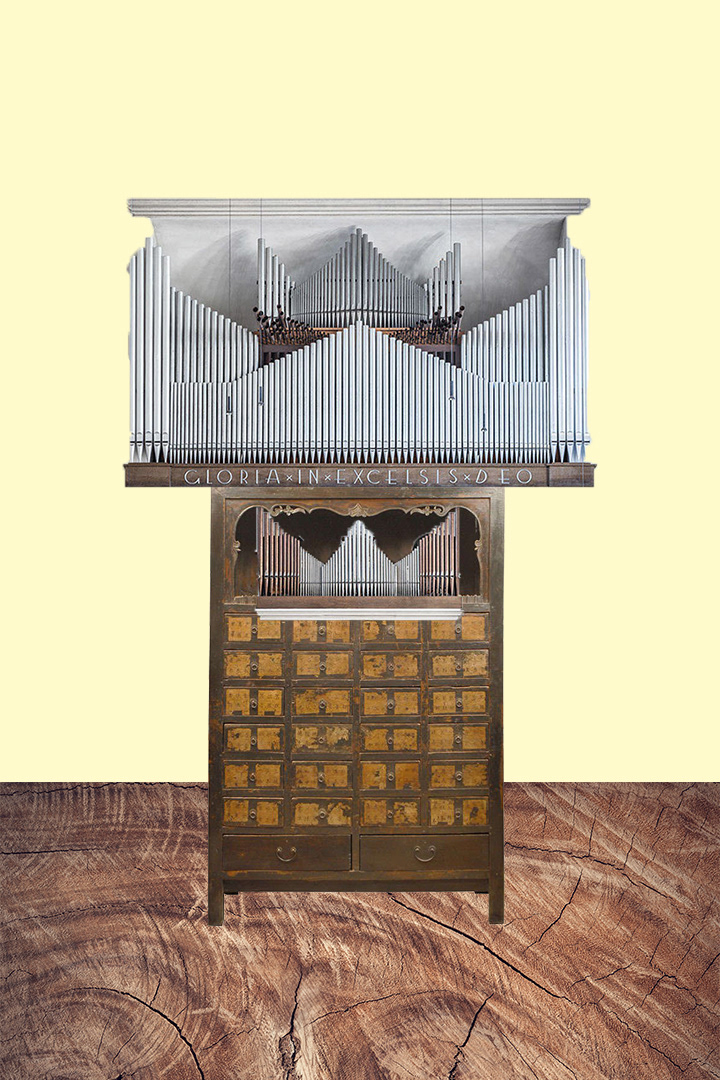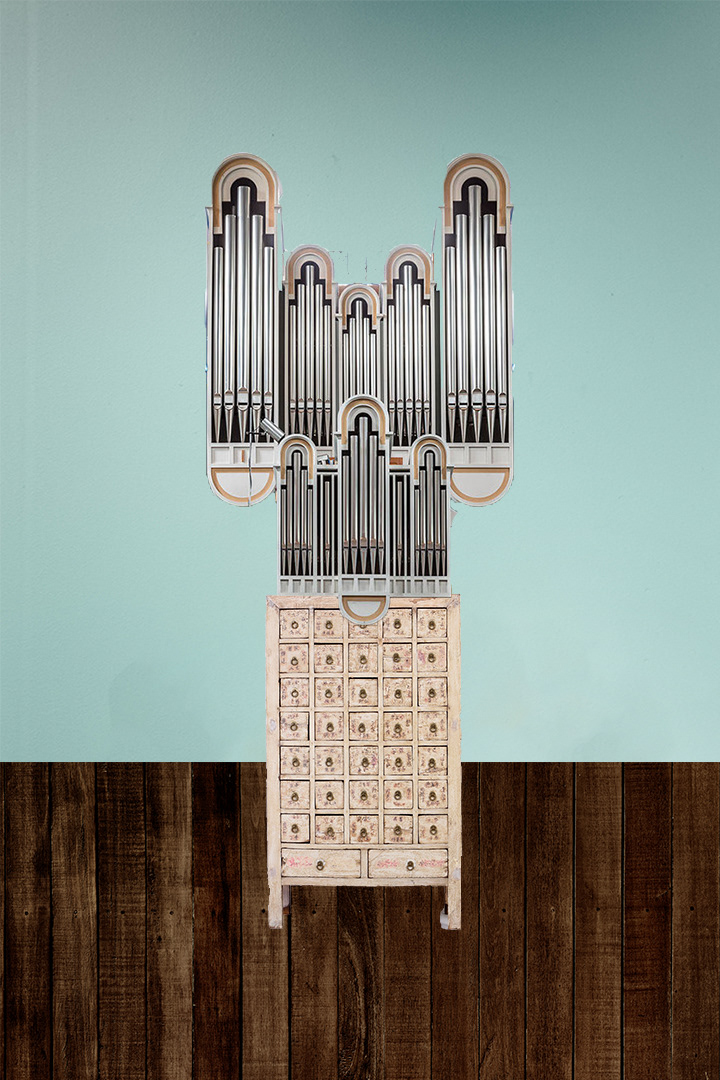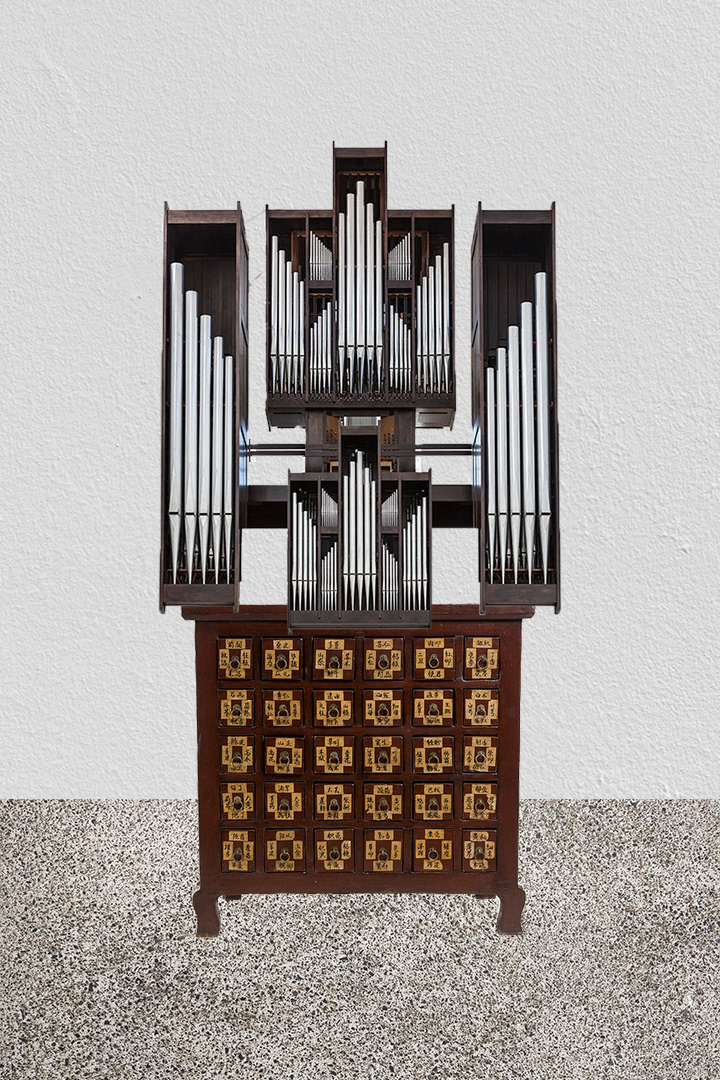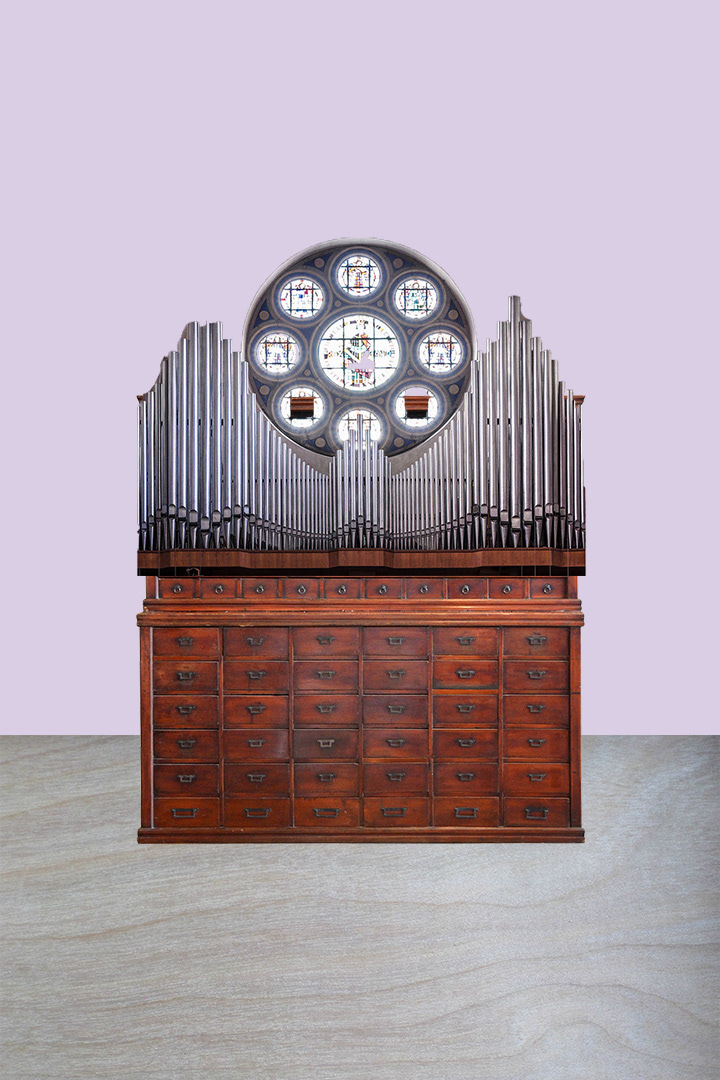 The fountain comes accompanied by a guidebook containing lists of ingredients and their uses, recipes from around the world and instructions for use. Each book is divided into 5 sections: Energise, Relax, Focus, Boost and Digest, with colours corresponding to that of the pipes.