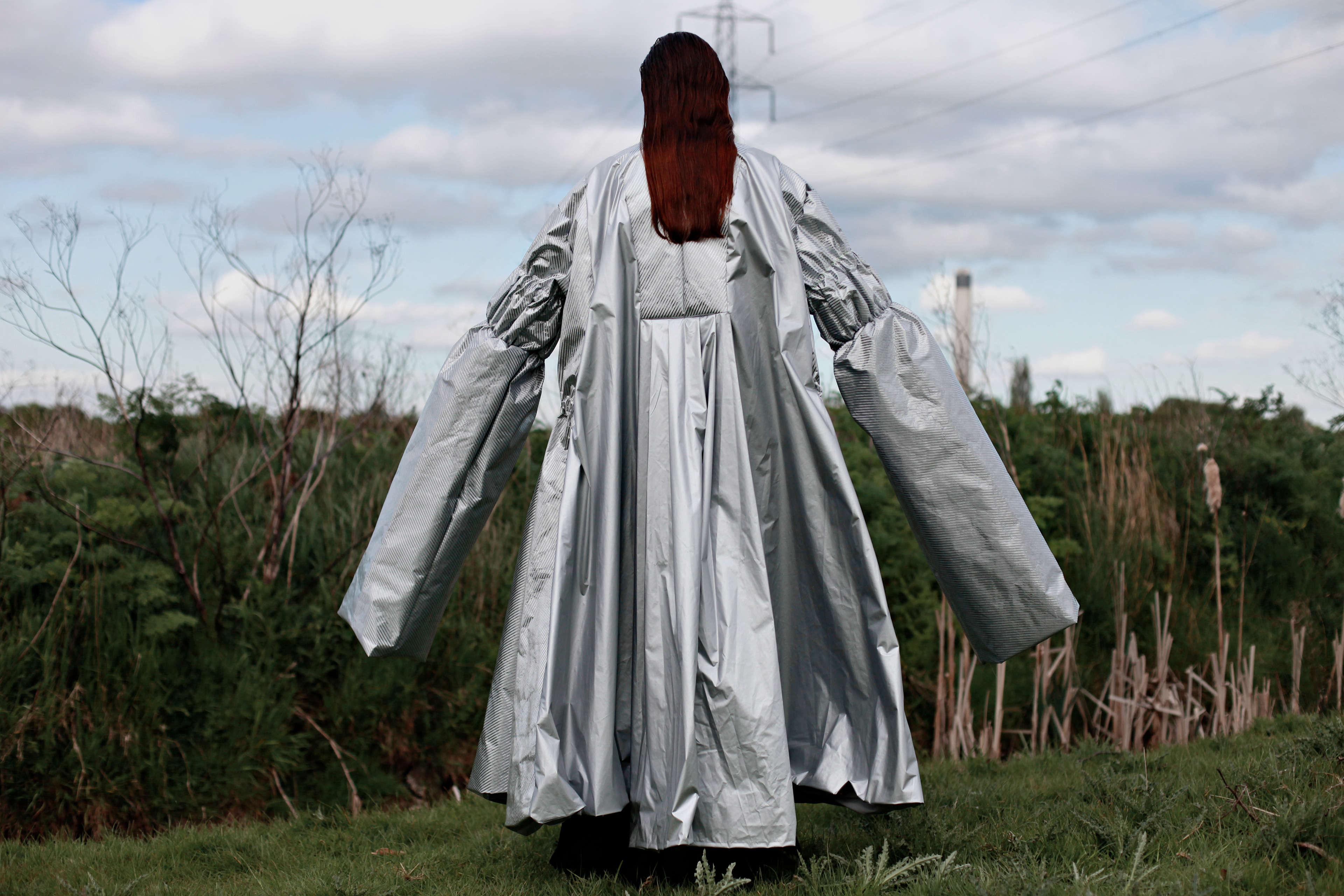 Space Nomads illustrates a surreal future where a lack of resources has led to an exploration of novel material frontiers. In this brave new world, utility is key: clothing is functional and hardy with minimalist lines.
​​​​​​​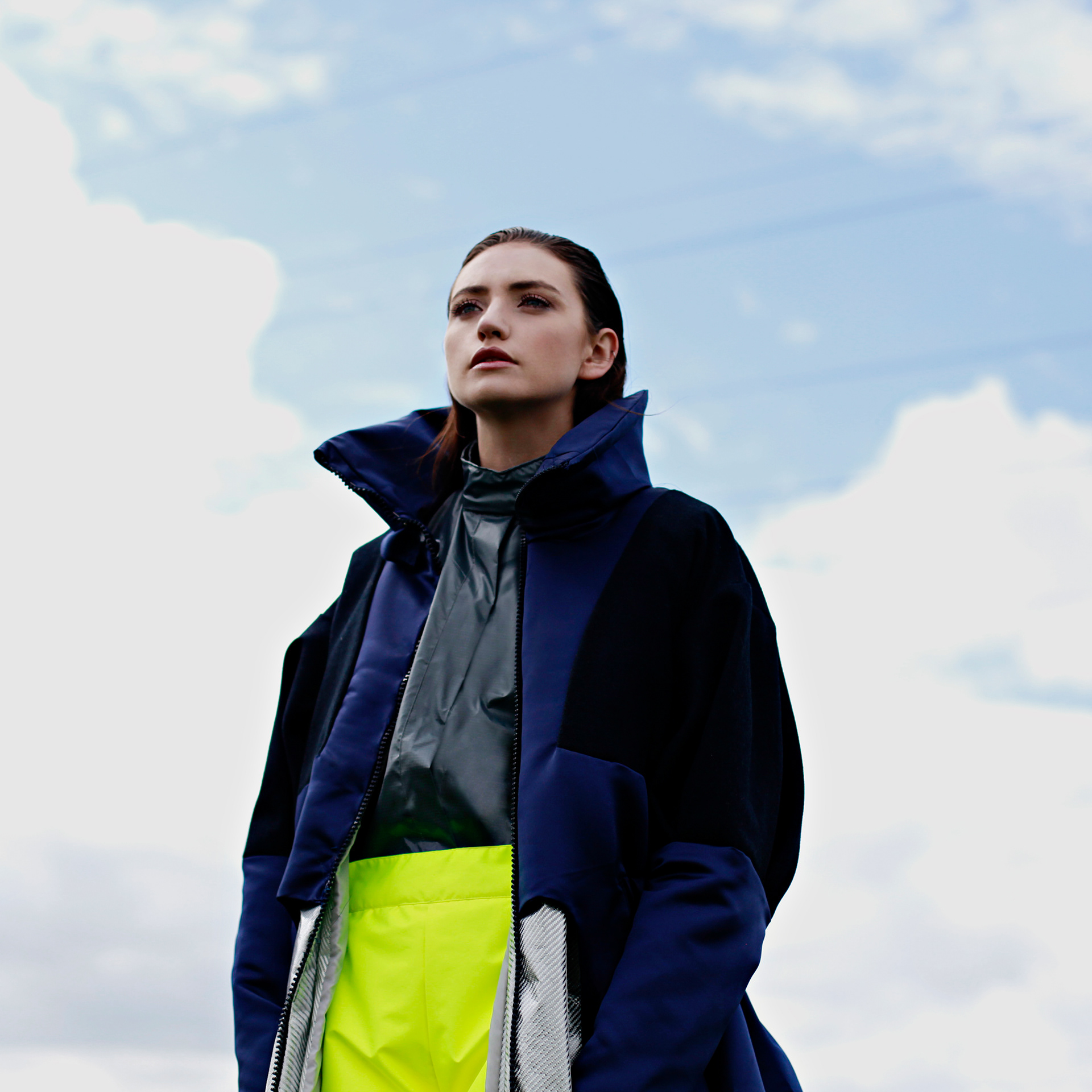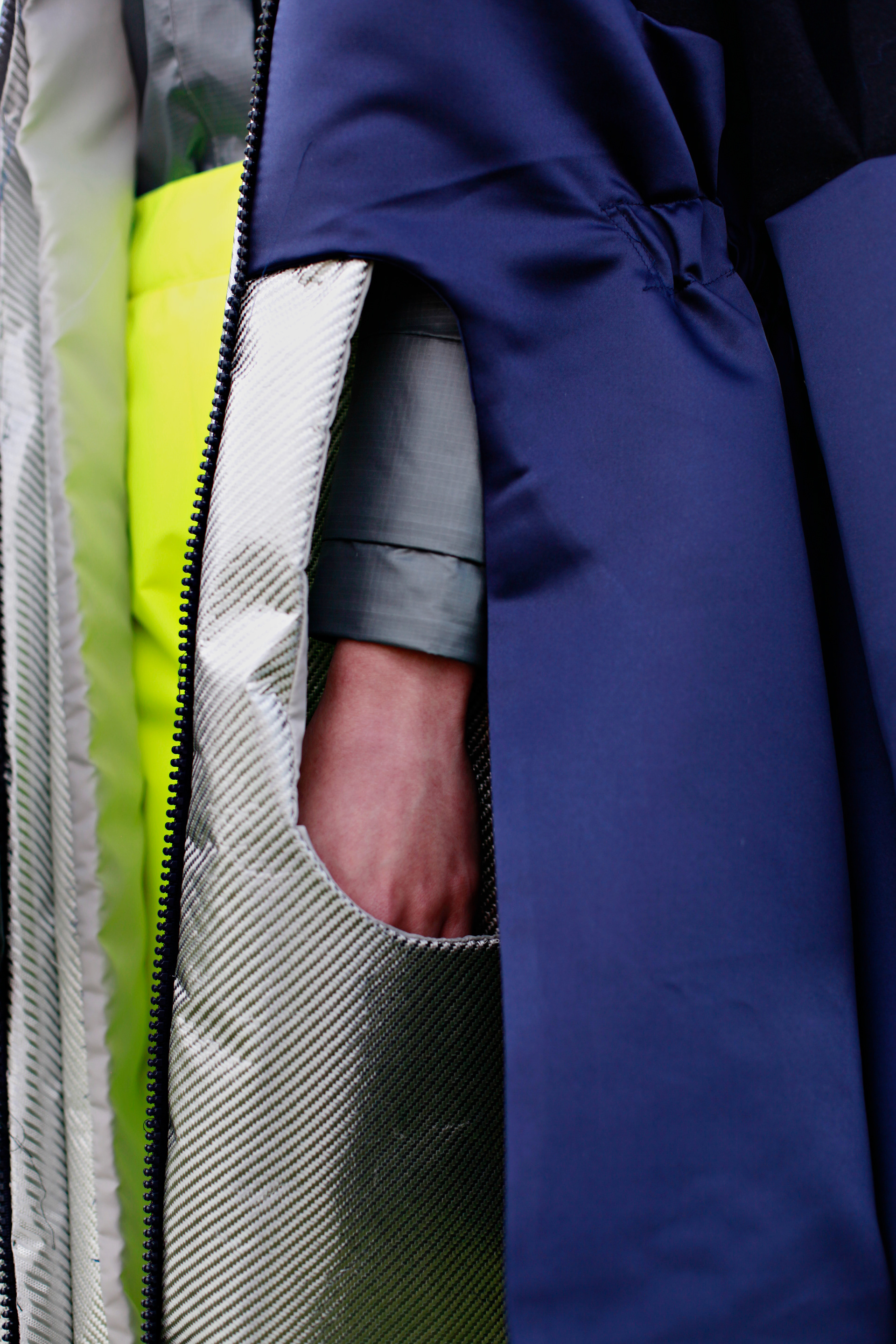 The collection explores the use of industrial textiles from automotive and boat manufacturing such as woven aluminium fibre sheets and ripstop nylons, as well as technical fabrics for military and performance garments.
​​​​​​​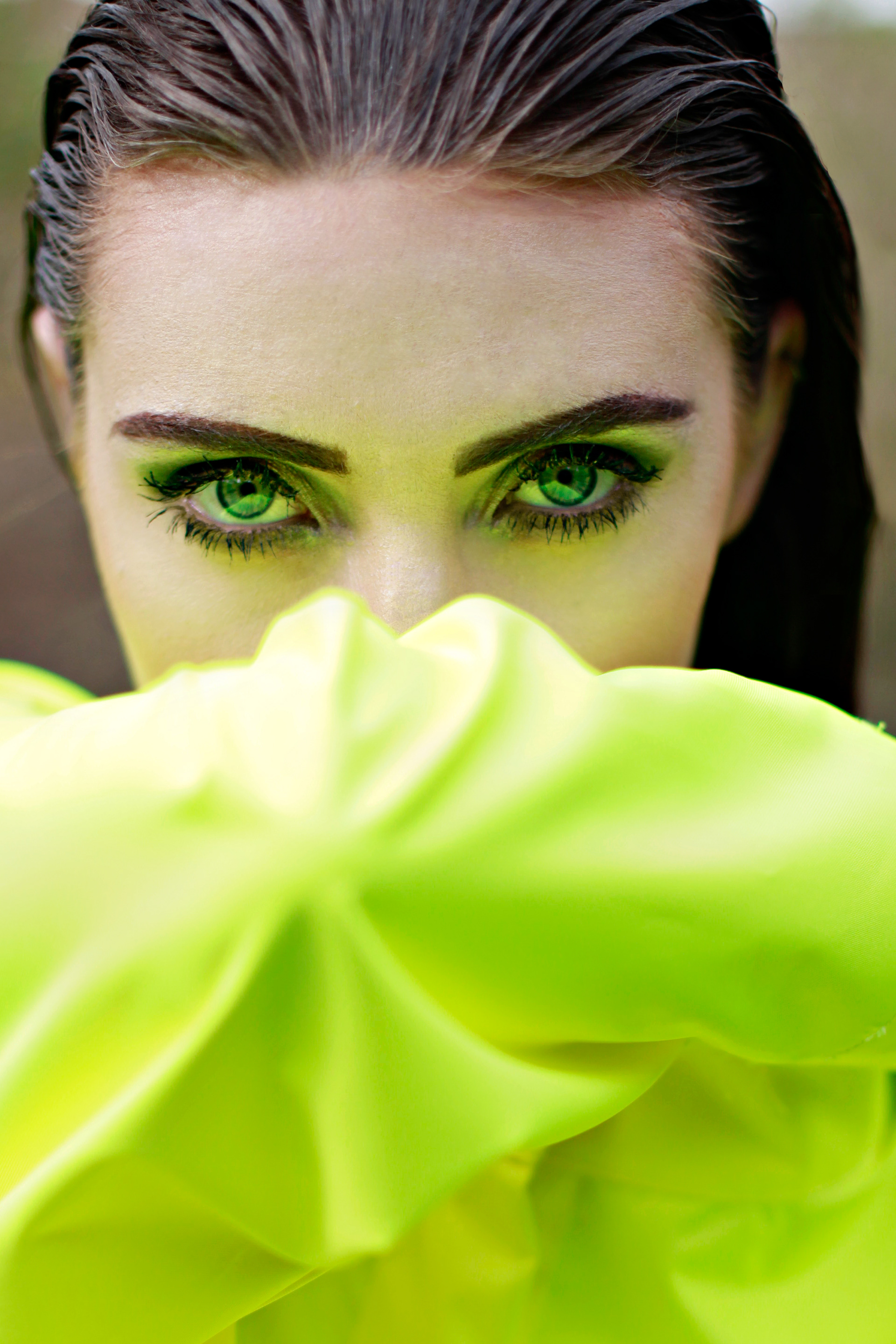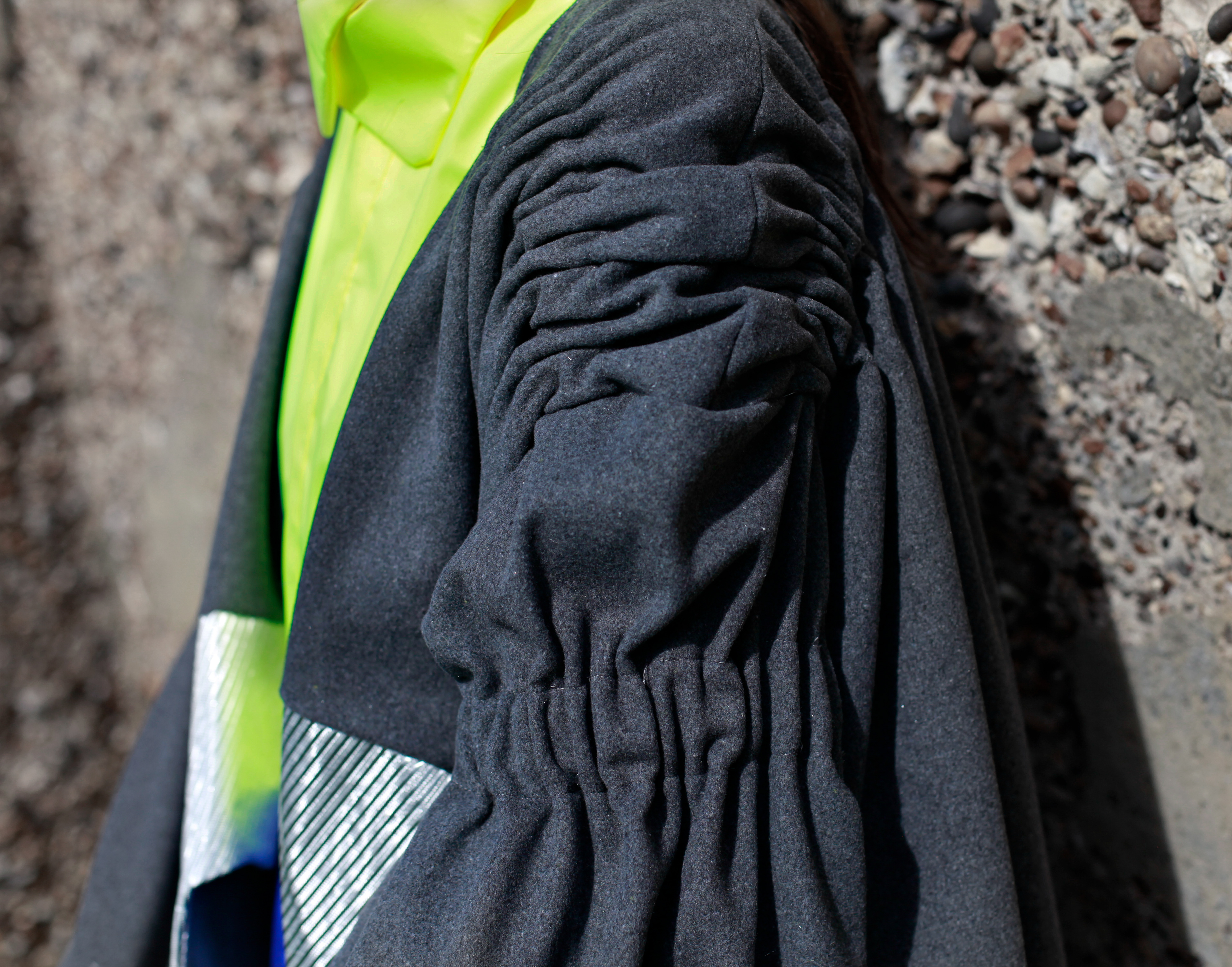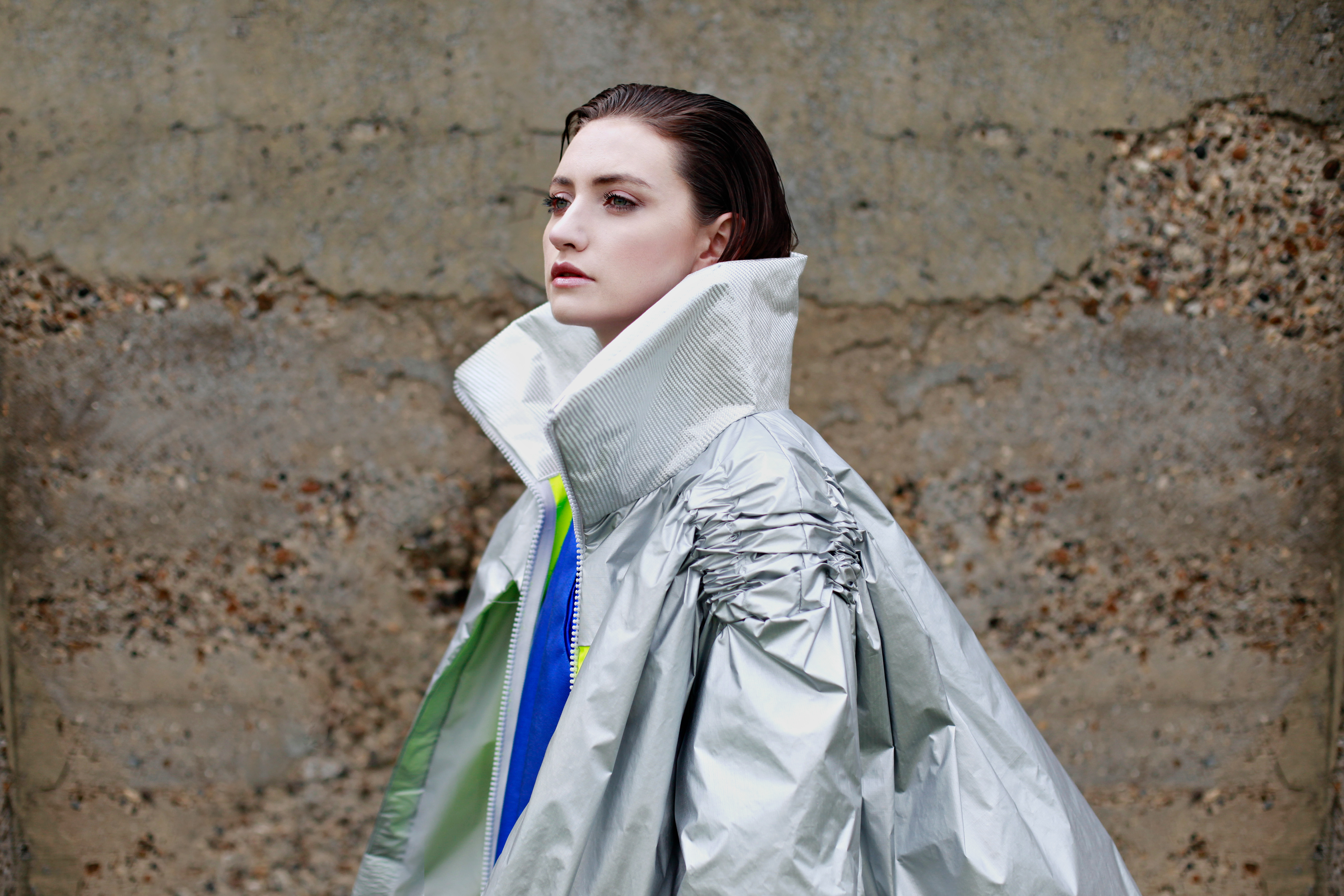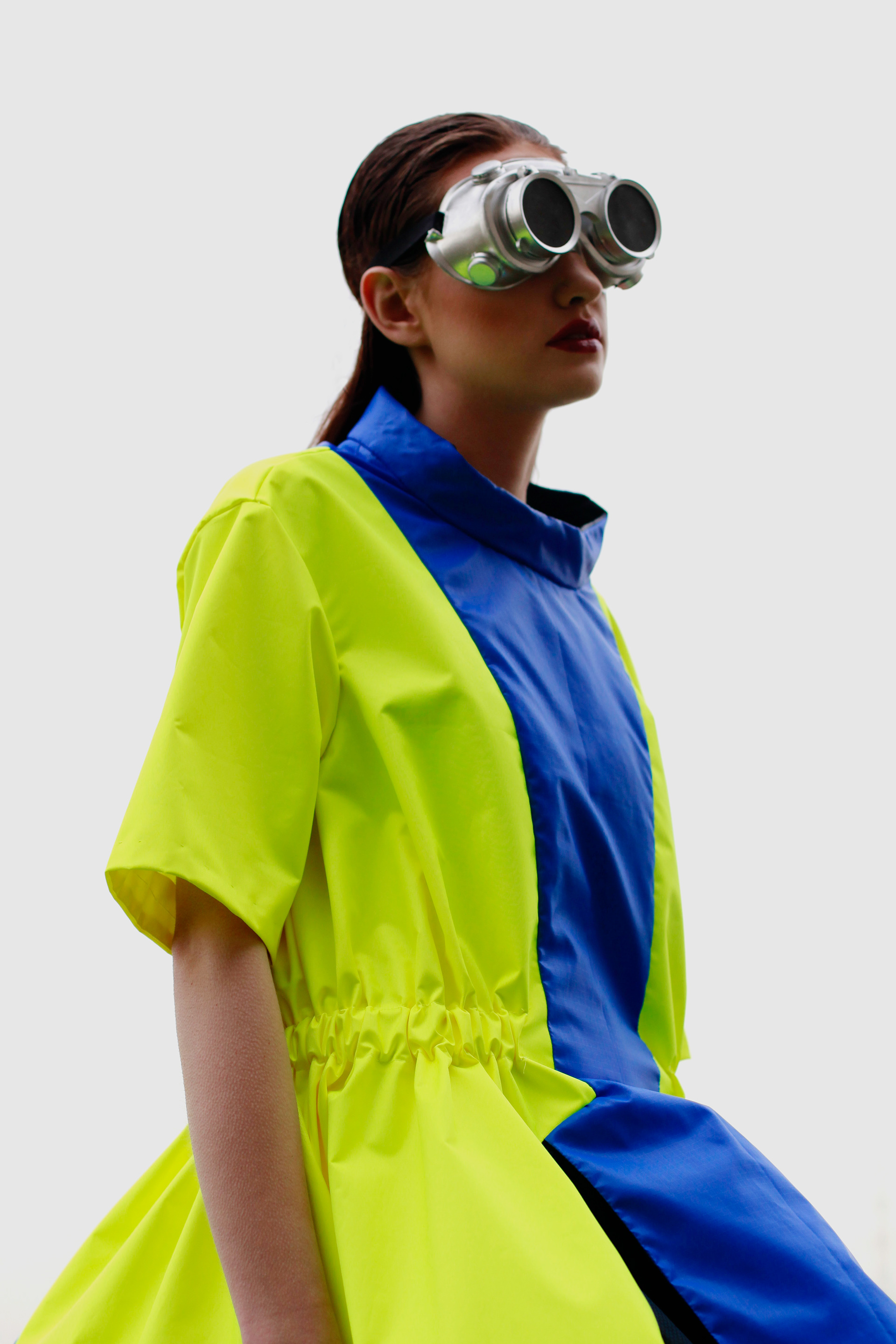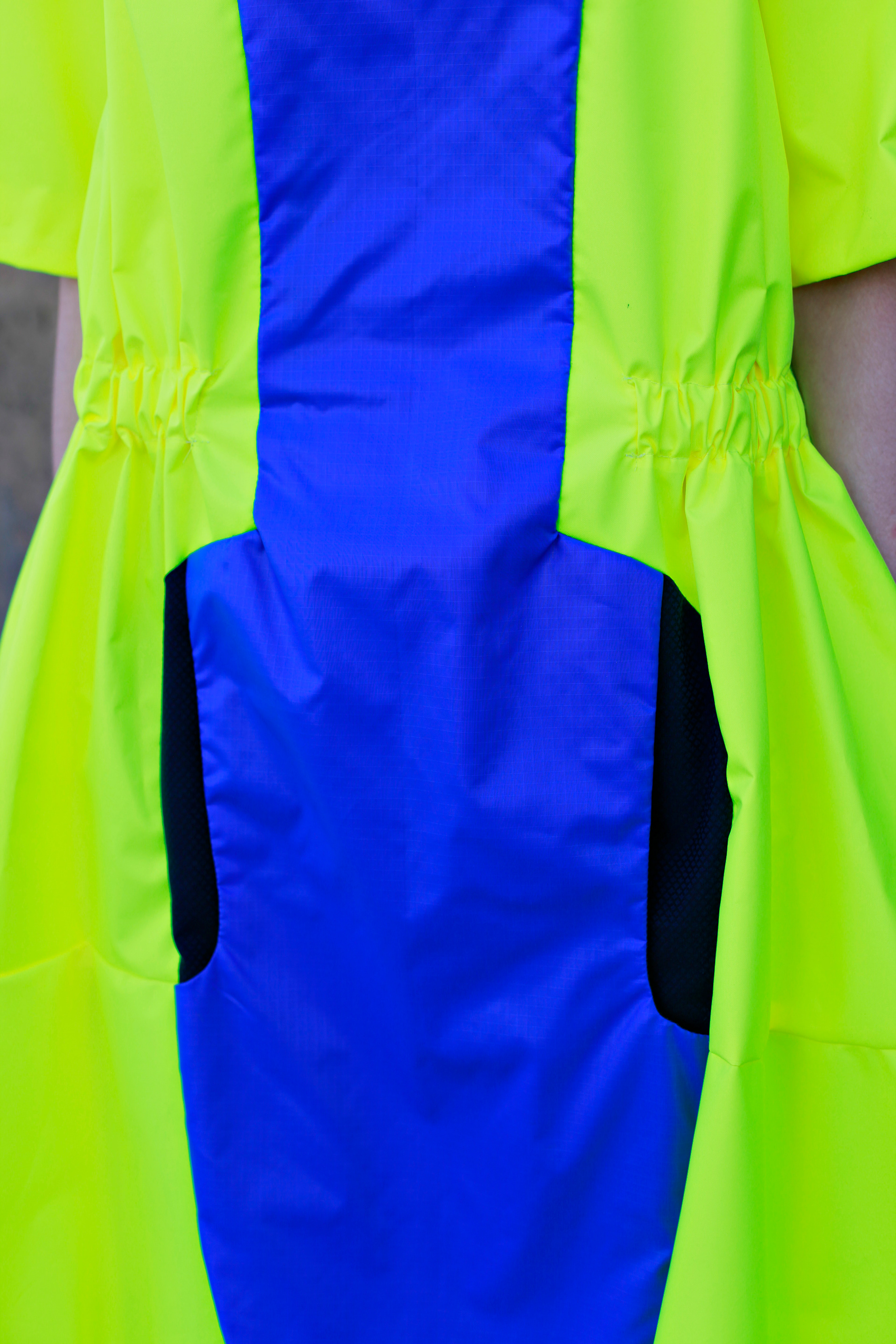 Silhouettes were inspired by workwear worn by workers in railway / building construction and mining. They were also developed further through 3D manipulation of safety vests and harnesses. This also influenced the colour palette, which sees shades of blue, grey and silver layered with fluorescent yellow.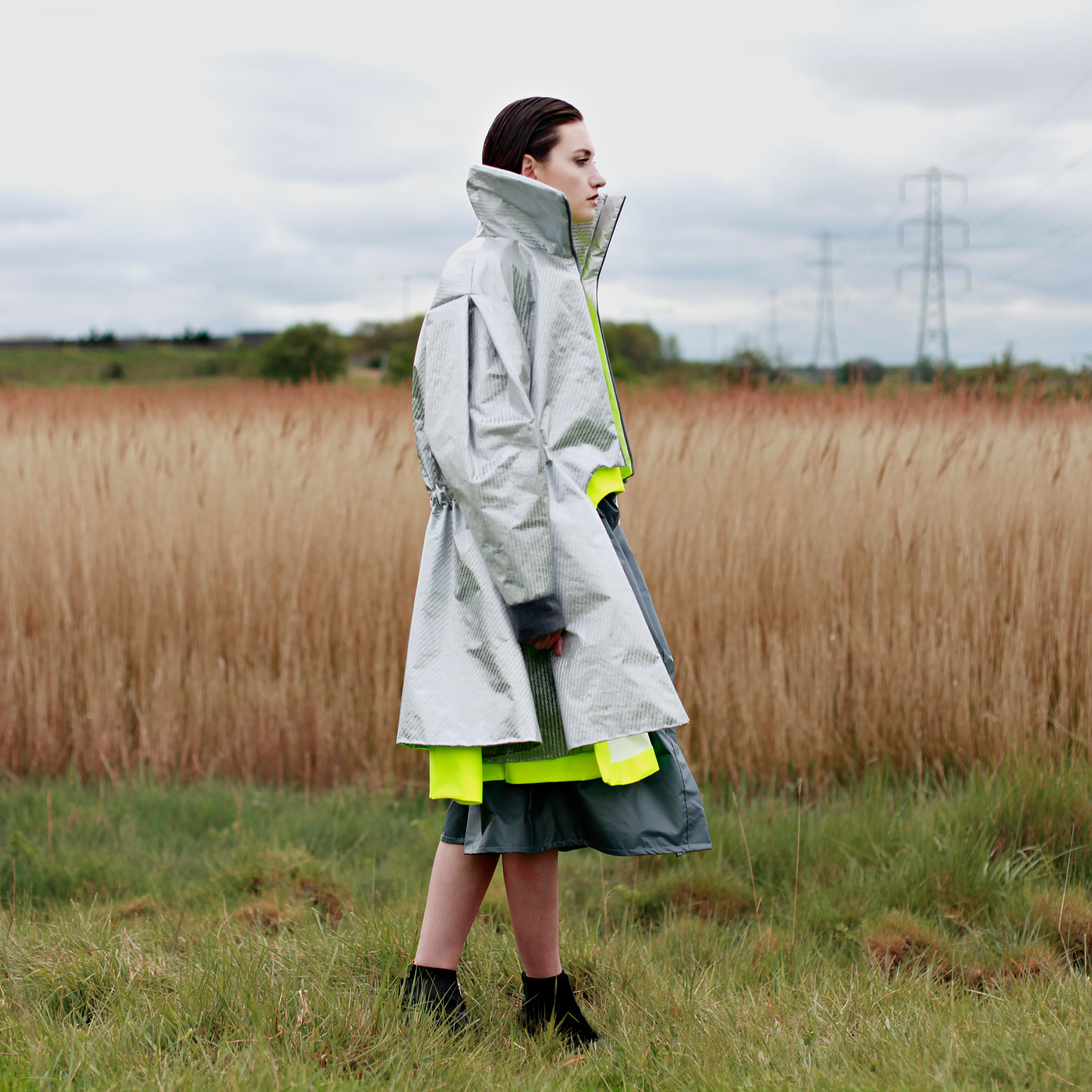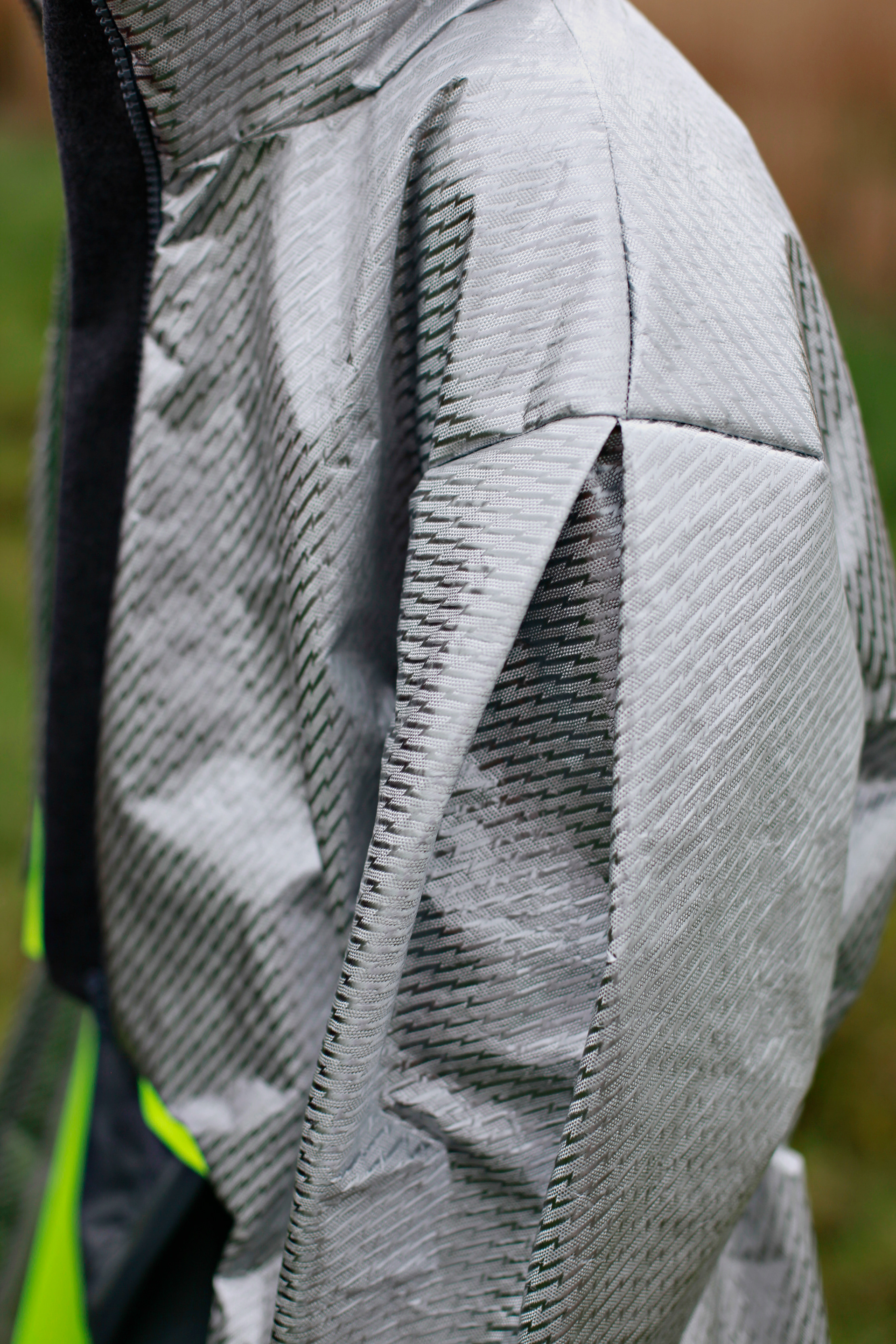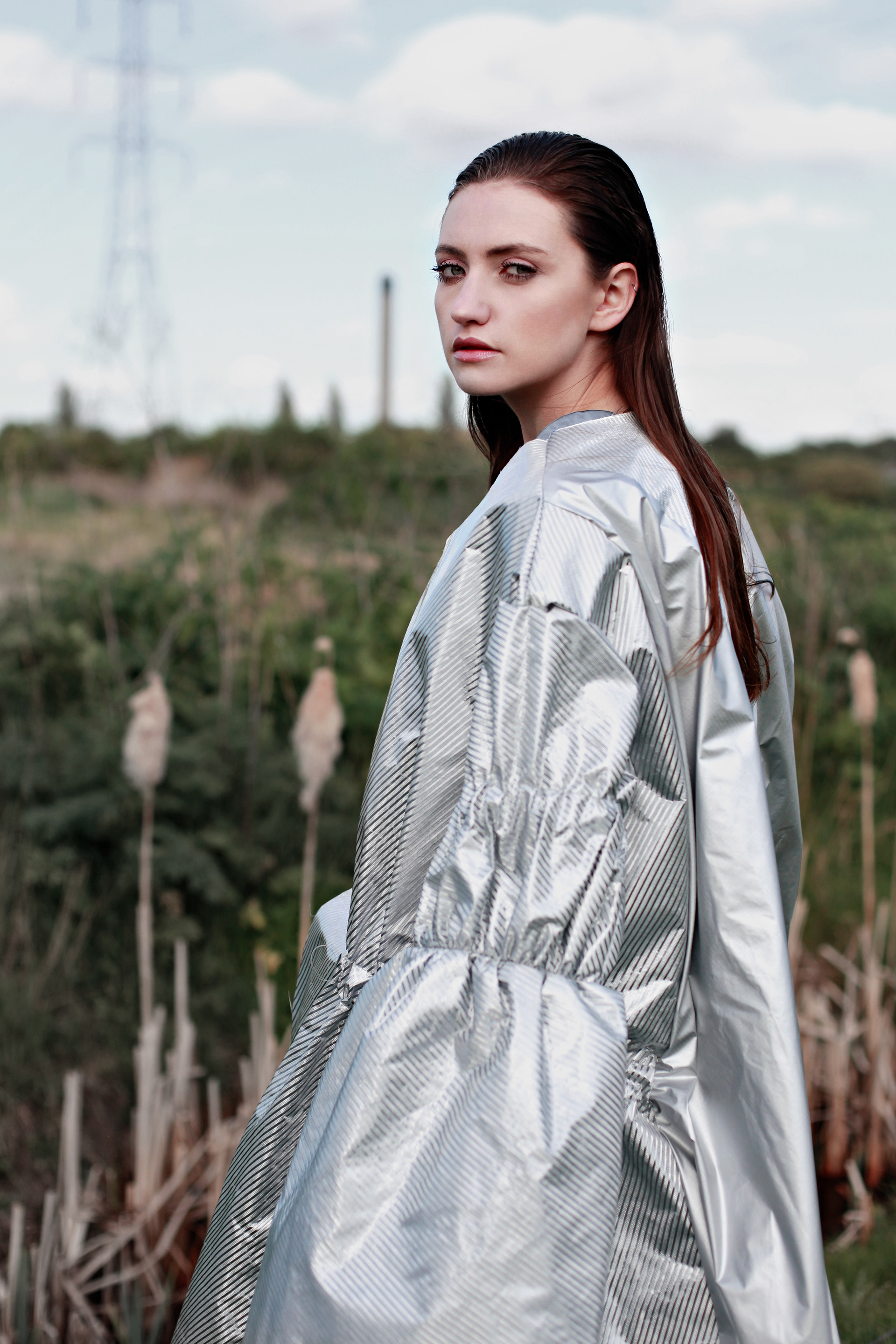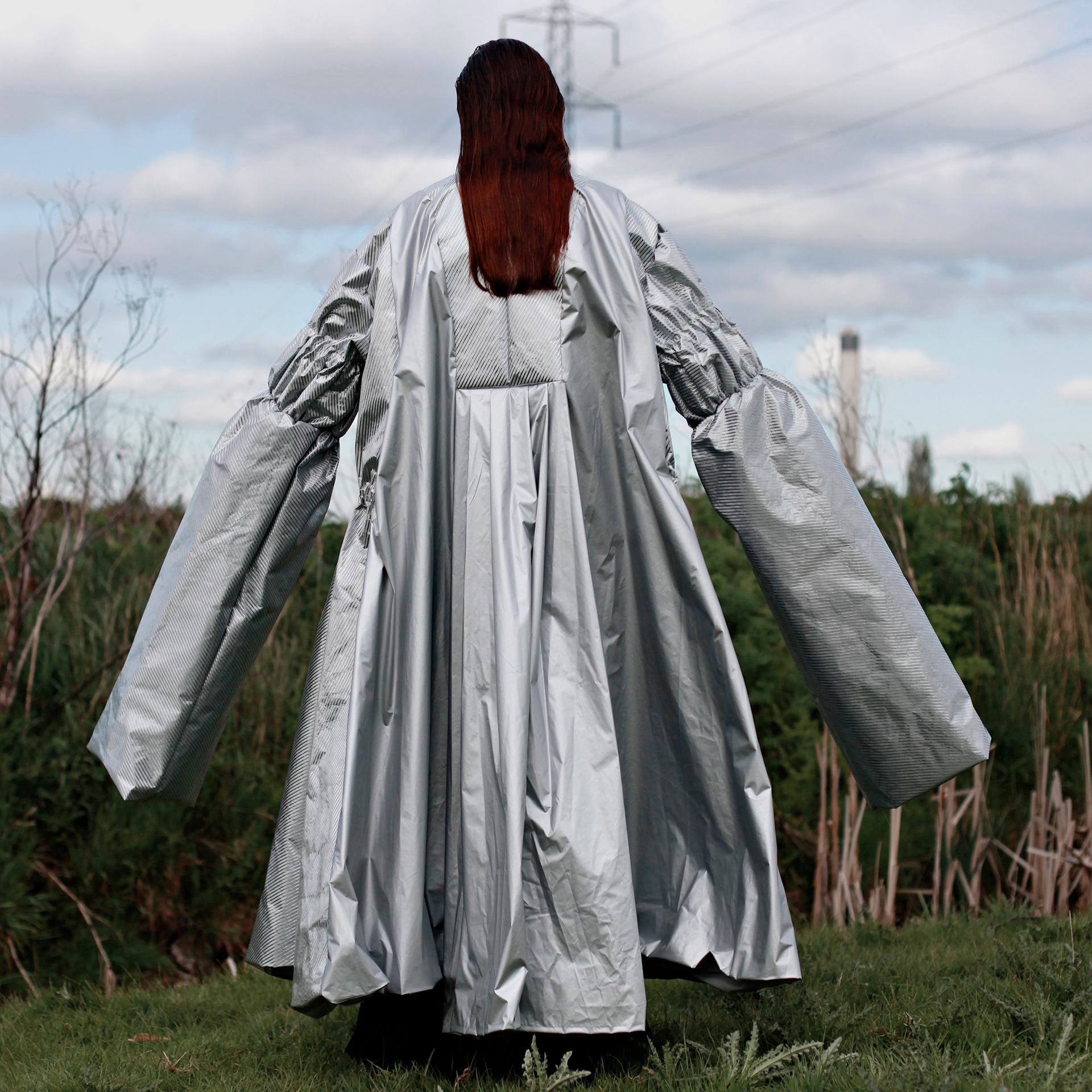 Behind-the-scenes: sketches, backstage and more: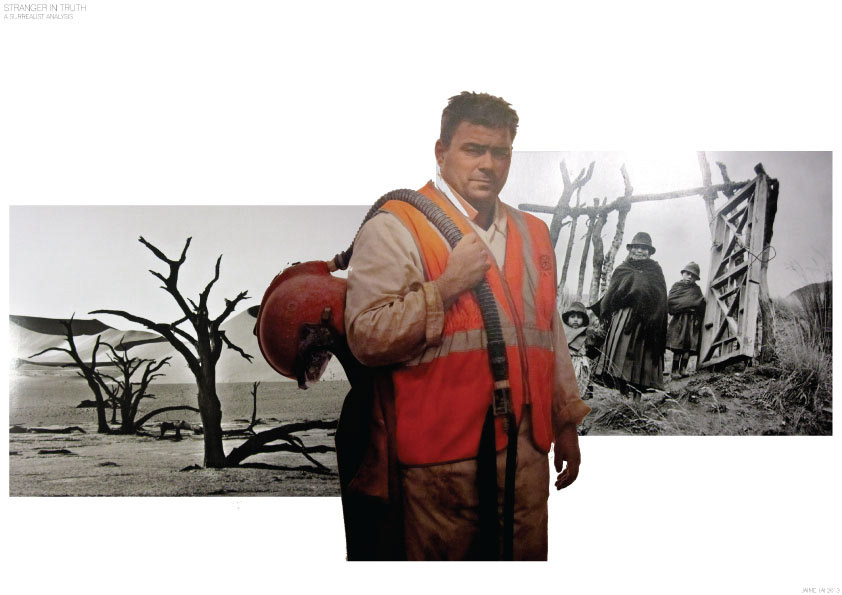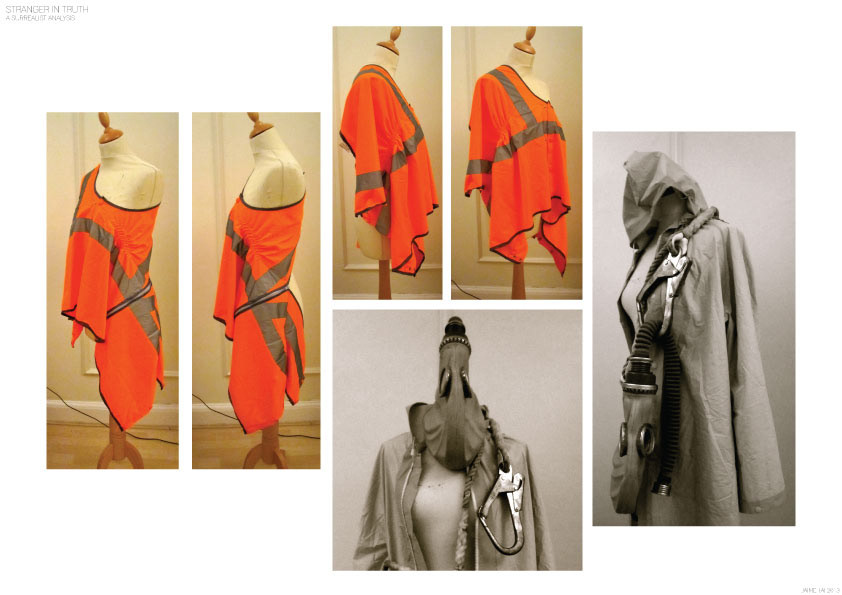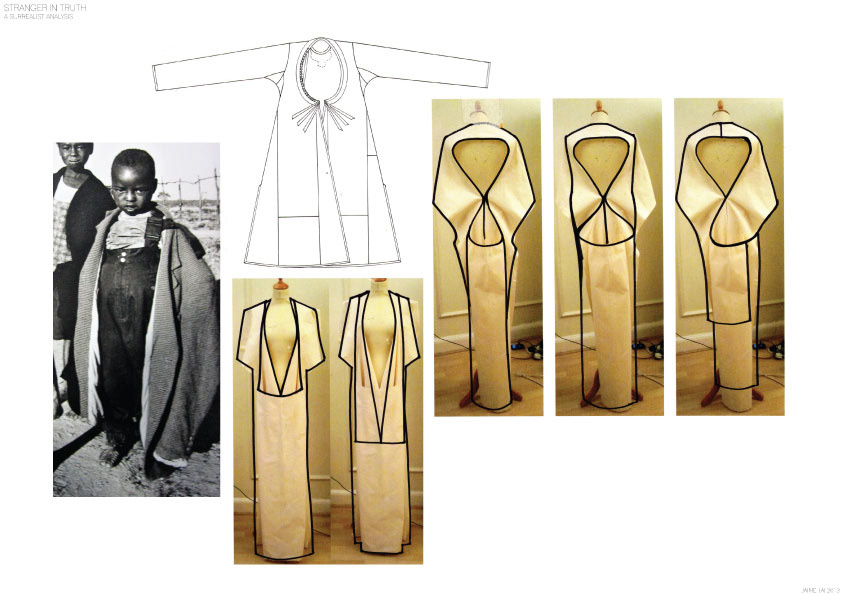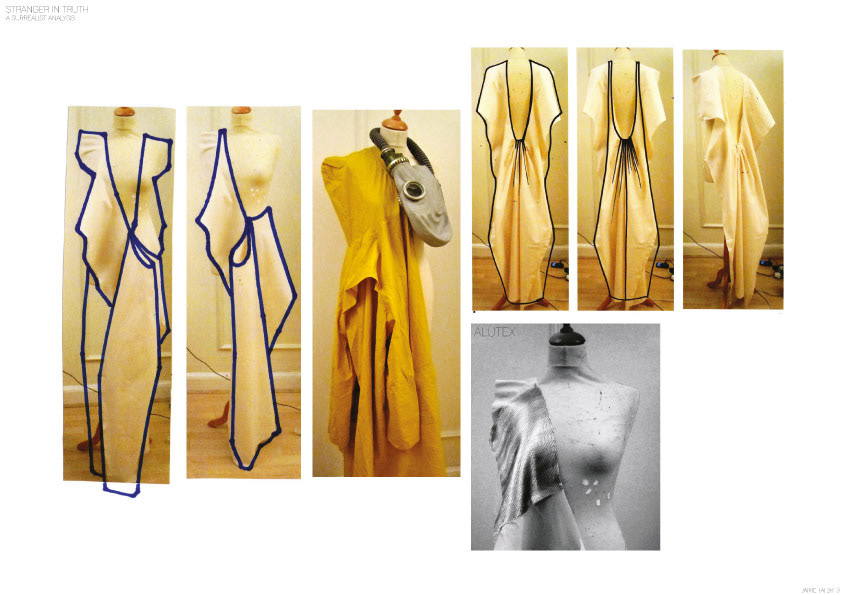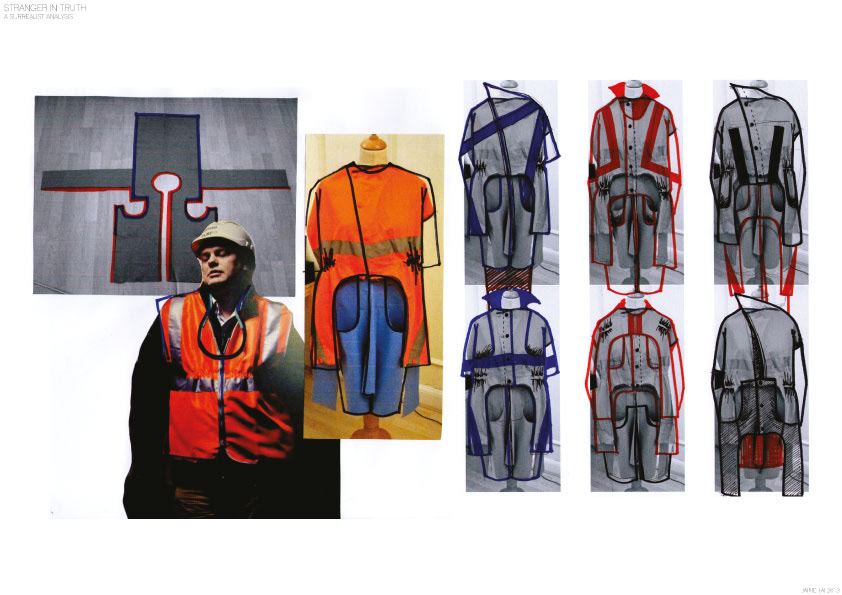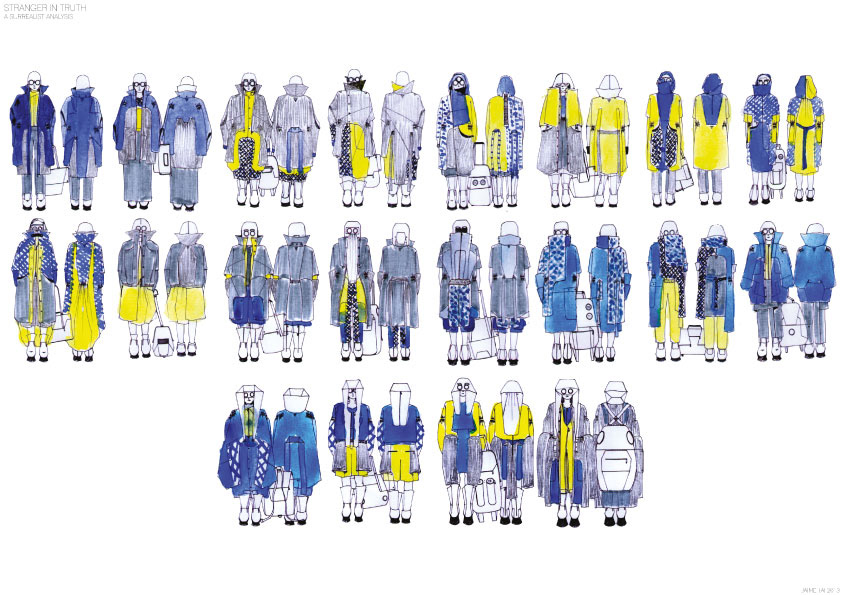 Model: 

Rona Kirwan

/ Makeup:

Adama Jatta

/ Photography: Daniyel Lowden-Stoole