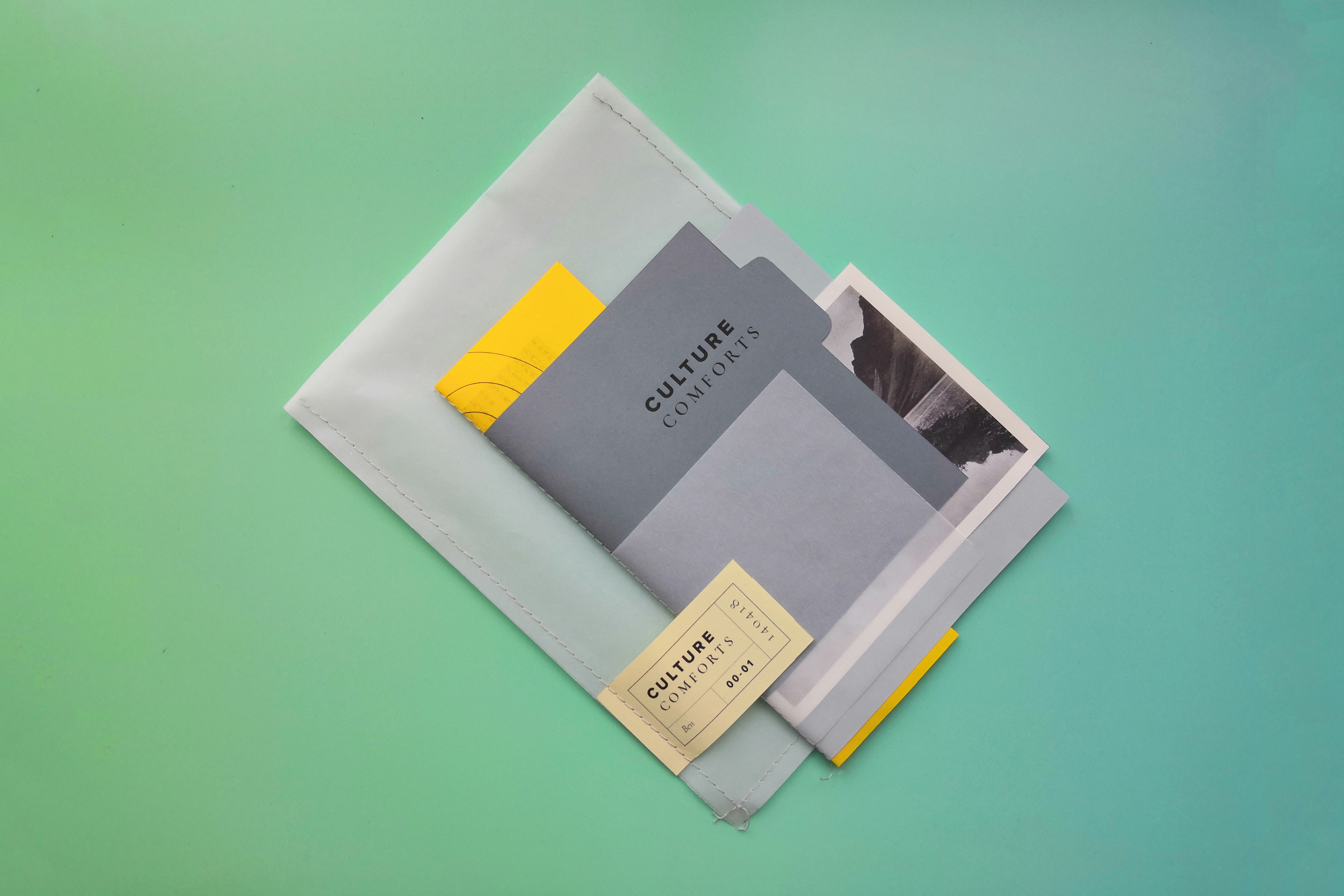 Culture Comforts was a supperclub-style event exploring the notion of comfort food: where did the concept come from? How does it translate across different cultures in terms of expectations and ingredients, and how does that impact the way we perceive certain foods?
Inspired by our travels, we focused on several staples from around the world with consideration to historical provenance and contemporary evolution: eggs, sausages, skins (flours), burgers and ramen.
​​​​​​​​​​​​​​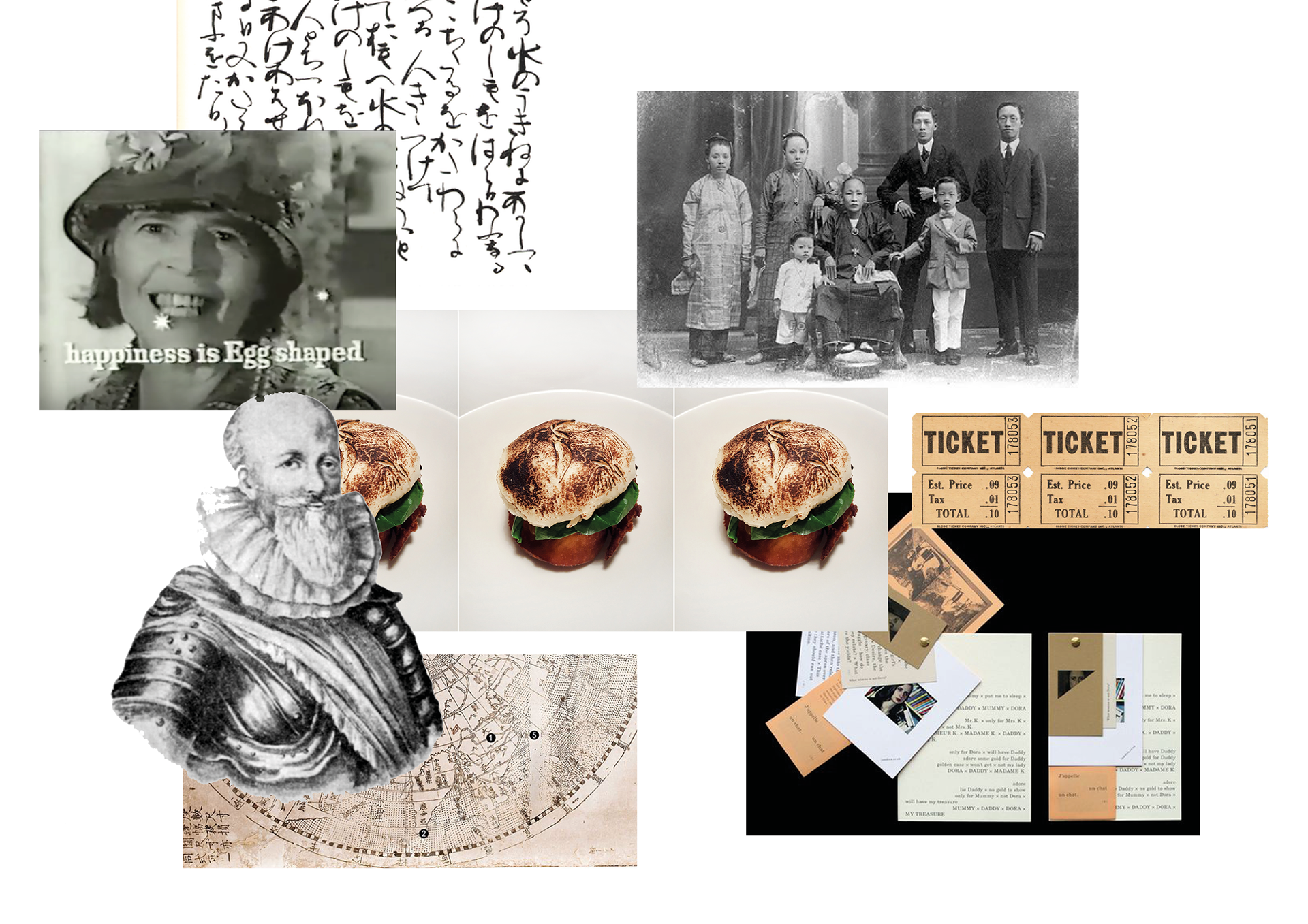 In keeping with the idea of cultural exploration the menus were crafted like investigation folders, containing images, notes and other clippings in different colours and sizes stored in stitched, translucent envelopes. 
Each opens with an excerpt from

Astoria or Anecdotes of an Enterprise Beyond the Rocky Mountains

, the first known mention of creature comforts for weary, worn travellers.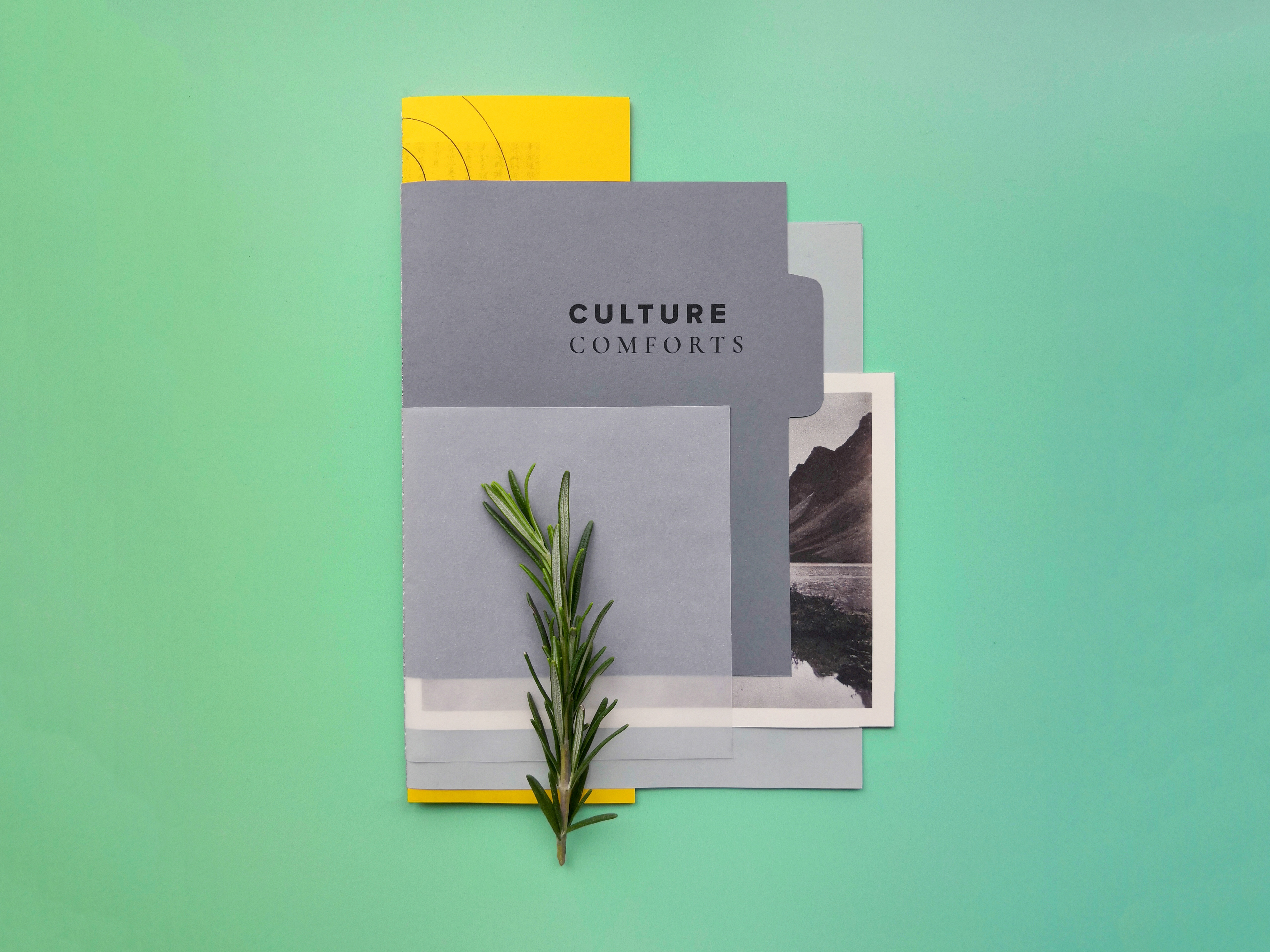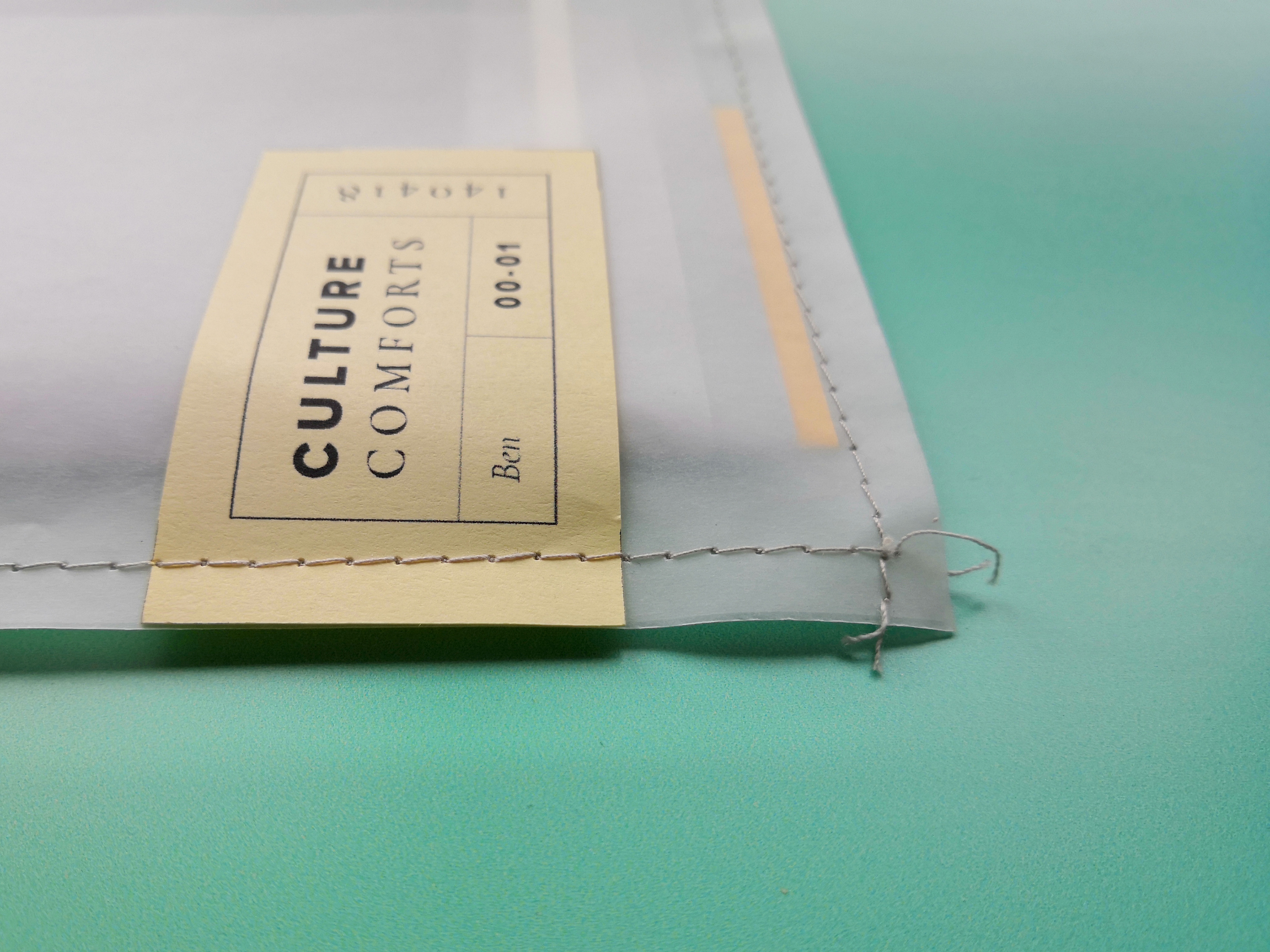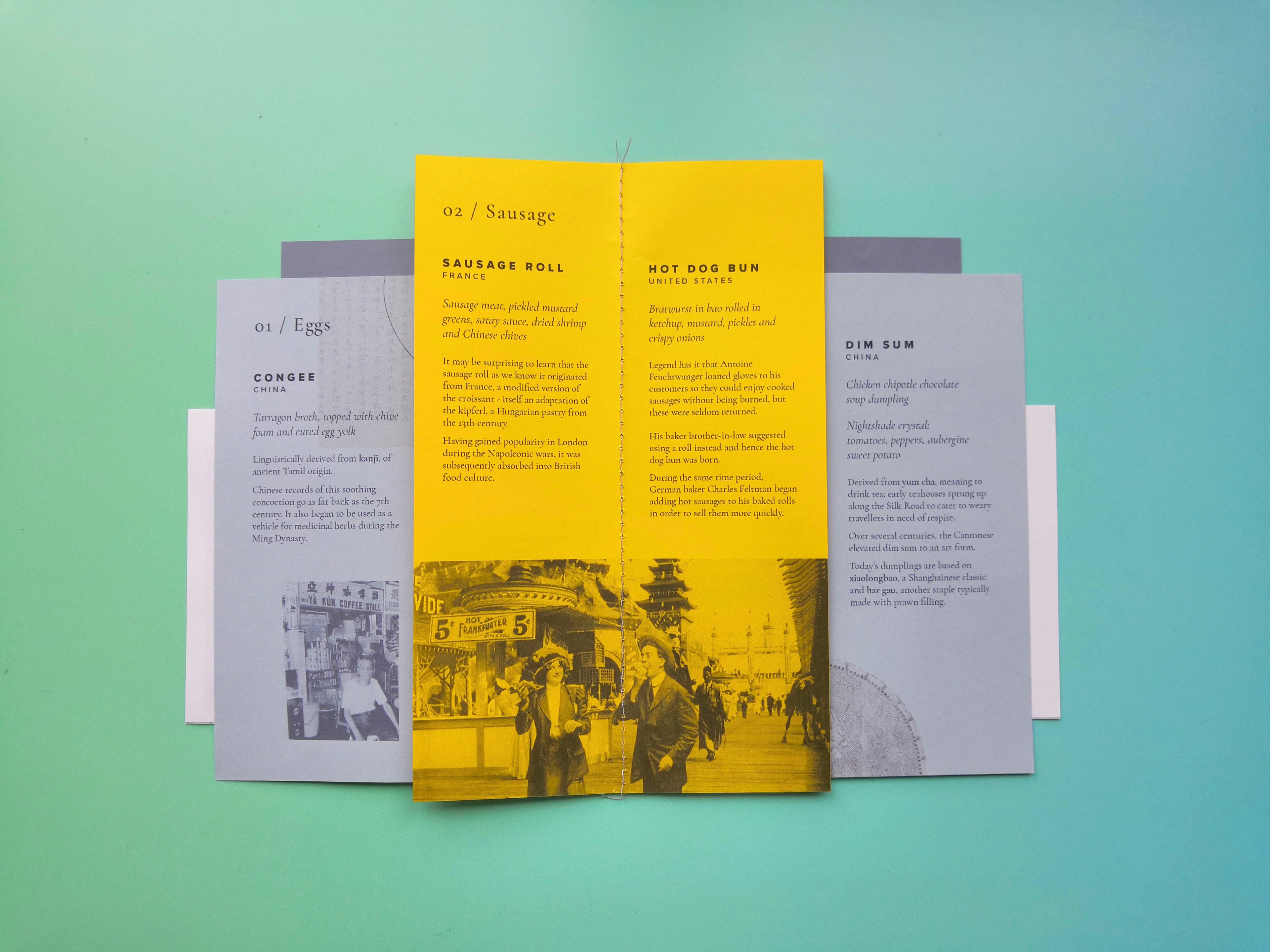 Blinis

/ Russia  

Mustard, beetroot caviar, horseradish sauce
paired with

Real Kombucha Dry Dragon & Smoke House, lychee tea
Congee

/ China  
Tarragon broth, chive foam, cured egg yolk
Kaya Soldiers

/ United Kingdom & Singapore 

Beetroot p
ickled eggs, spiced kaya, crispy beancurd soldiers
paired with

 Keigetsu sake, hibiscus flower tea
Sausage Roll

/ France  
Sausage meat, pickled mustard greens, satay sauce, dried shrimp, Chinese chives
Hot Dog Bun

/ United States  
Bratwurst, bao, ketchup, mustard, pickles, crispy onions
paired with 
Brooklyn old-fashioned
Taco

/ Mexico  Toasted rice flour tortilla, Szechuan peppercorn milk-poached fish, mango salsa
Dumplings

/ China  

Black bean chipotle chocolate soup dumpling

 and

n
ightshade crystal dumpling: tomatoes, peppers, aubergine, sweet potato
Burger

/ United States  
Seared crispy hirata, char siu beef, pickled mooli, pak choy, mango ketchup
Fries

/ Belgium  
Deep fried yam
paired with 
'Coke can' cocktail
Tonkotsu

/ Japan  
Mochiko noodles, matcha broth, bamboo tuile, milk jelly & saffron cream egg
paired with 
Bodega Ochoa moscatel, Coedo Shikkoku black lager
Here are some images kindly provided by our guests, and behind-the-scenes kitchen experiments: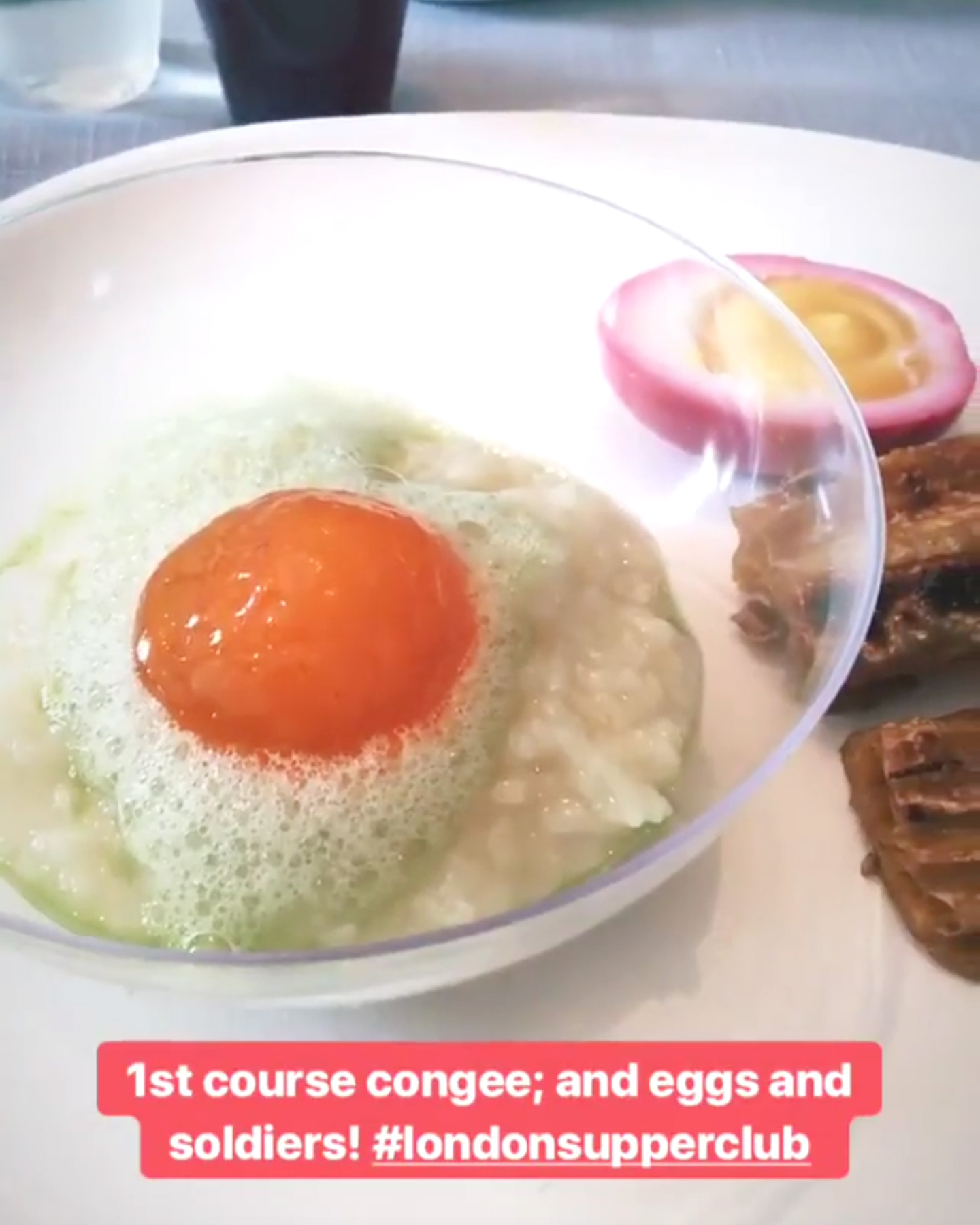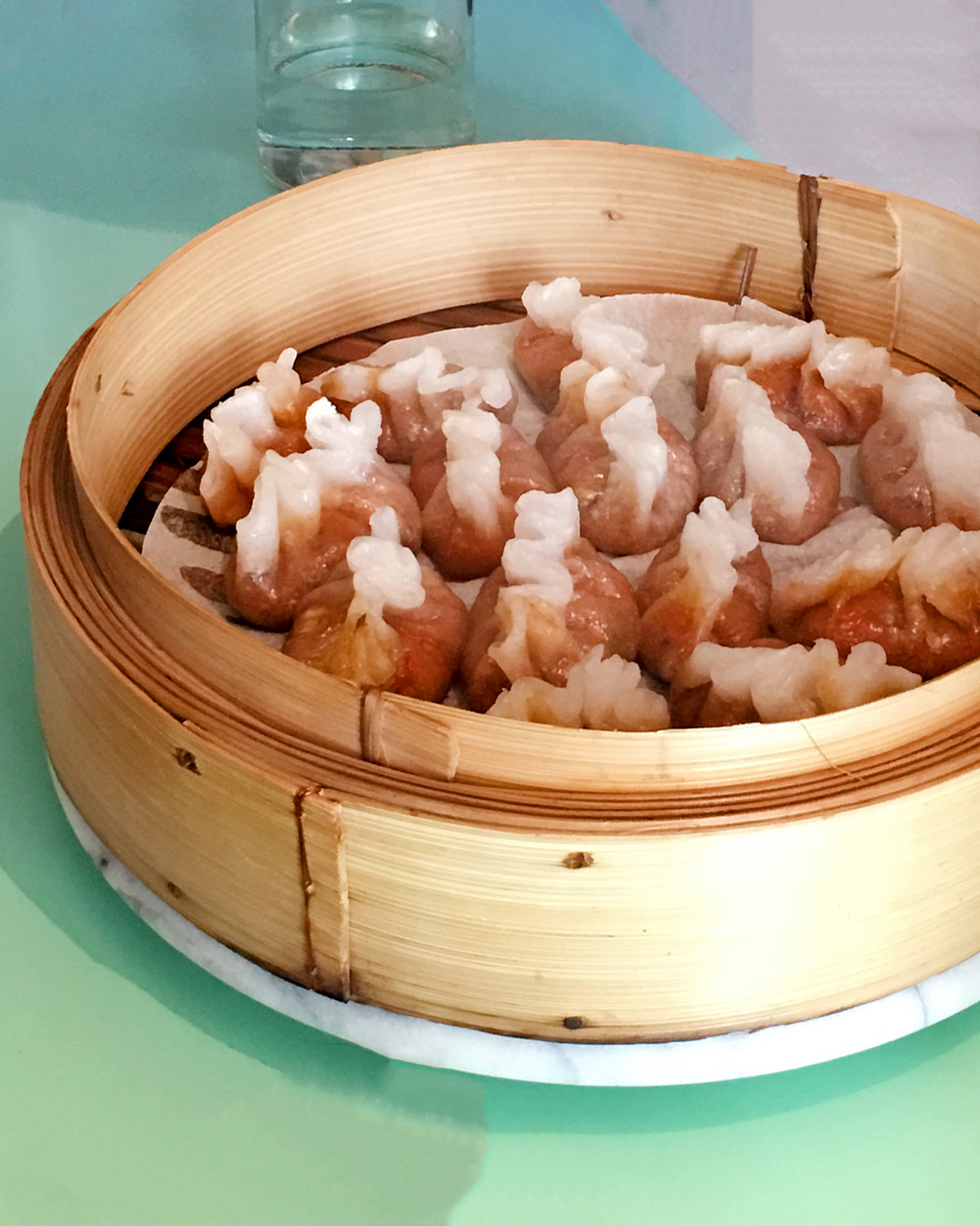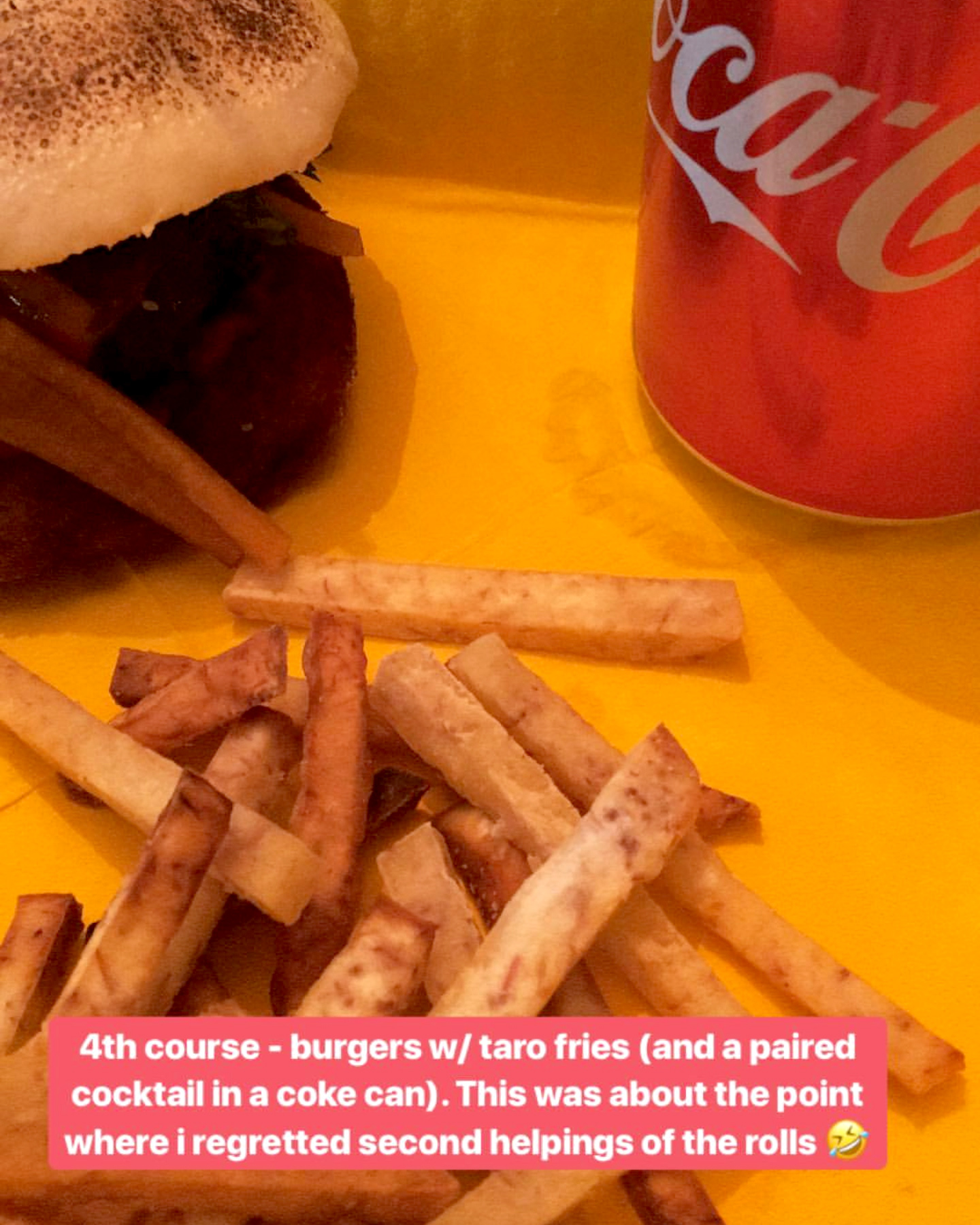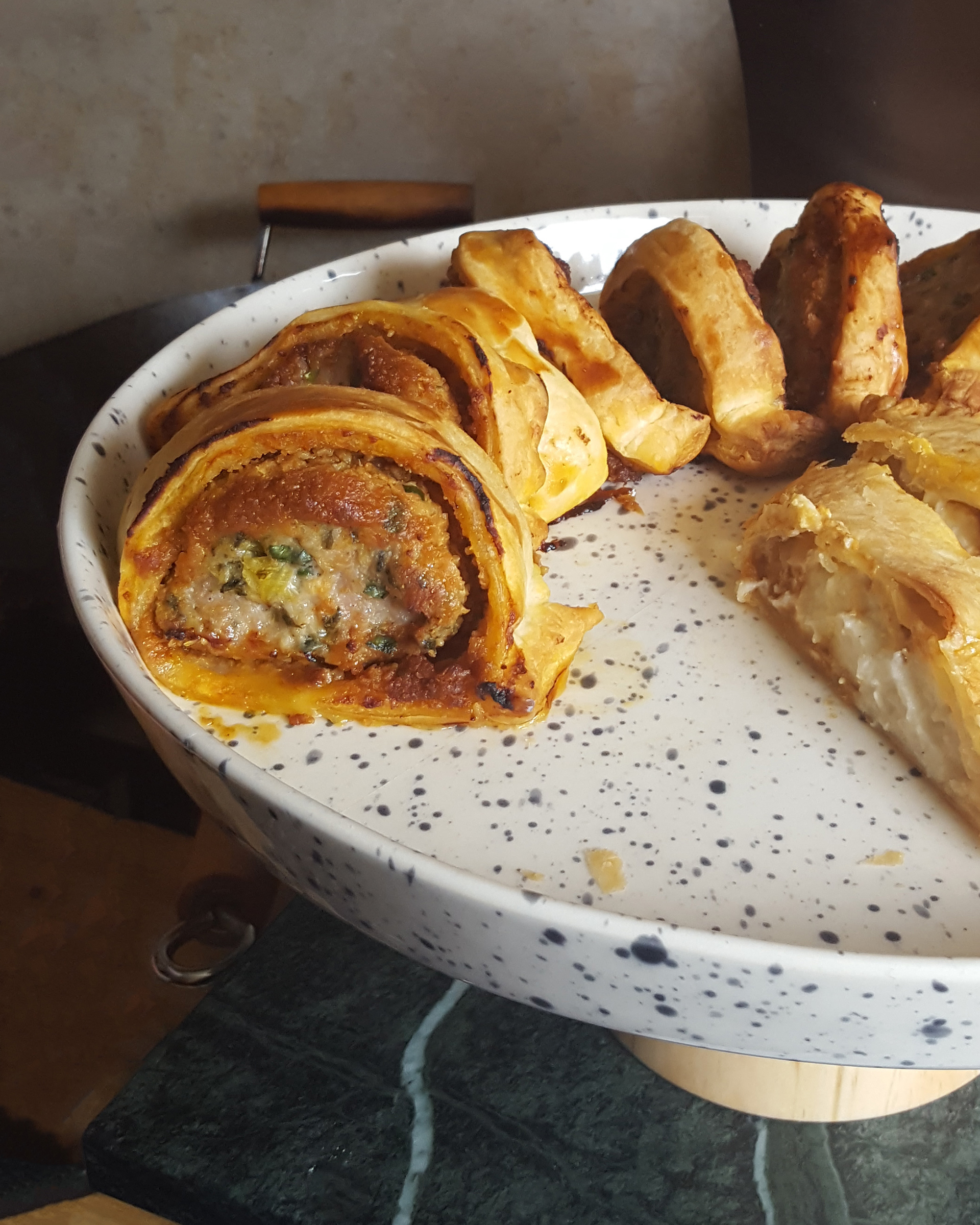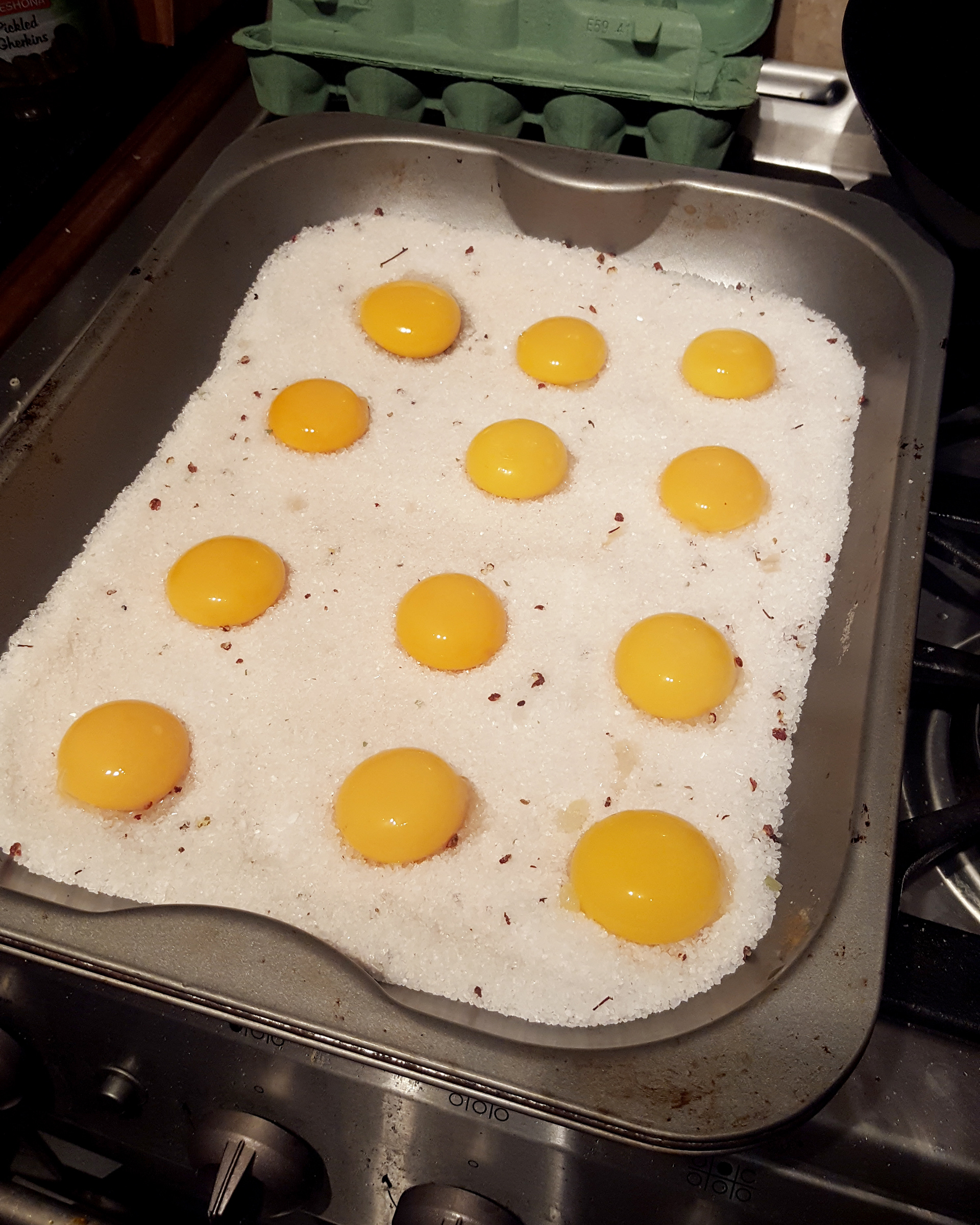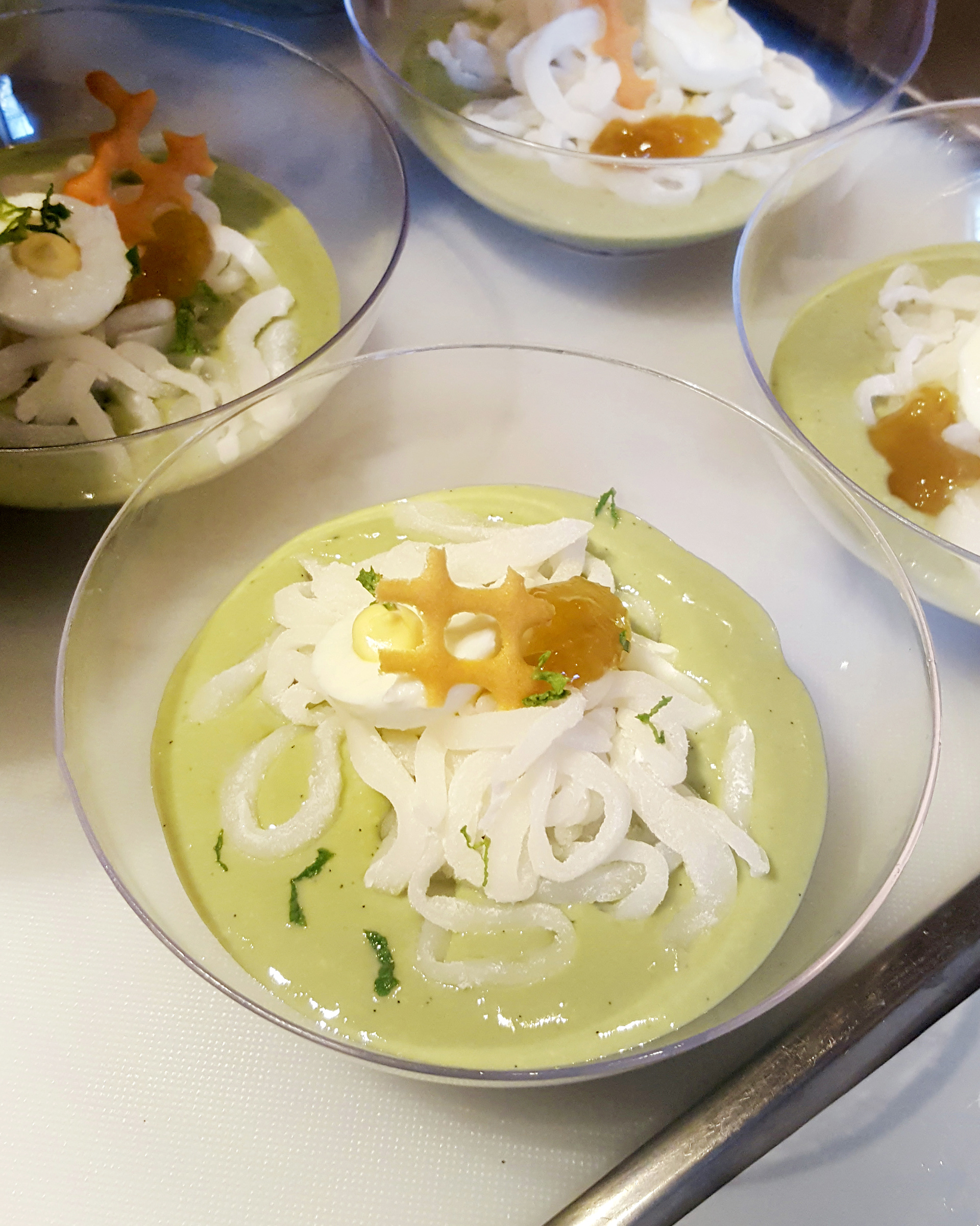 Design & Logistics: 

Jaime Tai

/ 
Production:

Ben Pendlebury

/ 
Patisserie:

Jewel Tai
​​​​​​​