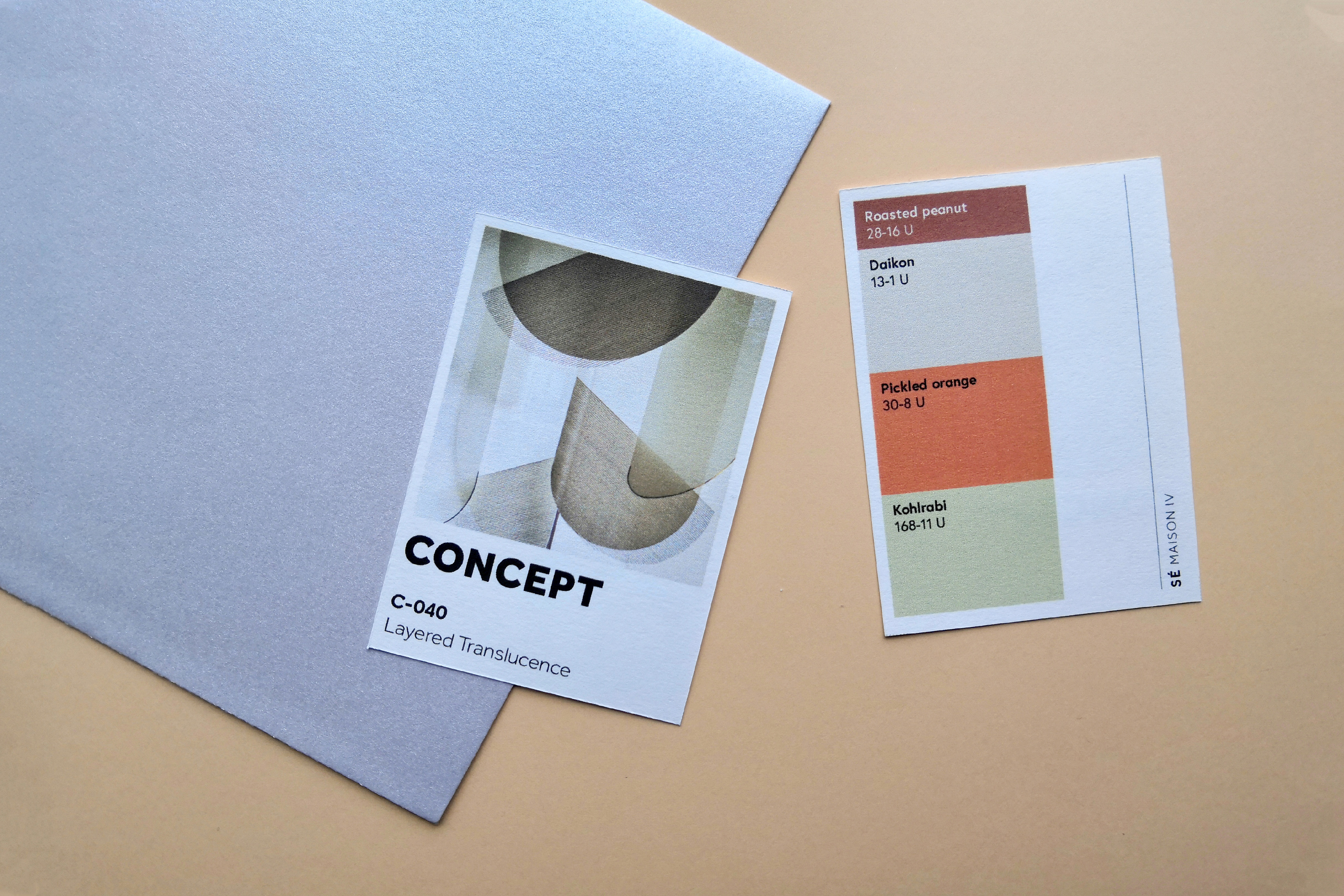 CULINARY CMF: MILAN OBSERVATIONS 

/ 2019
Having returned from Milan Design Week I wanted to find a different way of presenting design and CMF (colours, materials, finishes) trends and observations. So, we set out to create a five-course menu that would bring these insights to life through a mixture of graphic design, ingredients and tableware.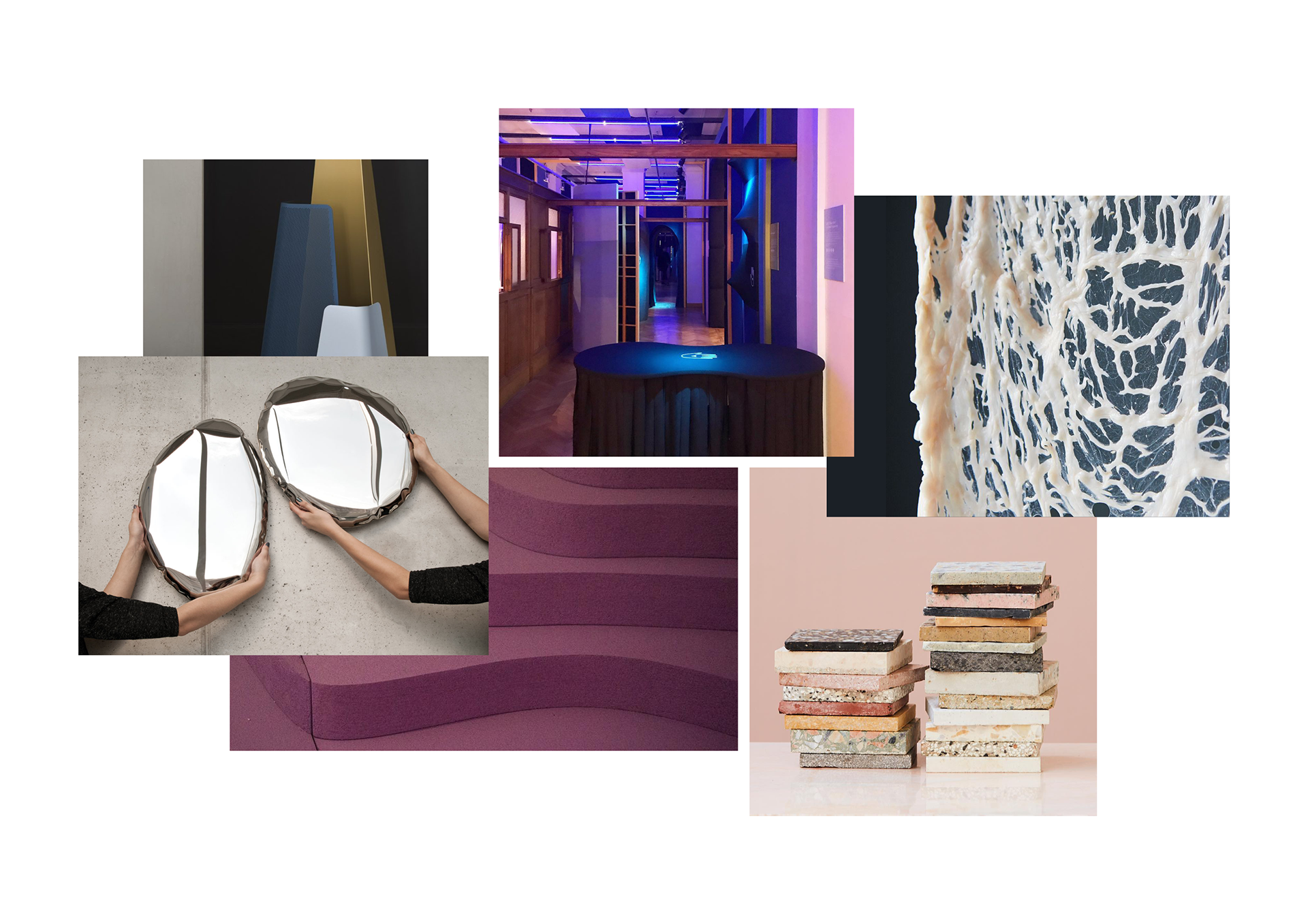 The menu was a set of cards inspired by Pantone swatches: a main idea or trend on one side, and a list of ingredients or materials with their corresponding Pantone codes on the other. Blocks of colour visualised how prominent an element was within each dish.
Project names and owners were also included as a future point of reference. Each set of cards was packaged in a small case made of silver card as a nod to recent inclinations toward a retro sci-fi aesthetic.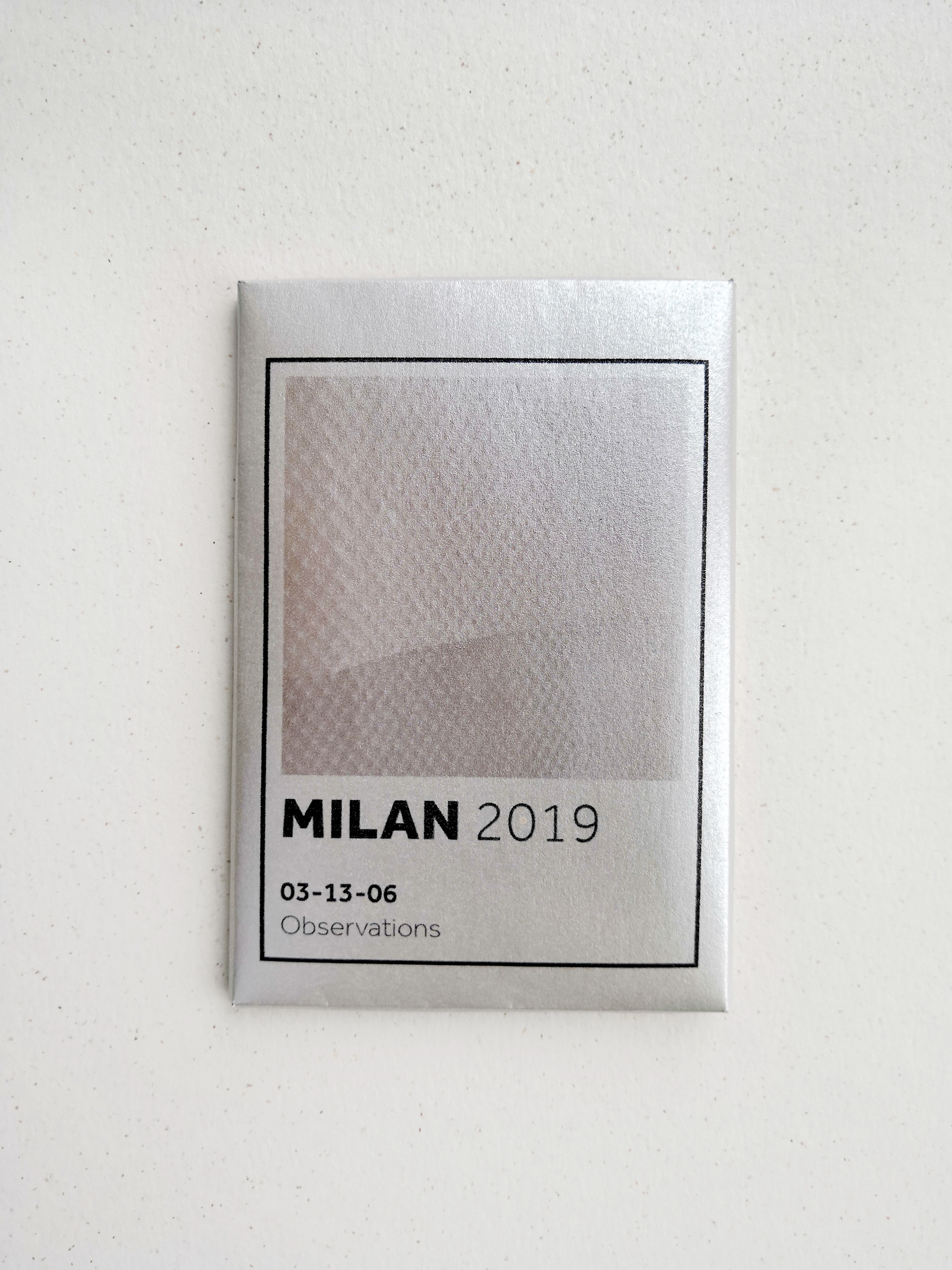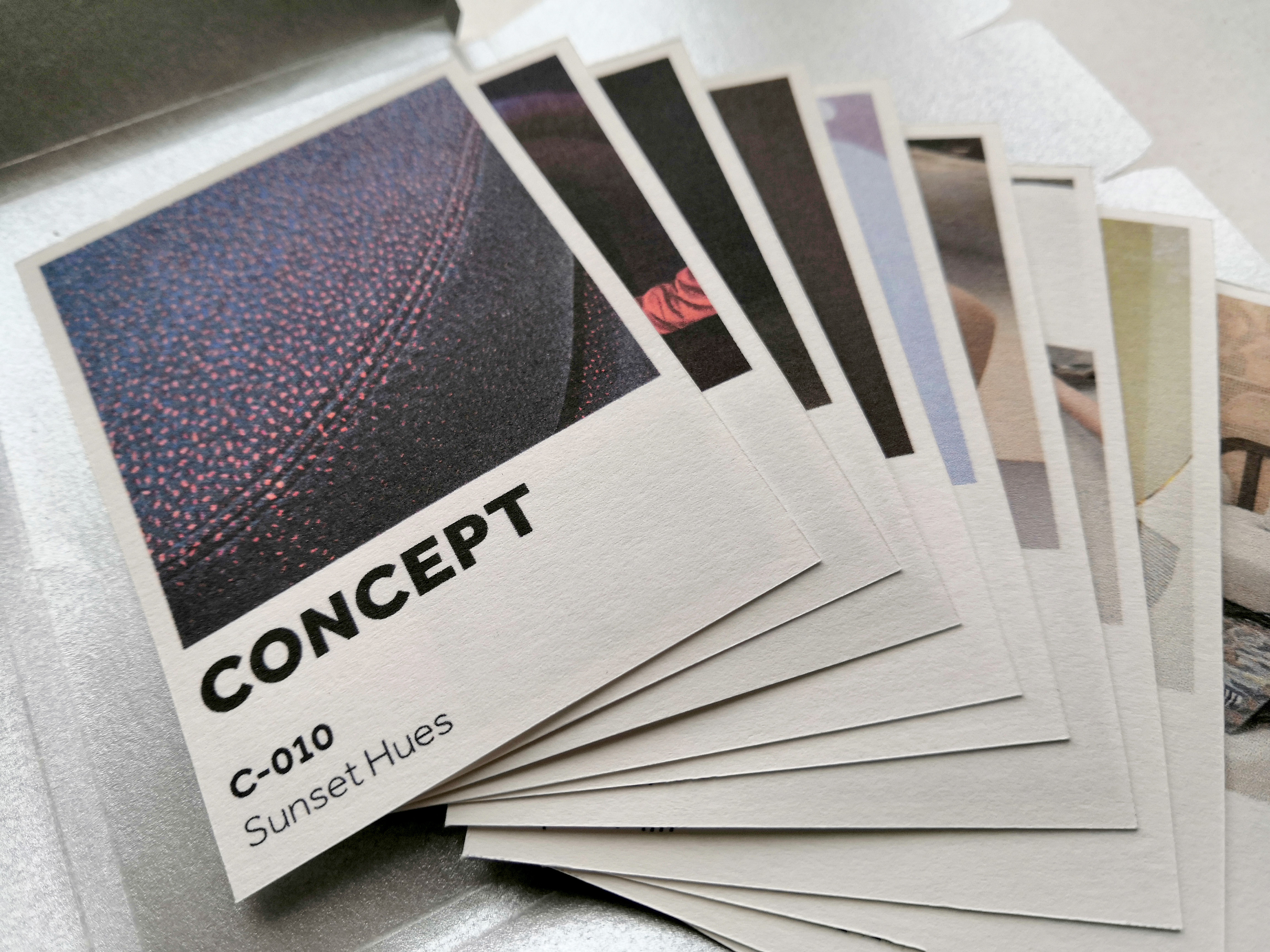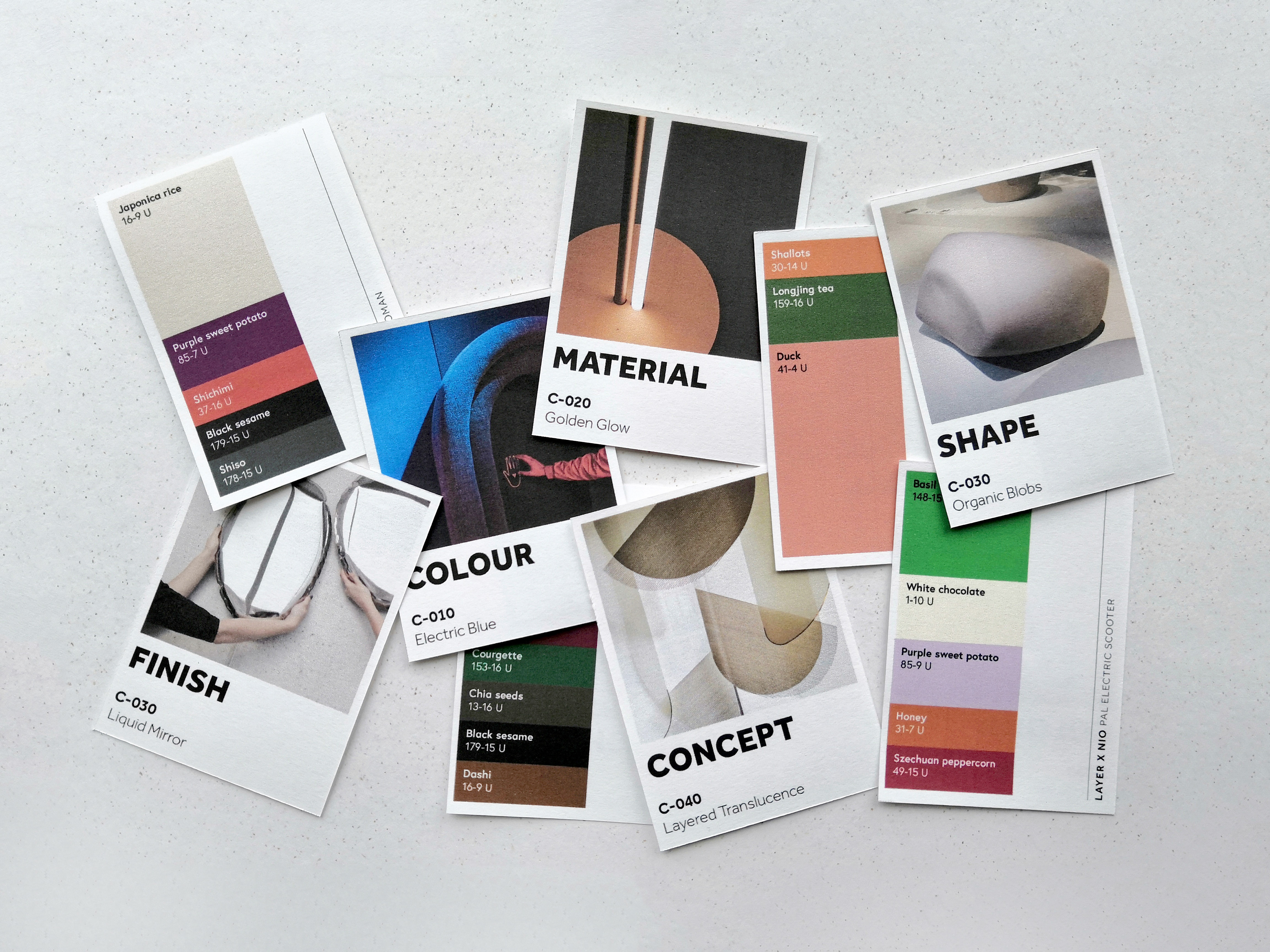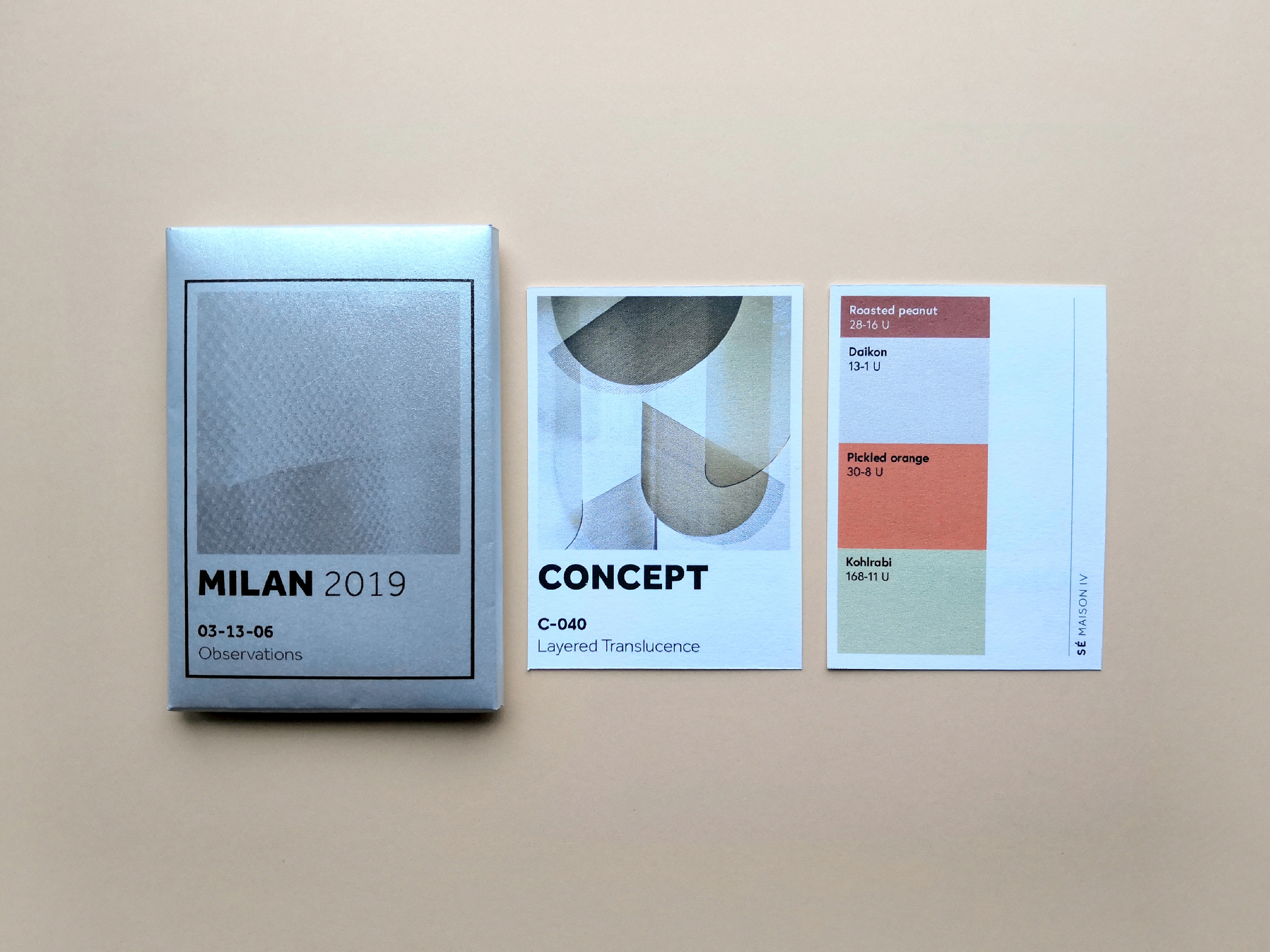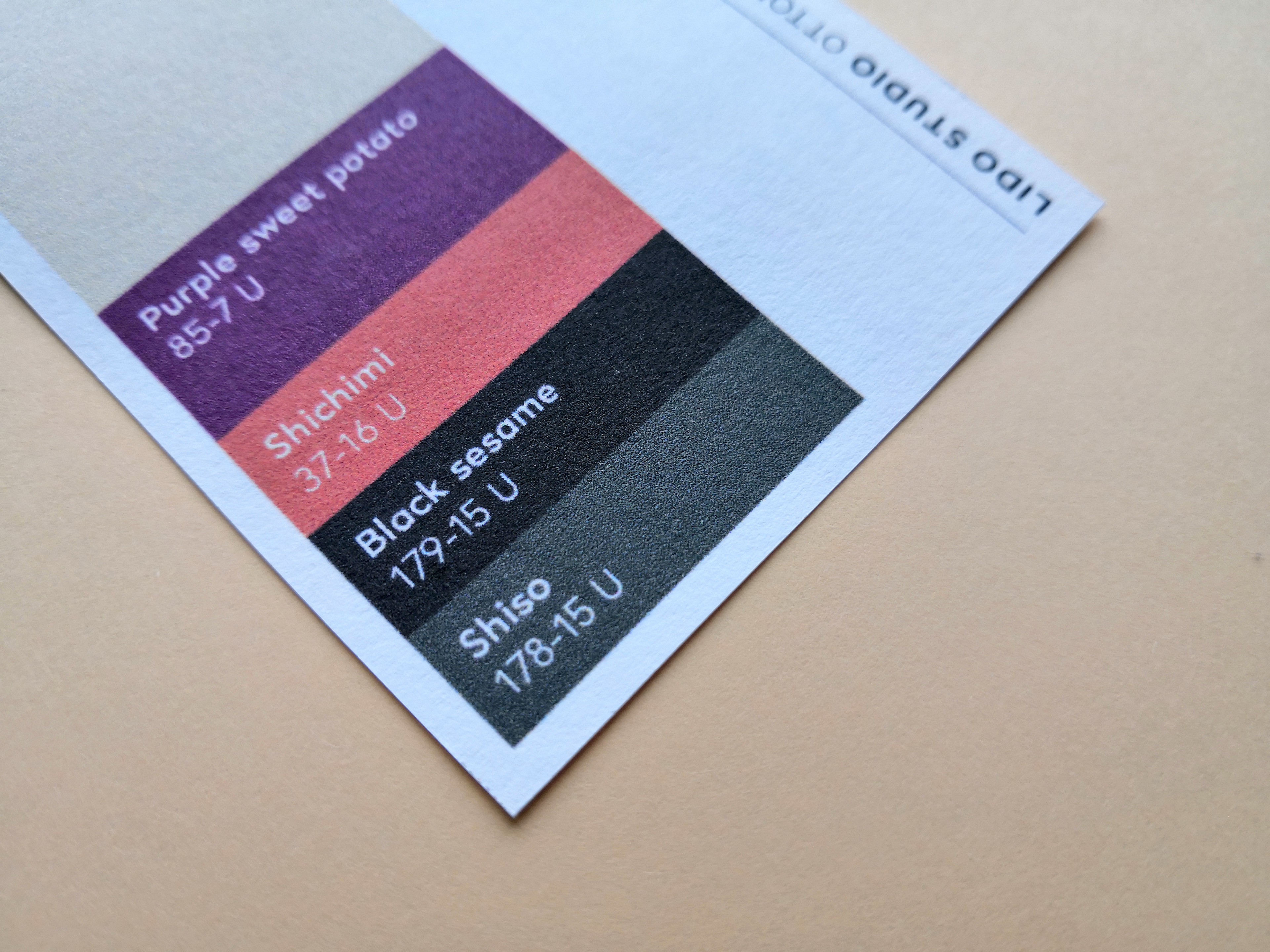 Sunset Hues, Electric Blue, Ceramics
Japonica rice, purple sweet potato, shichimi, black sesame, shiso leaf
Served on an electric blue platter
Textural Detail, Golden Glow
Daikon, cured trout, red pepper, red cabbage, courgette, chia seeds, black sesame, dashi
Served in a brushed gold bowl
Cotton Candy Cloud, Organic Blobs, Liquid Mirror
Purple sweet potato, abalone sauce, pork mince, shiitake mushroom, chives
Served in a silver mirror bowl
Layered Translucence, Natural Structures
Duck,

longjing

tea, shallots, roasted peanuts, daikon, pickled orange, kohlrabi
Mint Green, Pale Lavender
White chocolate, basil, purple sweet potato, Szechuan peppercorn
Served on an orange platter
Here are some images of the meal: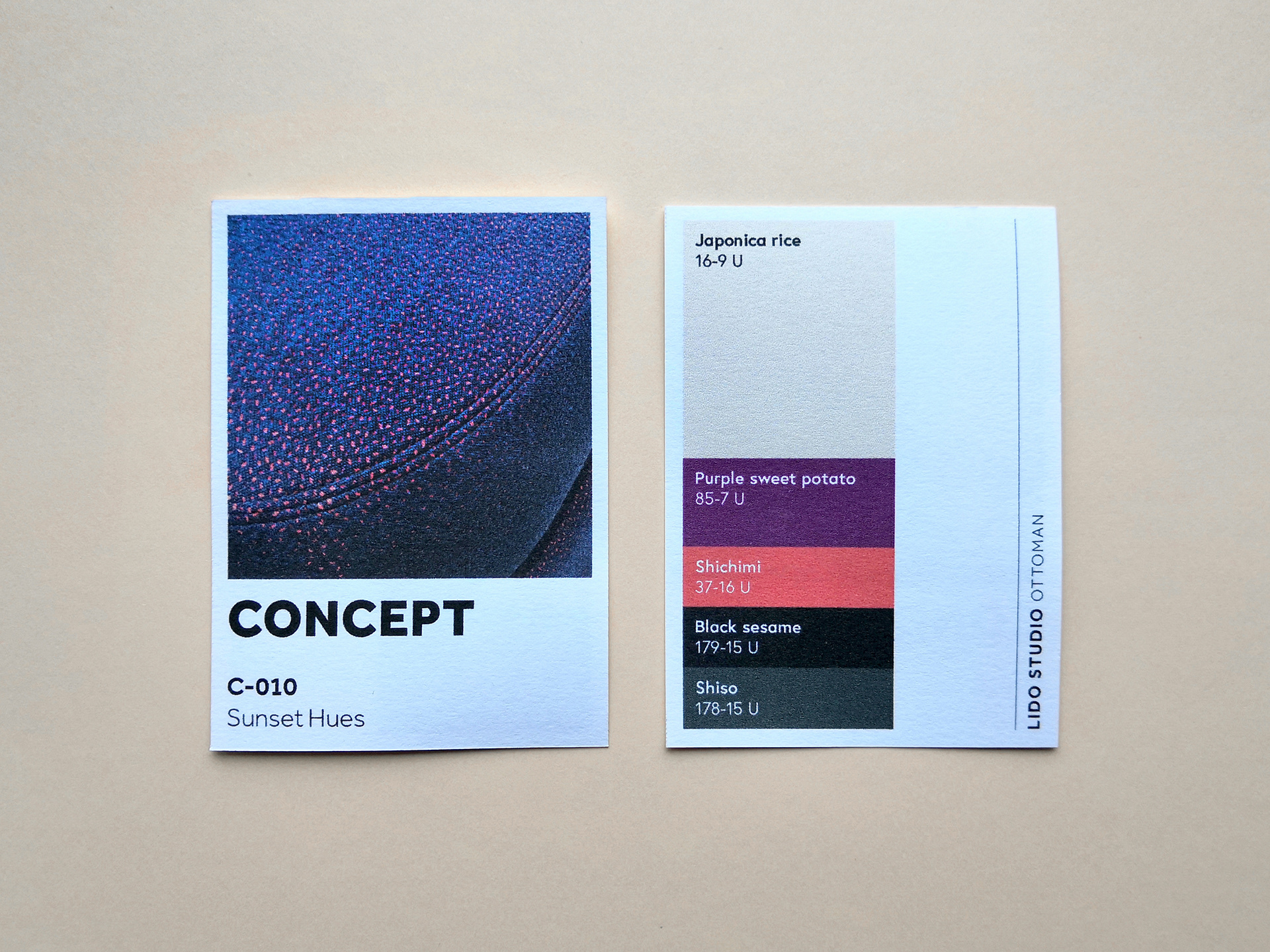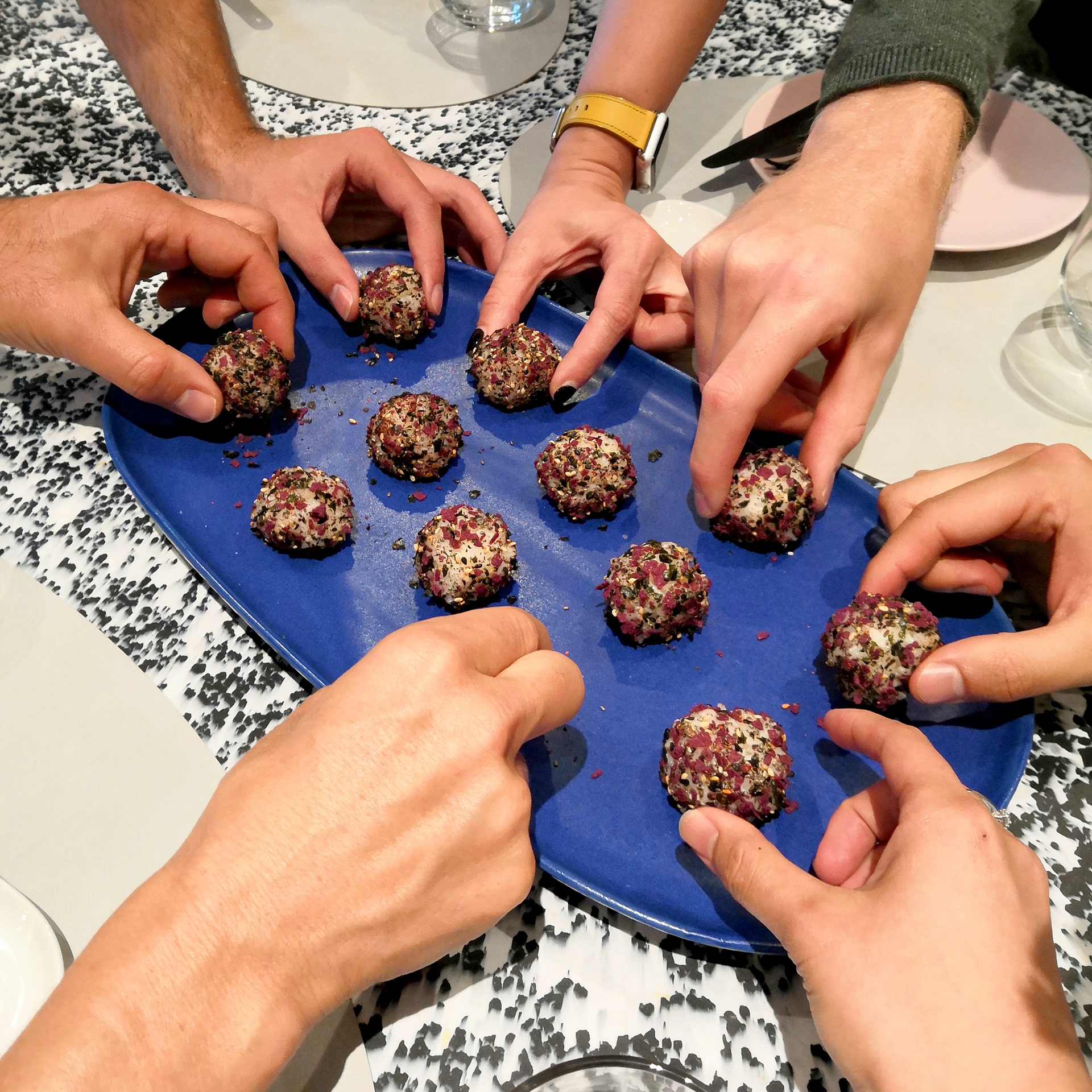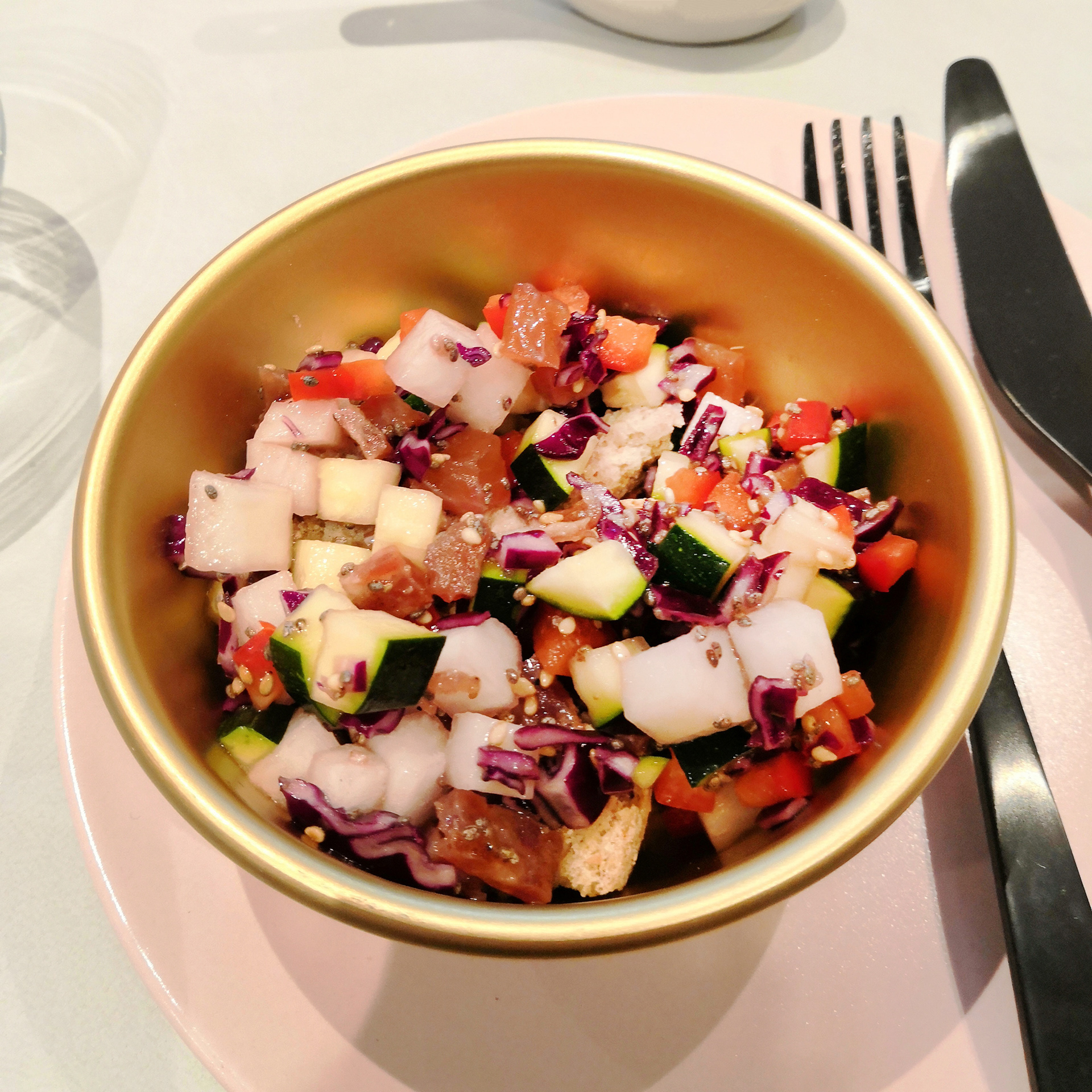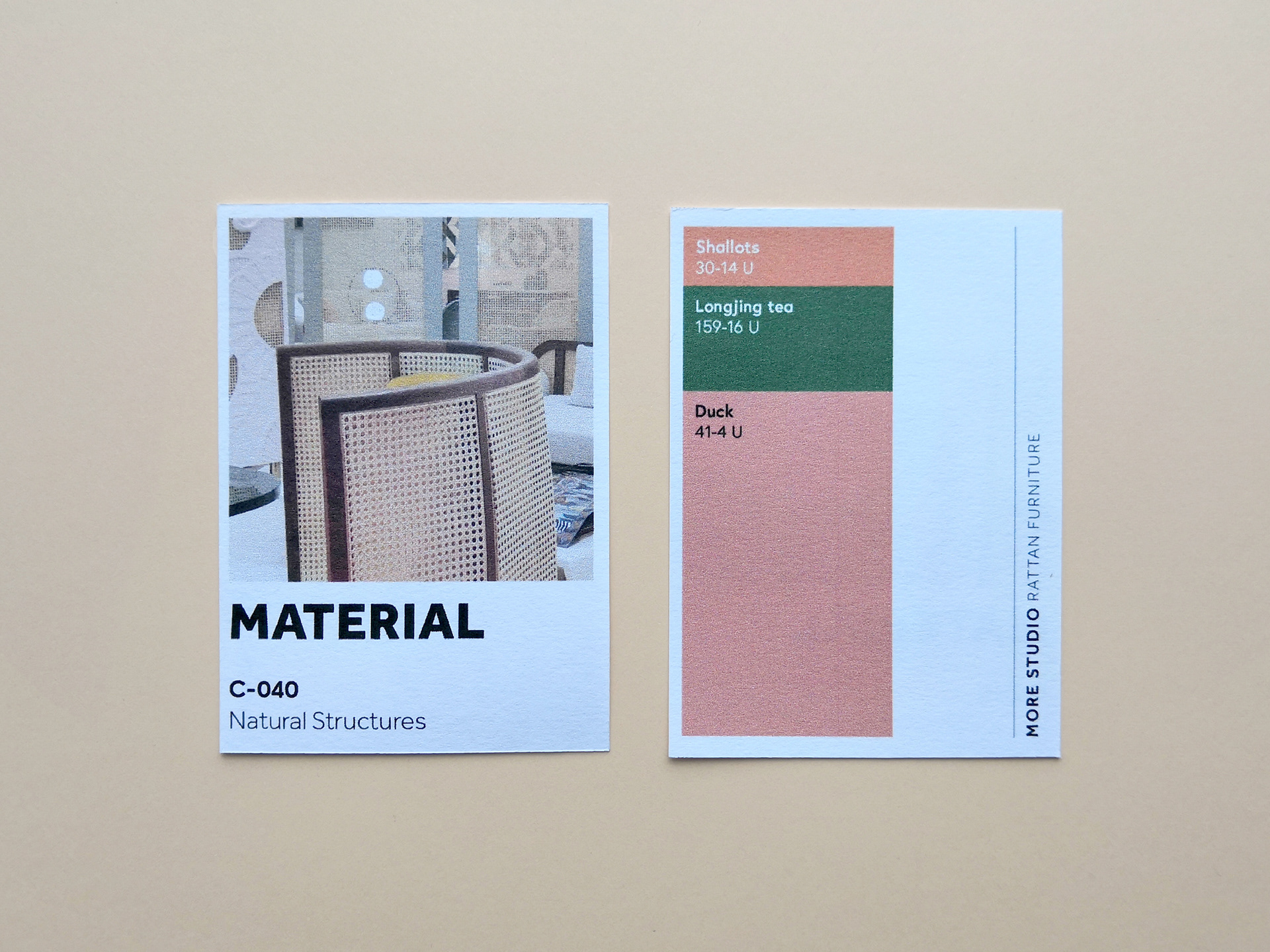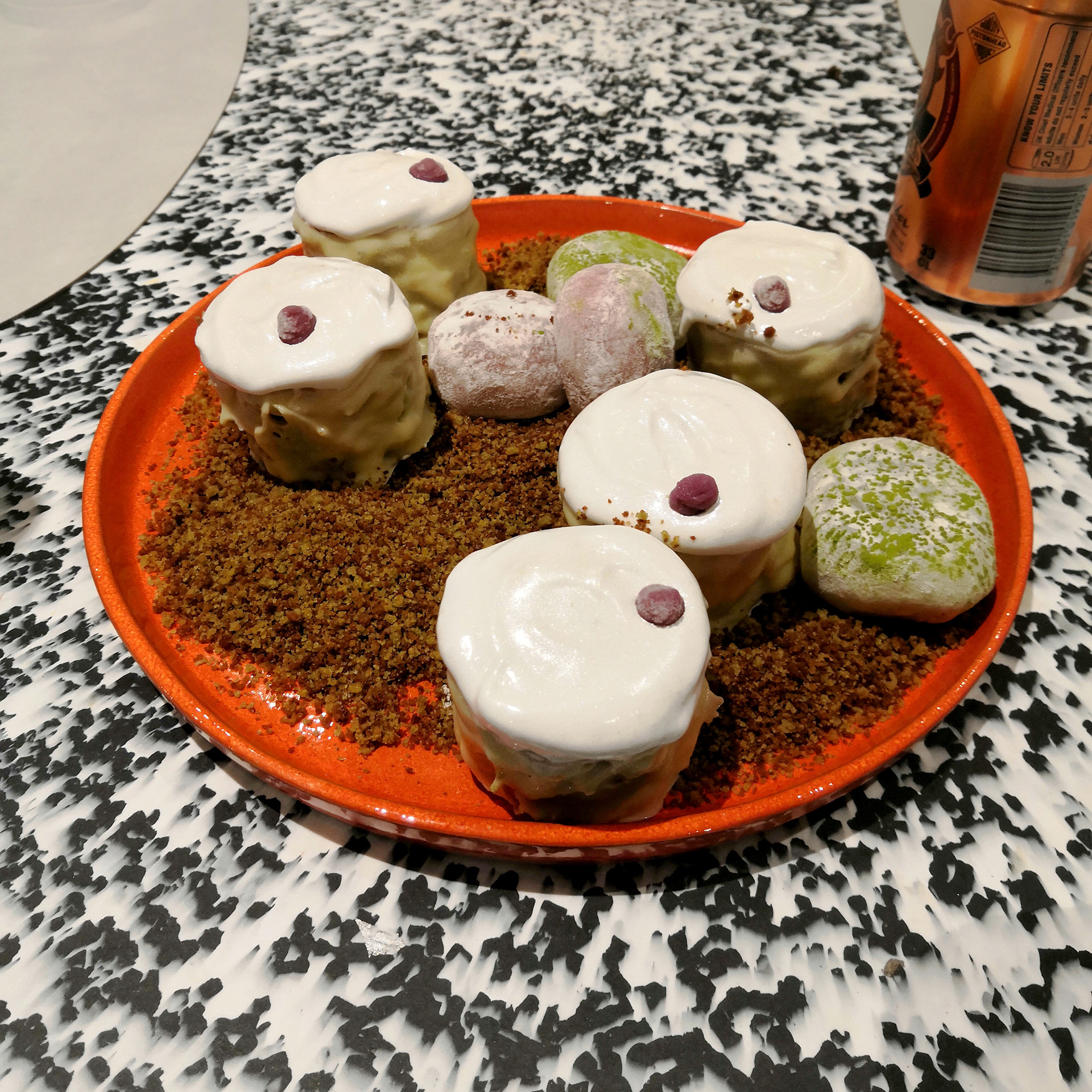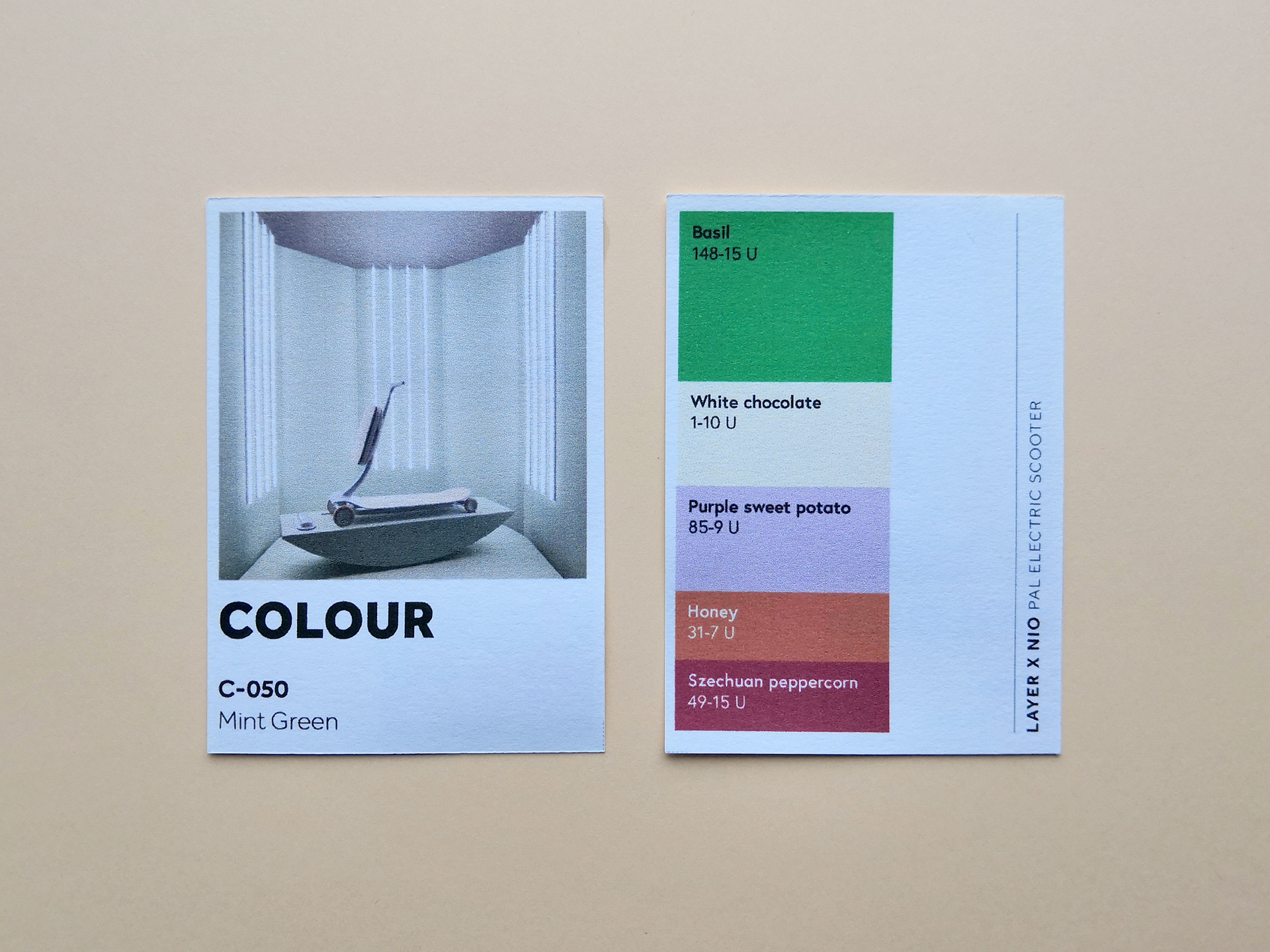 Some images of behind-the-scenes / kitchen experiments: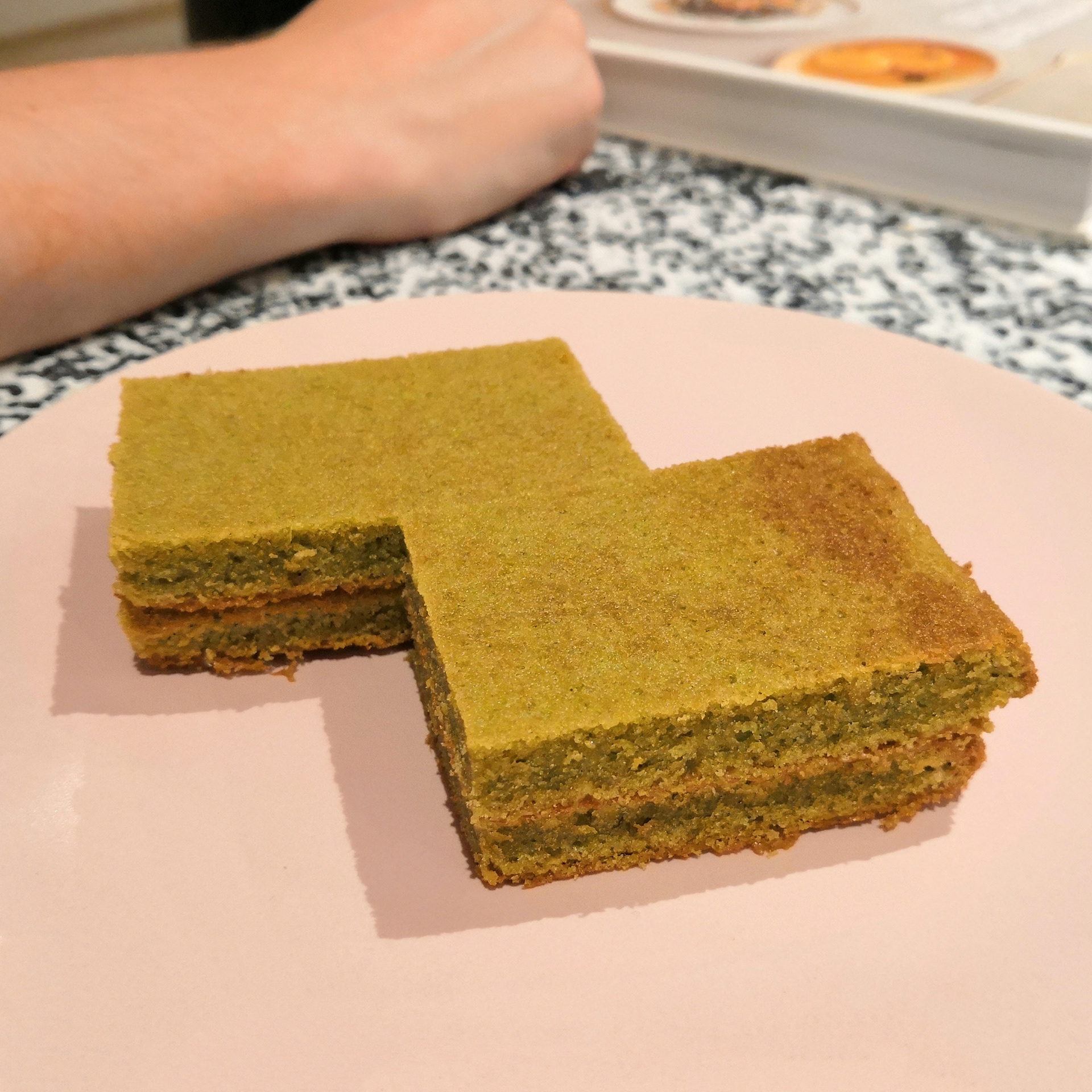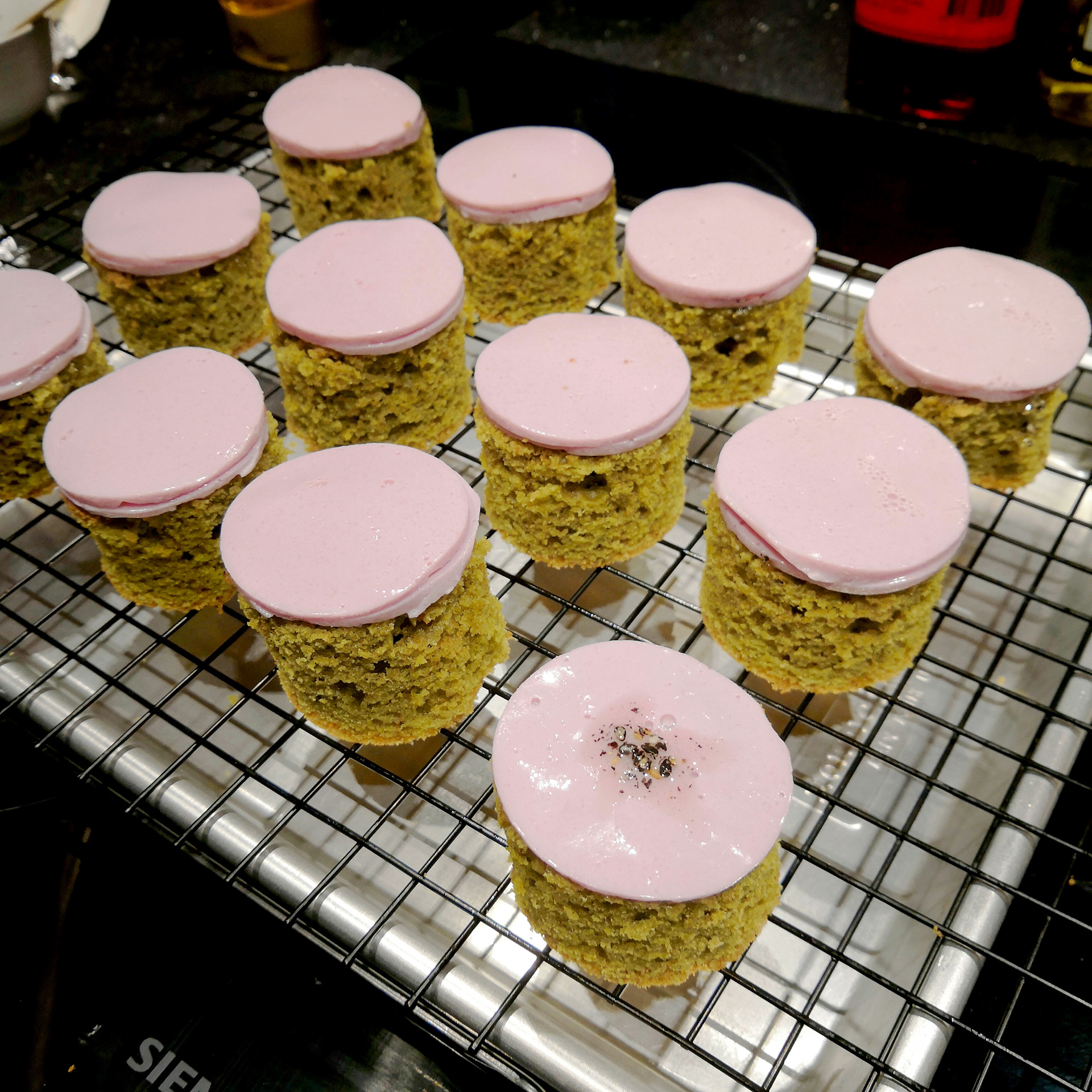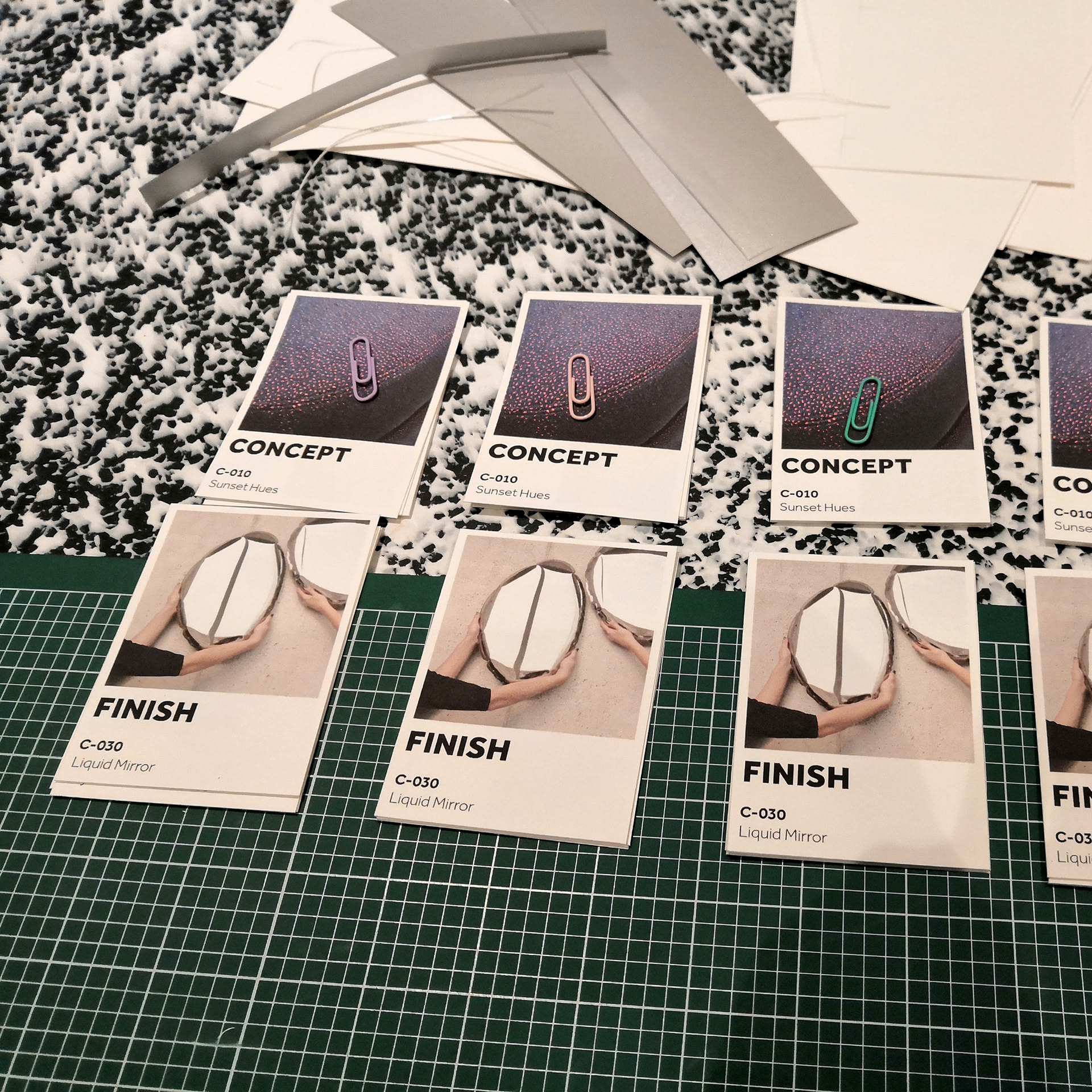 Design & Logistics: 

Jaime Tai

/ 
Production:

Ben Pendlebury

 with assistance from
Jewel Tai
​​​​​​​