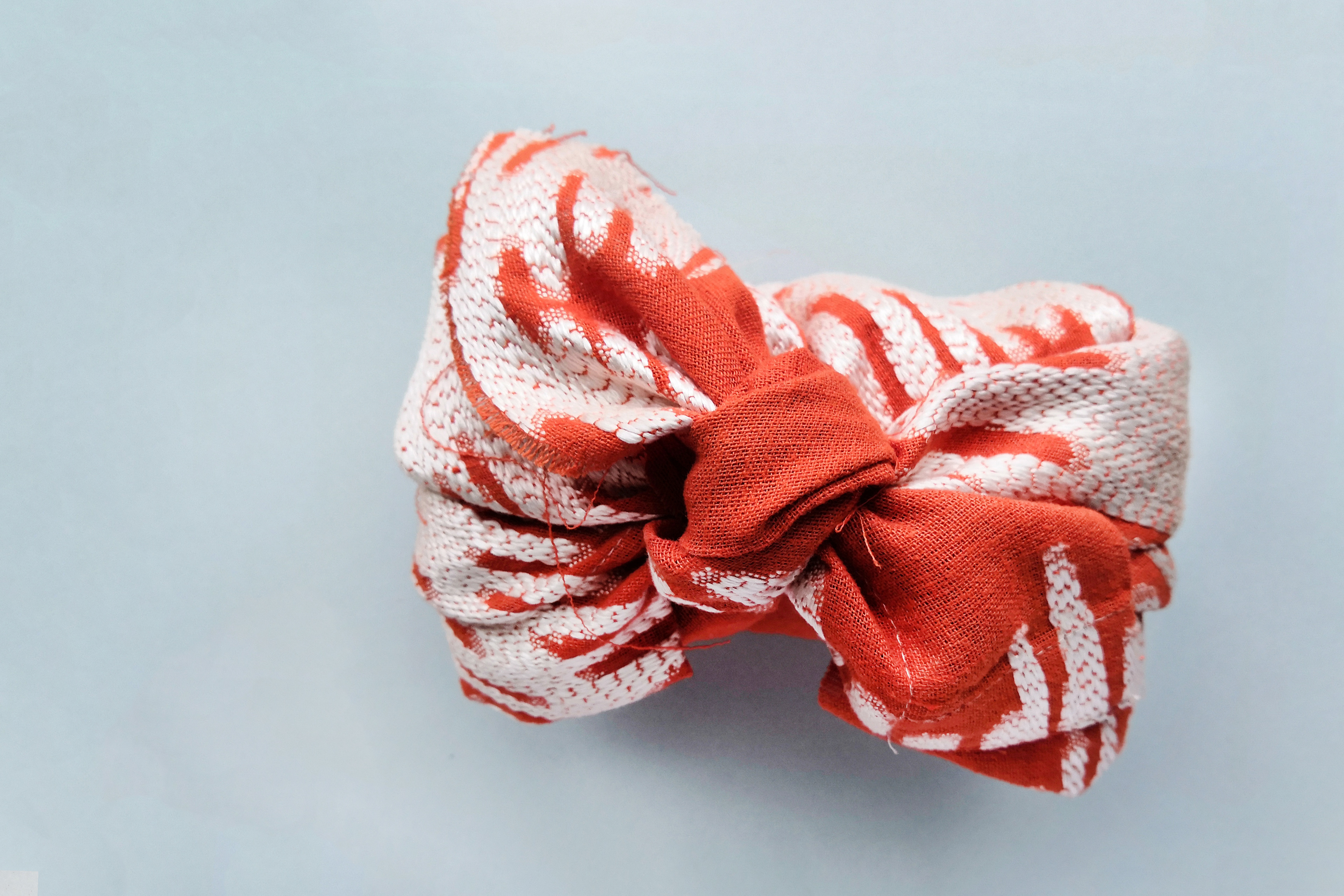 CHRISTMAS EXPERIMENTS 

/ 2019
This year's Christmas hampers were a culmination of several things that we had been interested in exploring. We curated several collections comprising of items that were made and sourced locally.

Inspired by traditional Japanese wrapping cloths, used for transporting gifts and other objects. We dyed curtain textiles orange – the mix of natural and synthetic yarns created a contrasting resist effect that highlighted the pattern. These were used to wrap jars, bottles and some packages.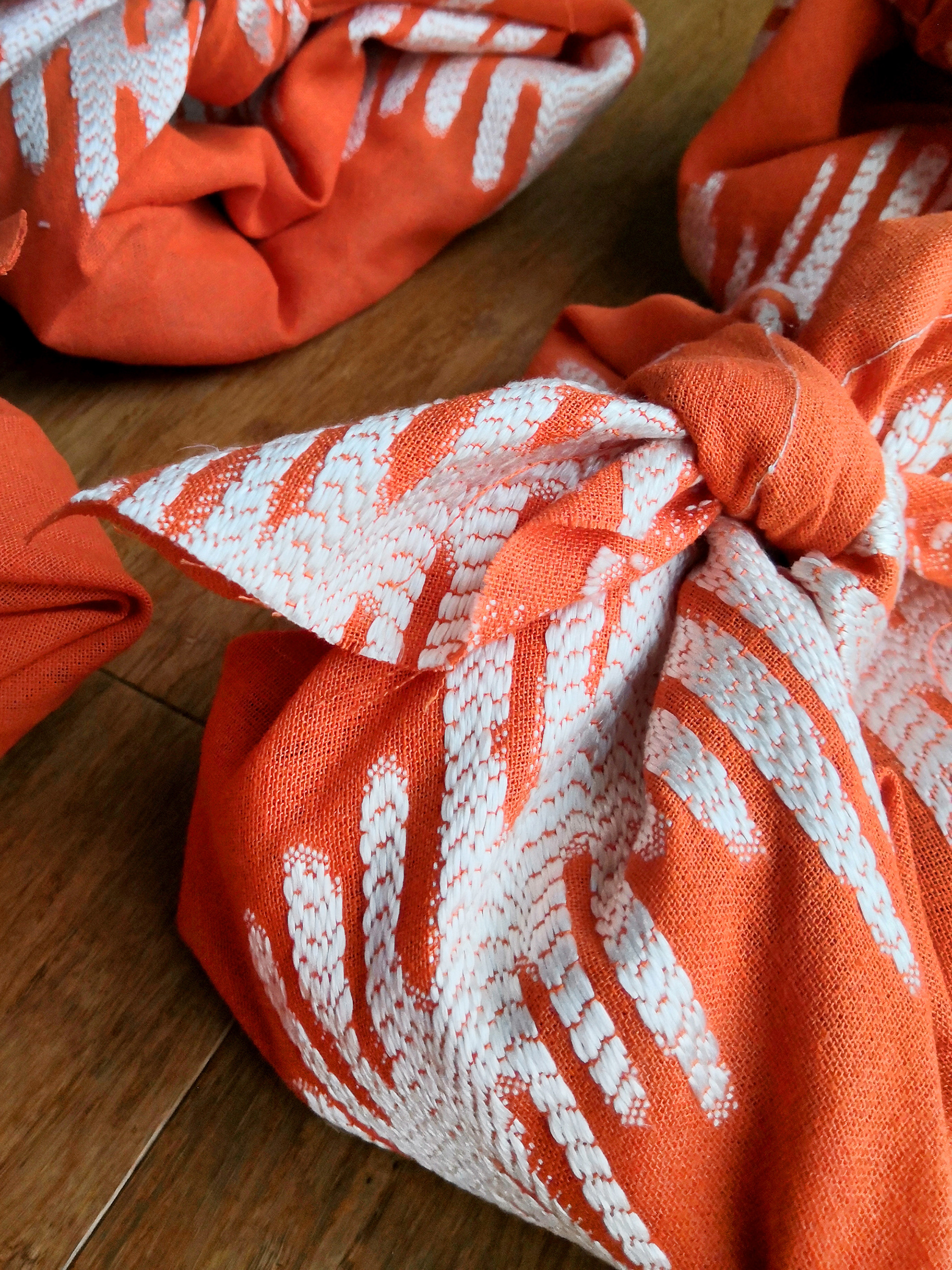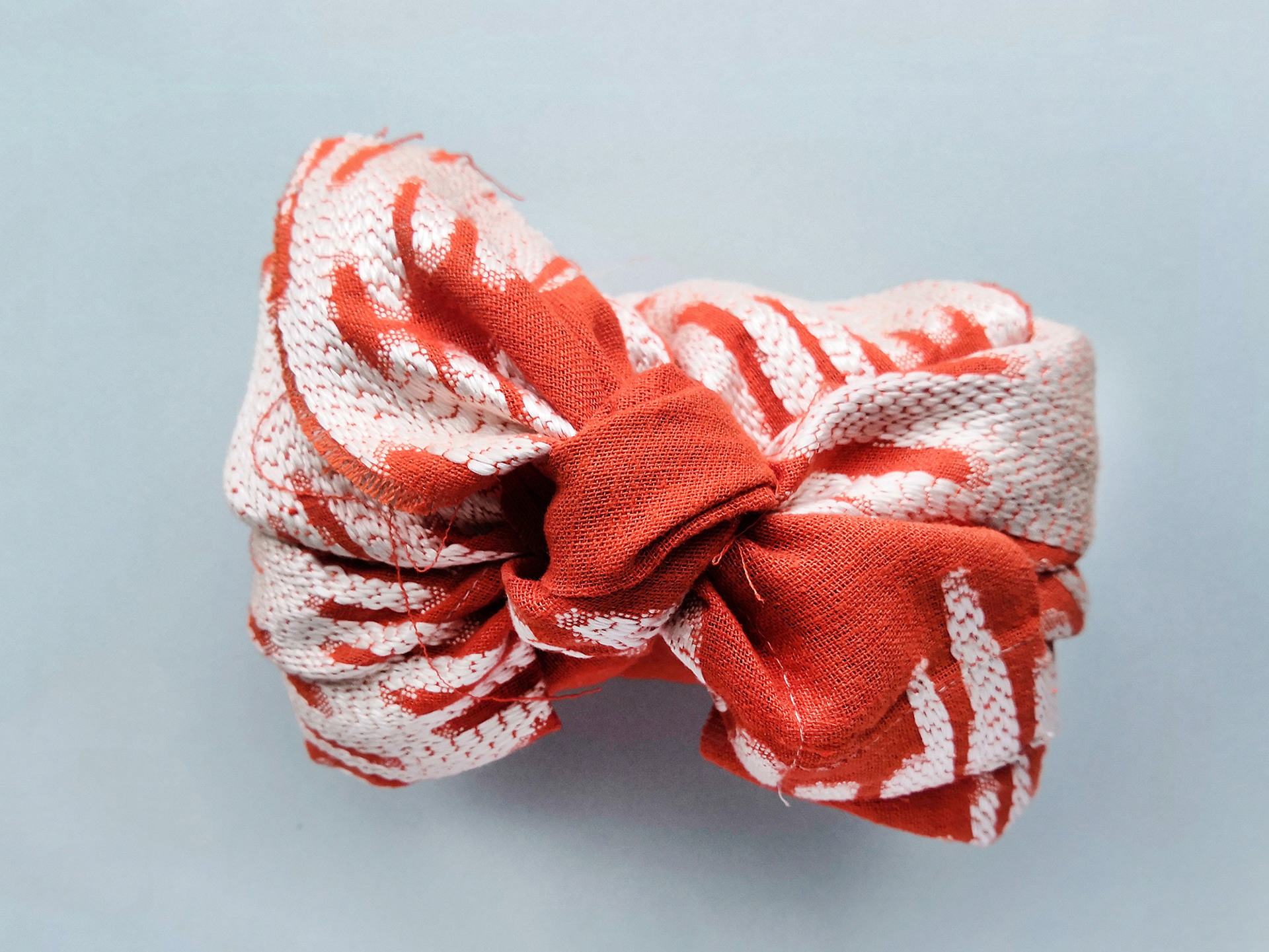 EXPERIMENT 2
Exploring the effects of printing one pattern or colour over another to form a layered effect, used for labels on individual items.
​​​​​​​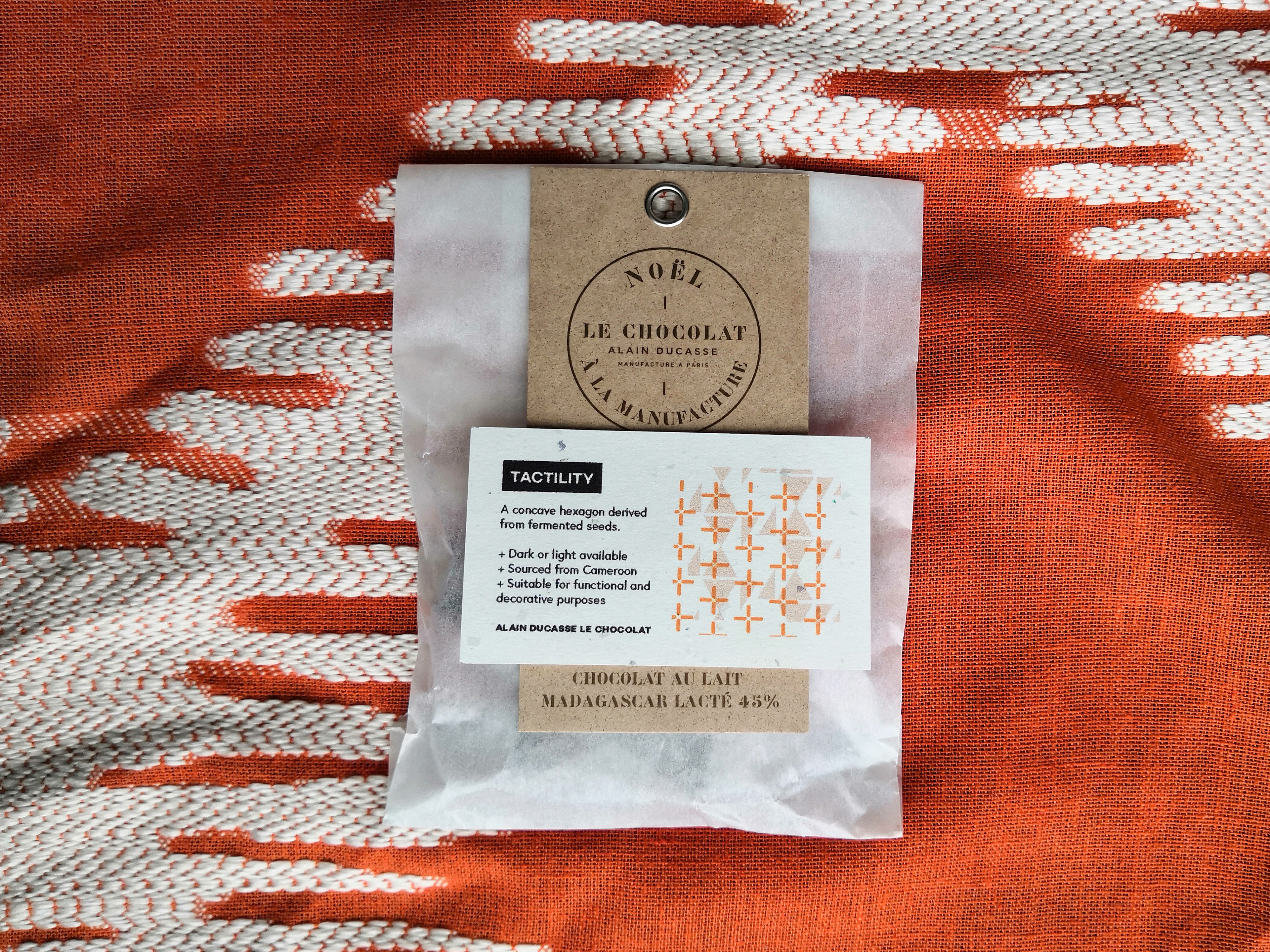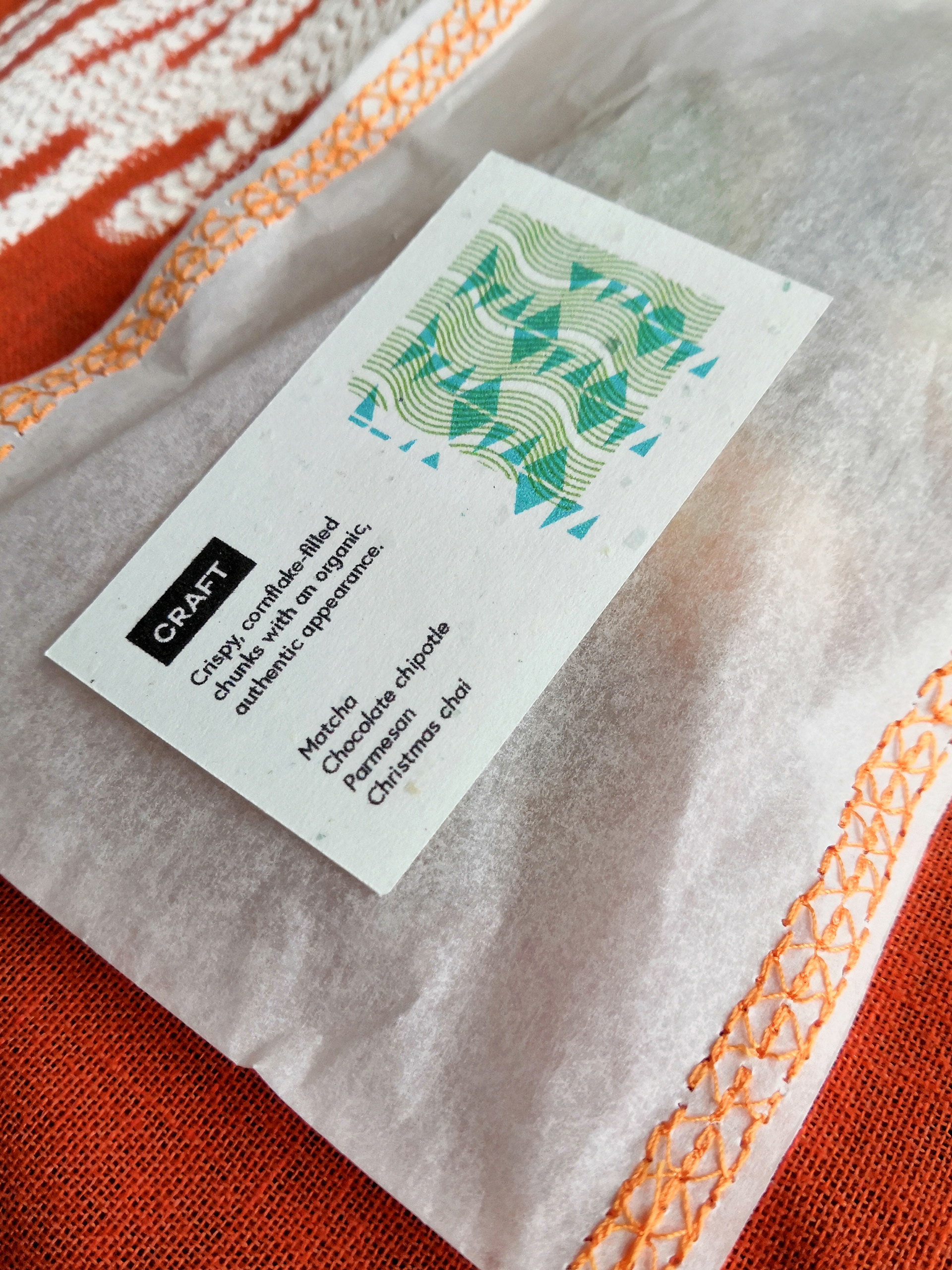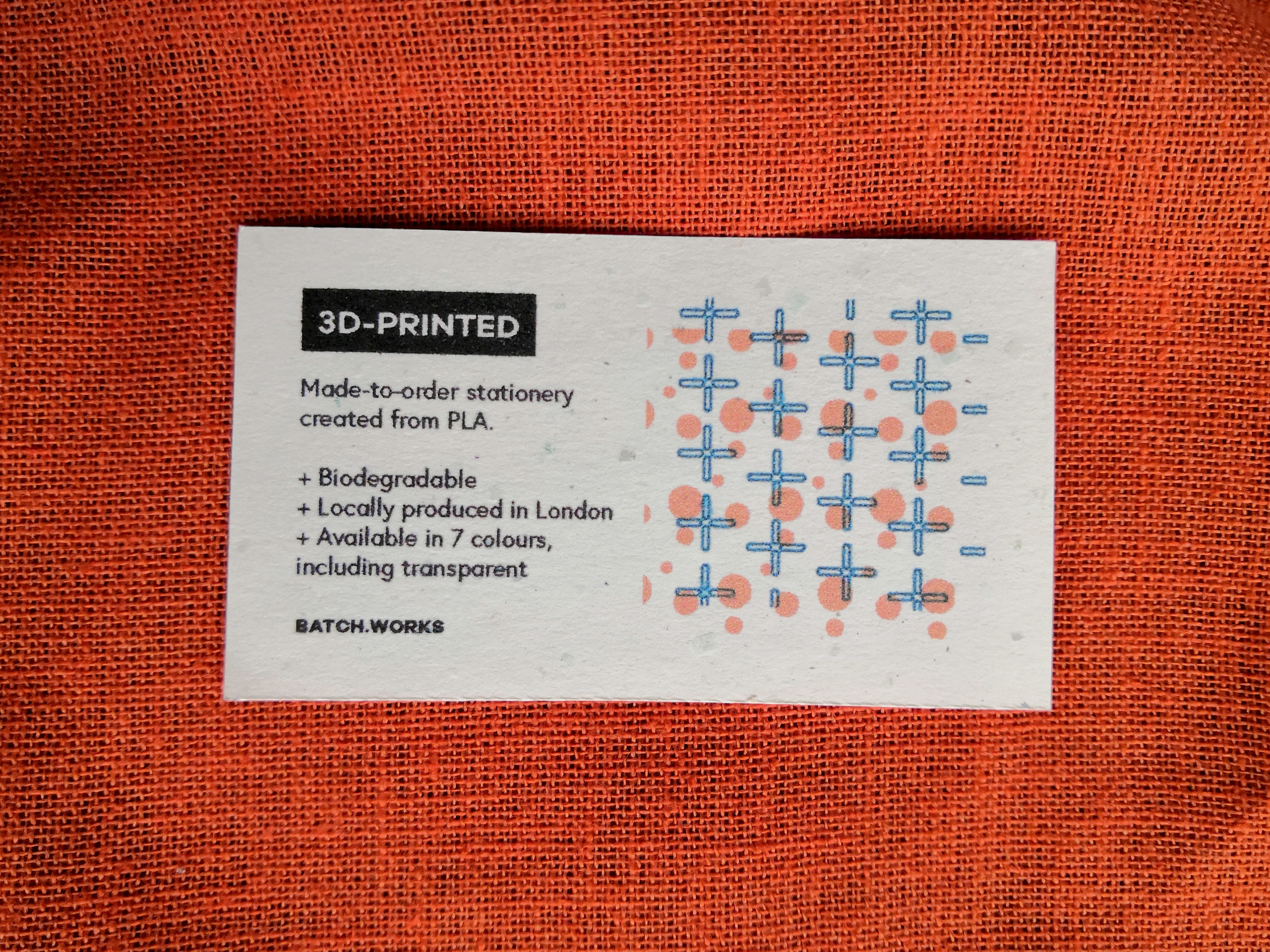 Pickling, fermenting, dehydration, baking
A continuation of previous fermentation experiments: red cabbage sauerkraut, pickled gherkin and carrot kimchi in vegetable and salt forms for seasoning. We also modified a family recipe for cornflake cookies – creating matcha, chipotle cocoa, parmesan and Christmas chai versions.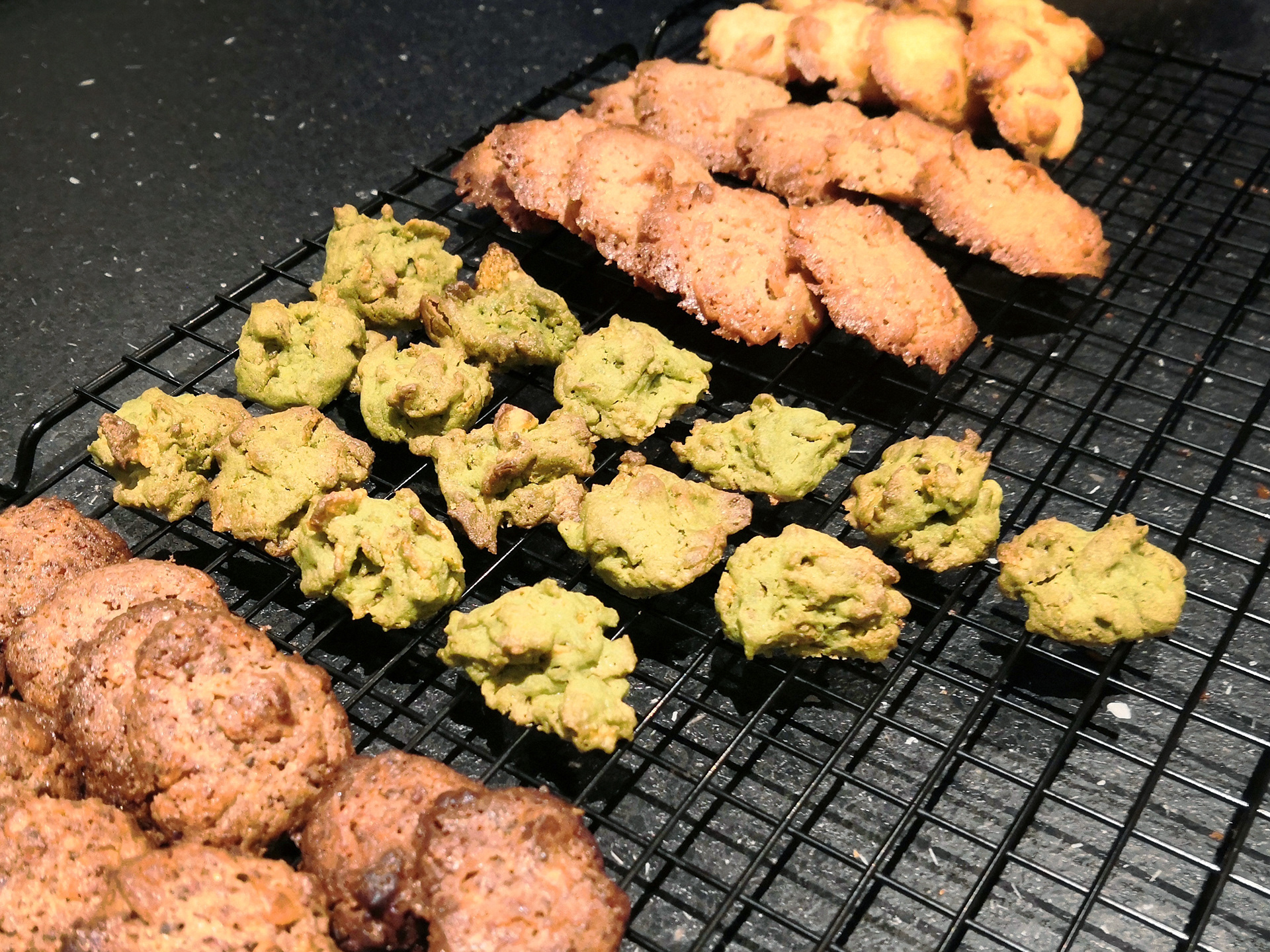 Parchment paper, cotton thread
Playing with coloured cotton thread, stitch patterns and layers of translucent parchment paper to create packaging for the cornflake cookies and nut crackers.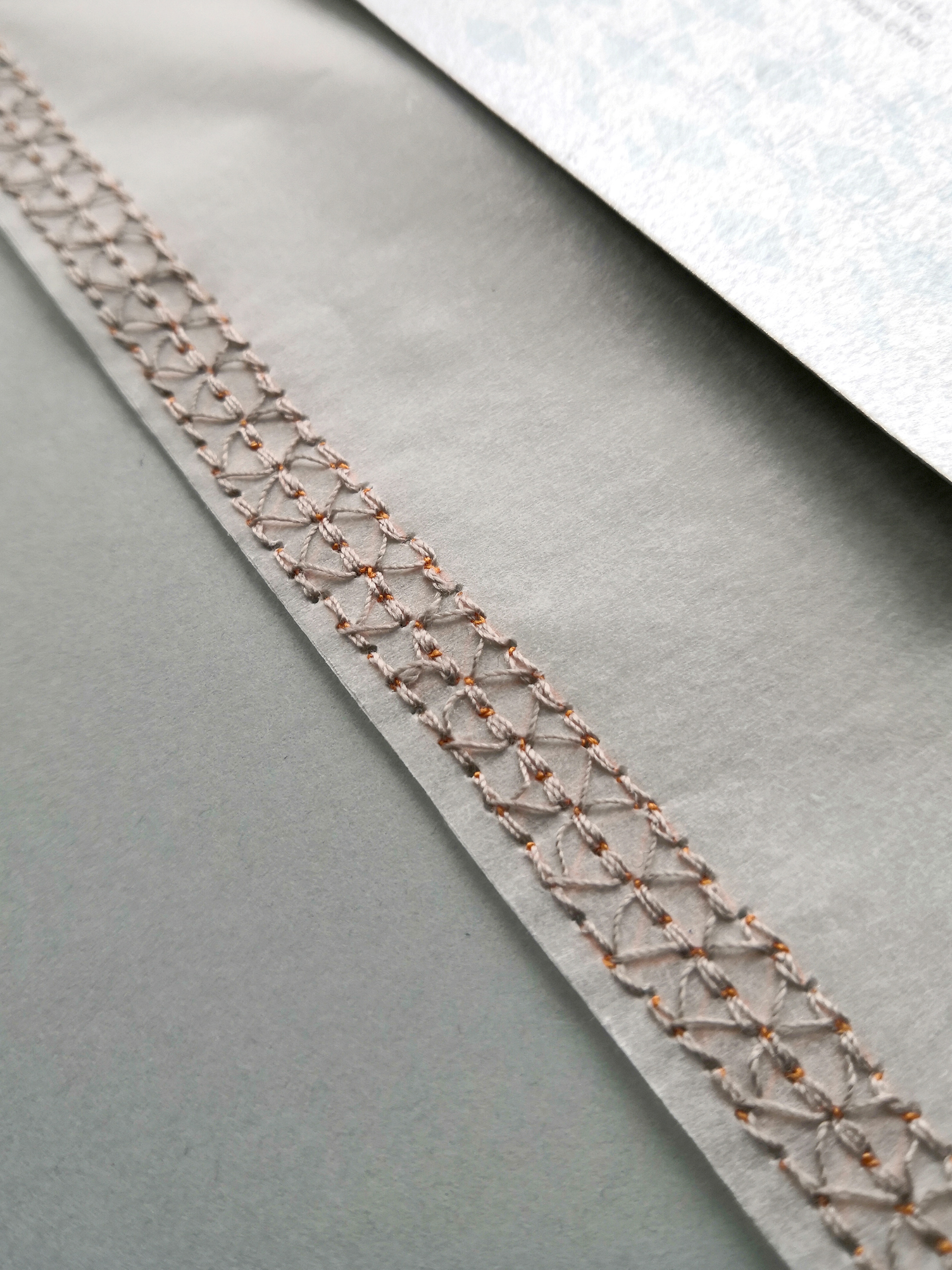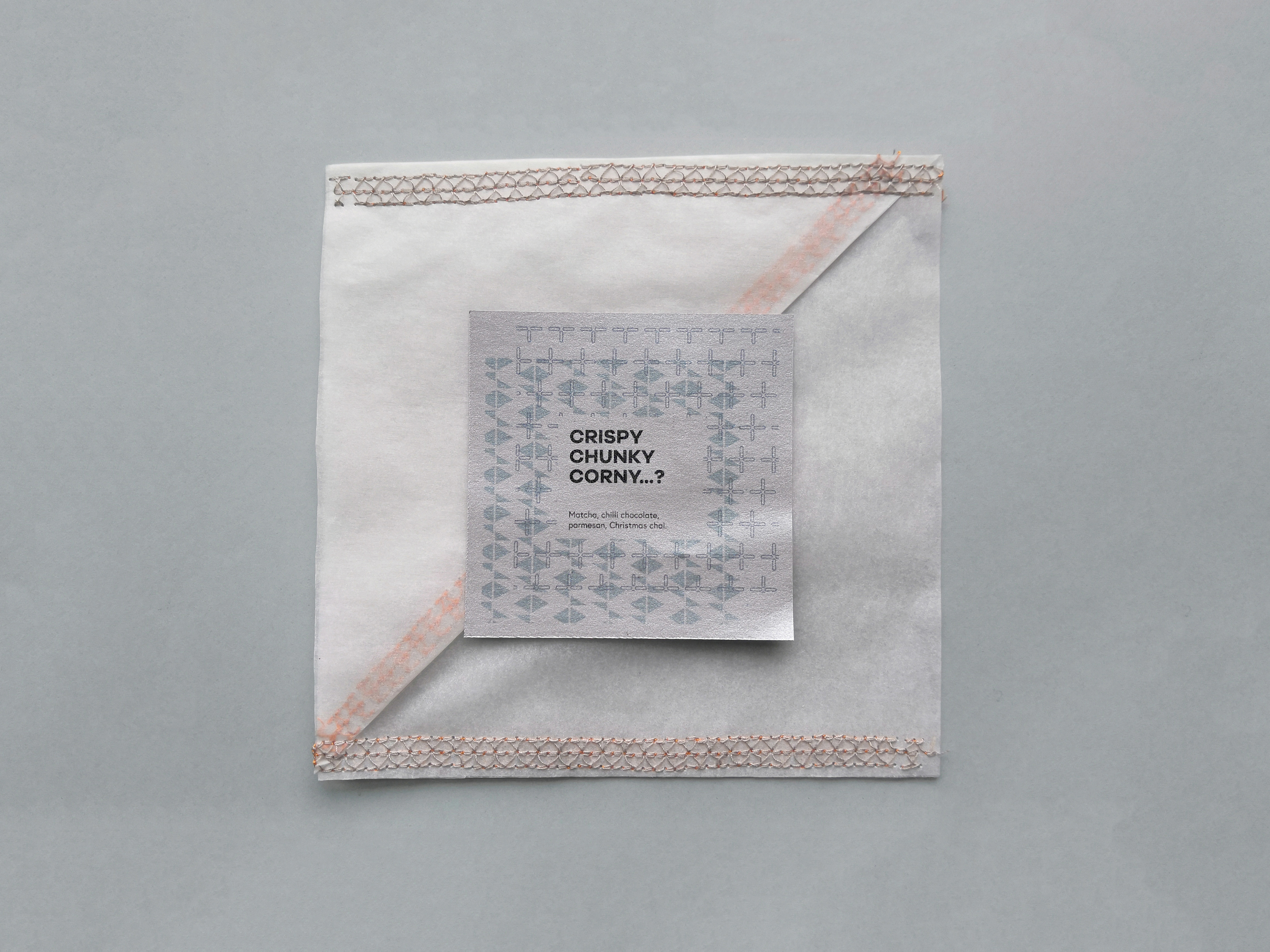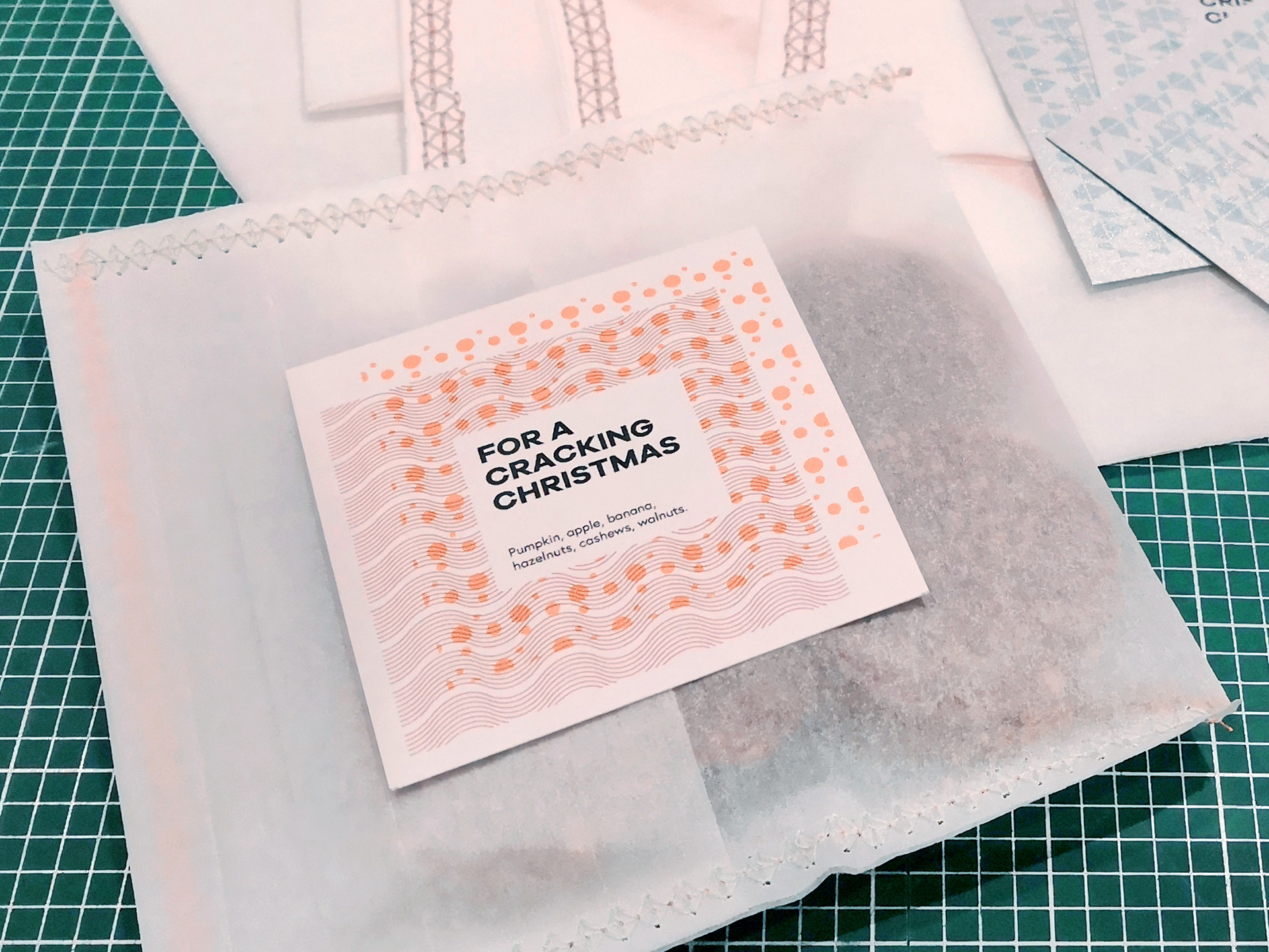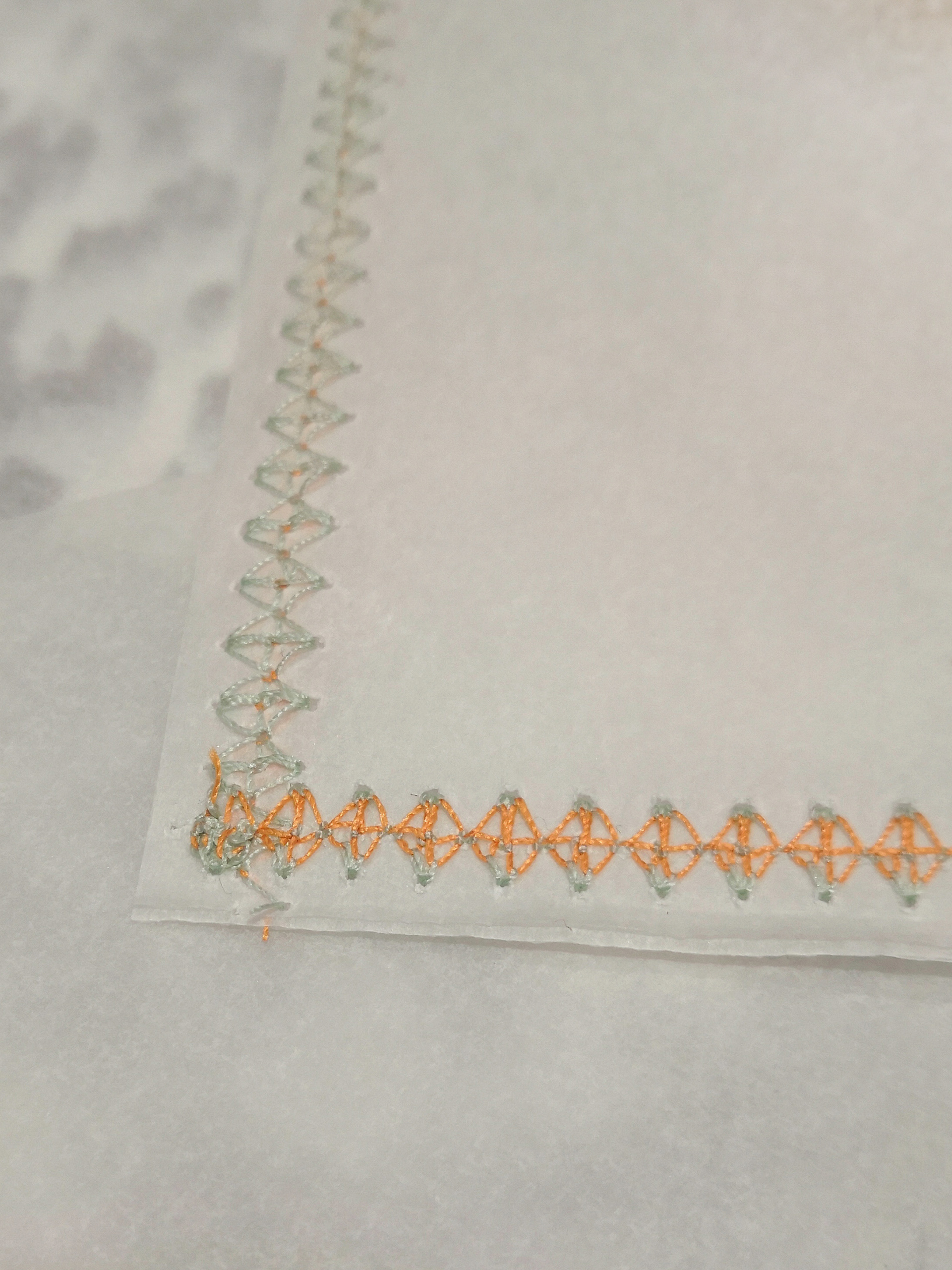 Design & Logistics: 

Jaime Tai

/ 
Production:

Jaime Tai, Ben Pendlebury