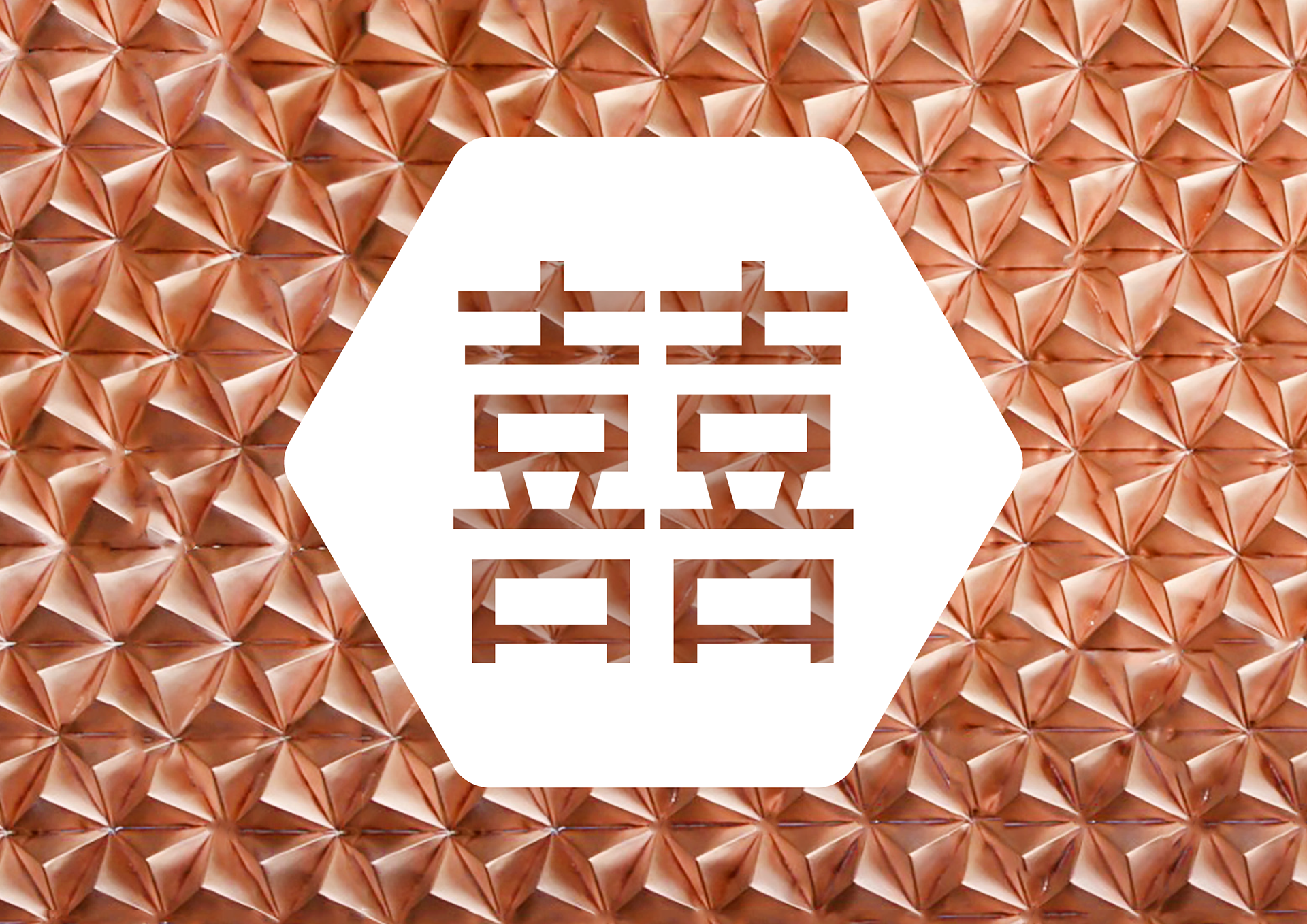 A celebration over lunch for a couple's wedding with friends and family in Singapore, held at Aura Sky Lounge at the National Gallery – chosen for its spectacular views. Inspired by the contemporary art in the gallery itself, instead of traditional floral arrangements, we created a range of geometric pieces in keeping with the modern surroundings.
The jewel-toned colour palette consisted of electric blue, navy, lavender and plum, with copper as an accent colour. A myriad of purple-hued succulents nestled amongst copper frames, hexagonal tealights and origami gems.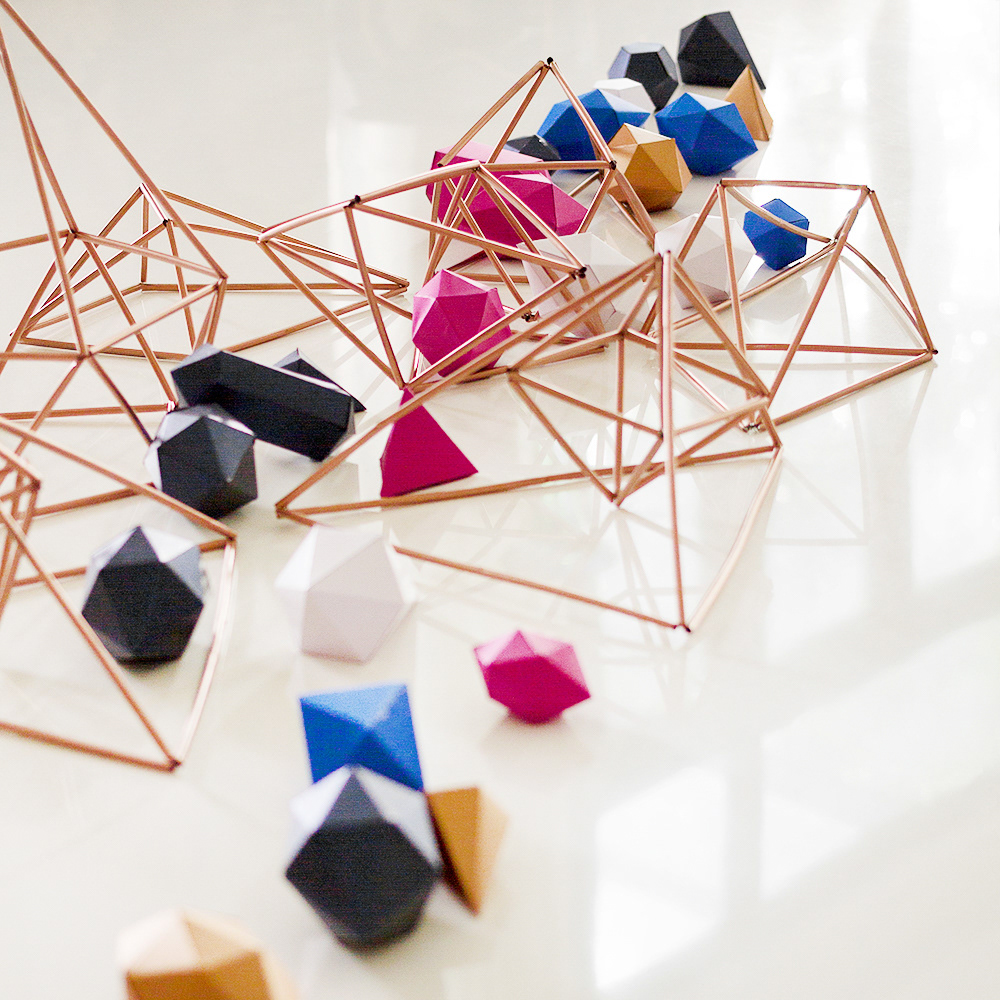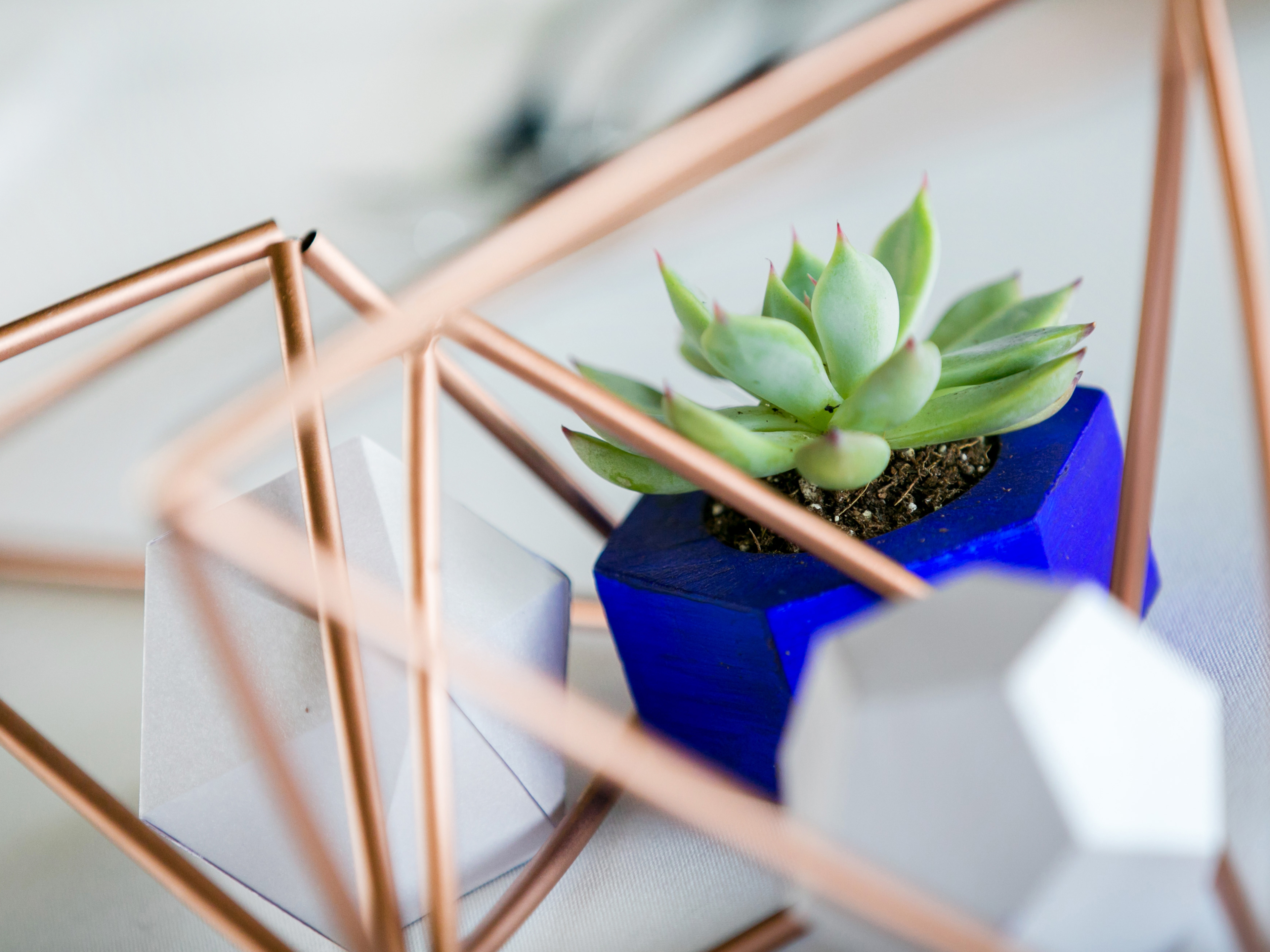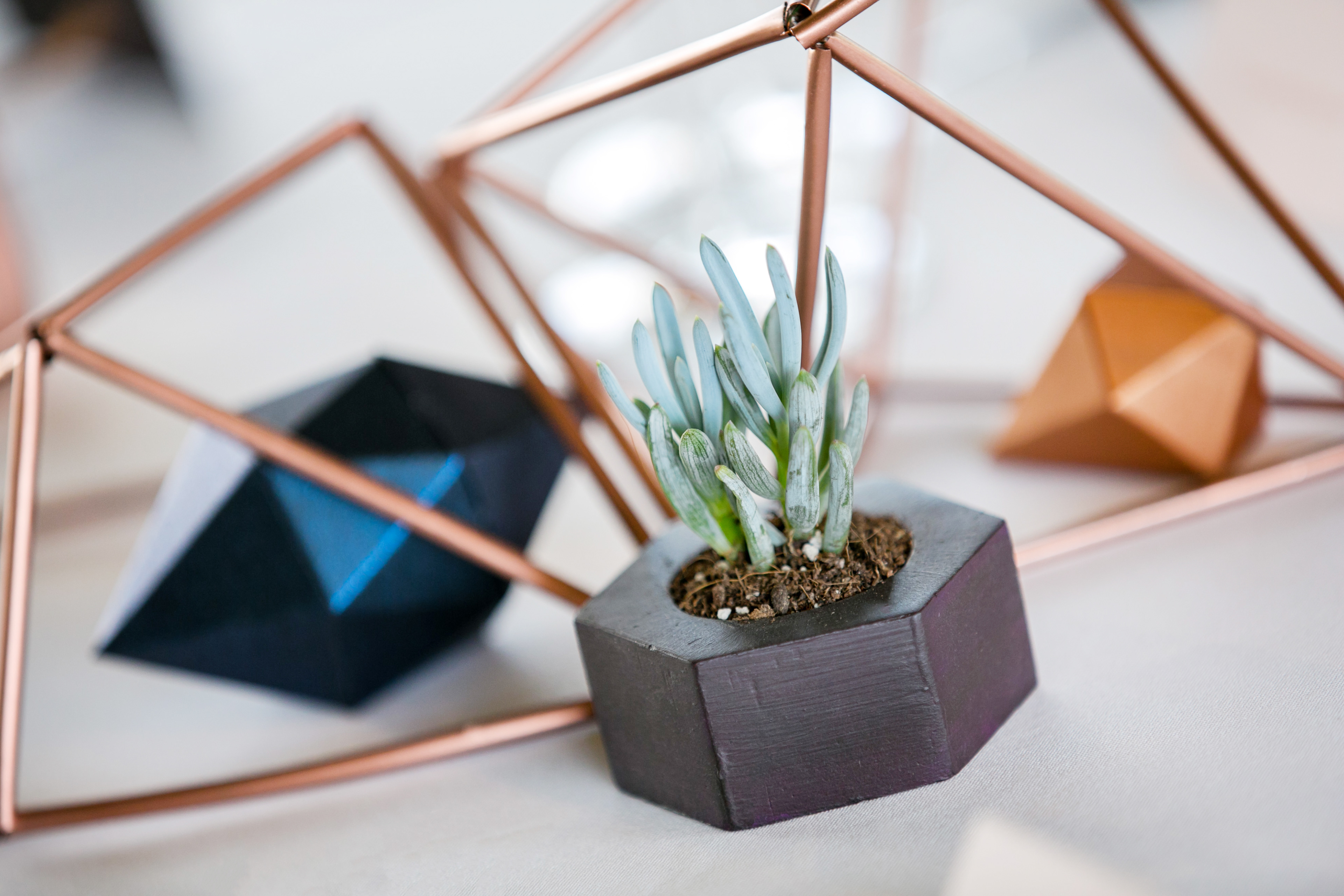 Using childhood portraits of ourselves at various ages in lieu of table numbers, guests had to match the age we were to the table number. Brass and navy trifolds were used to illustrate how we met and (eventually) married.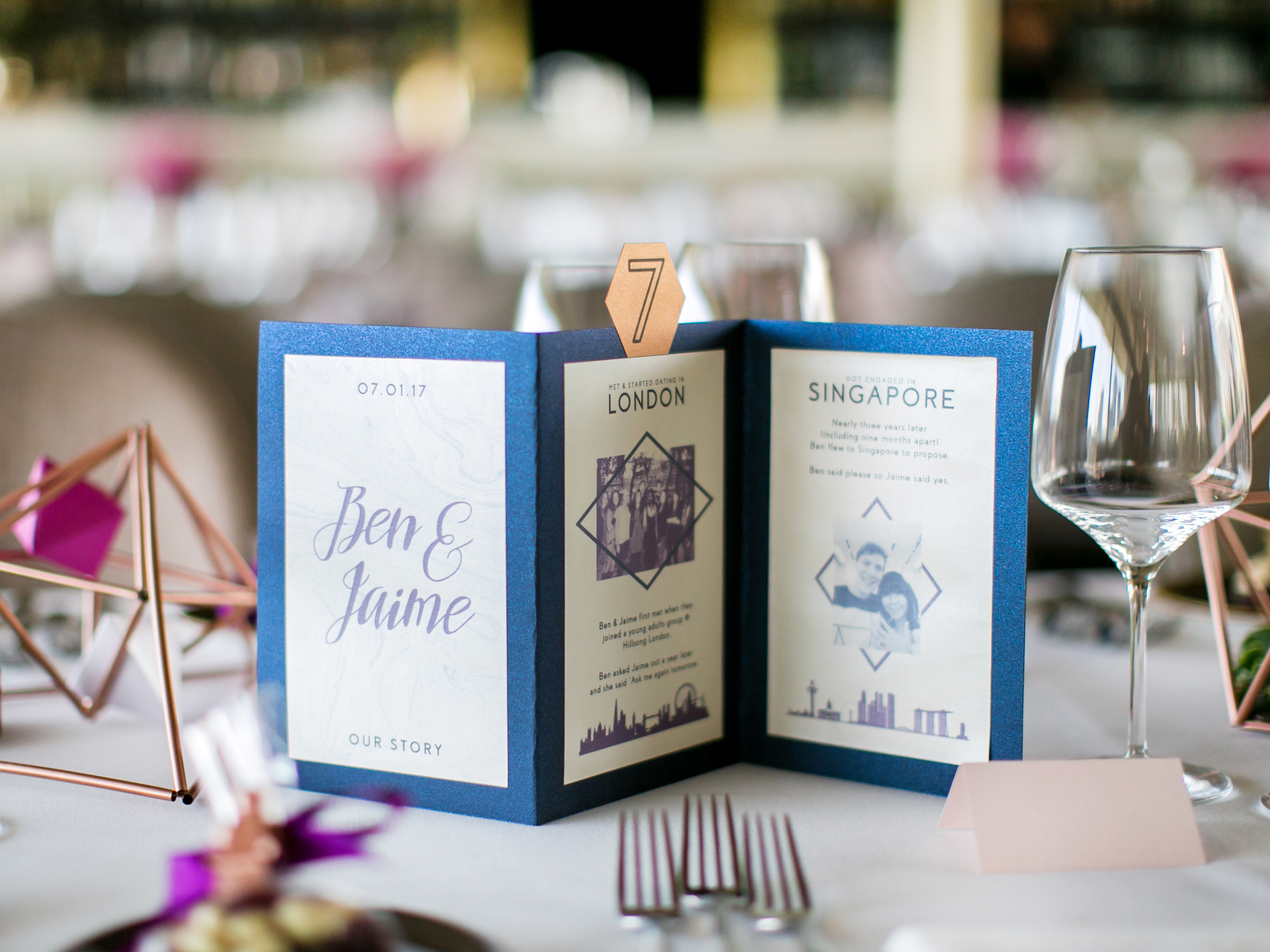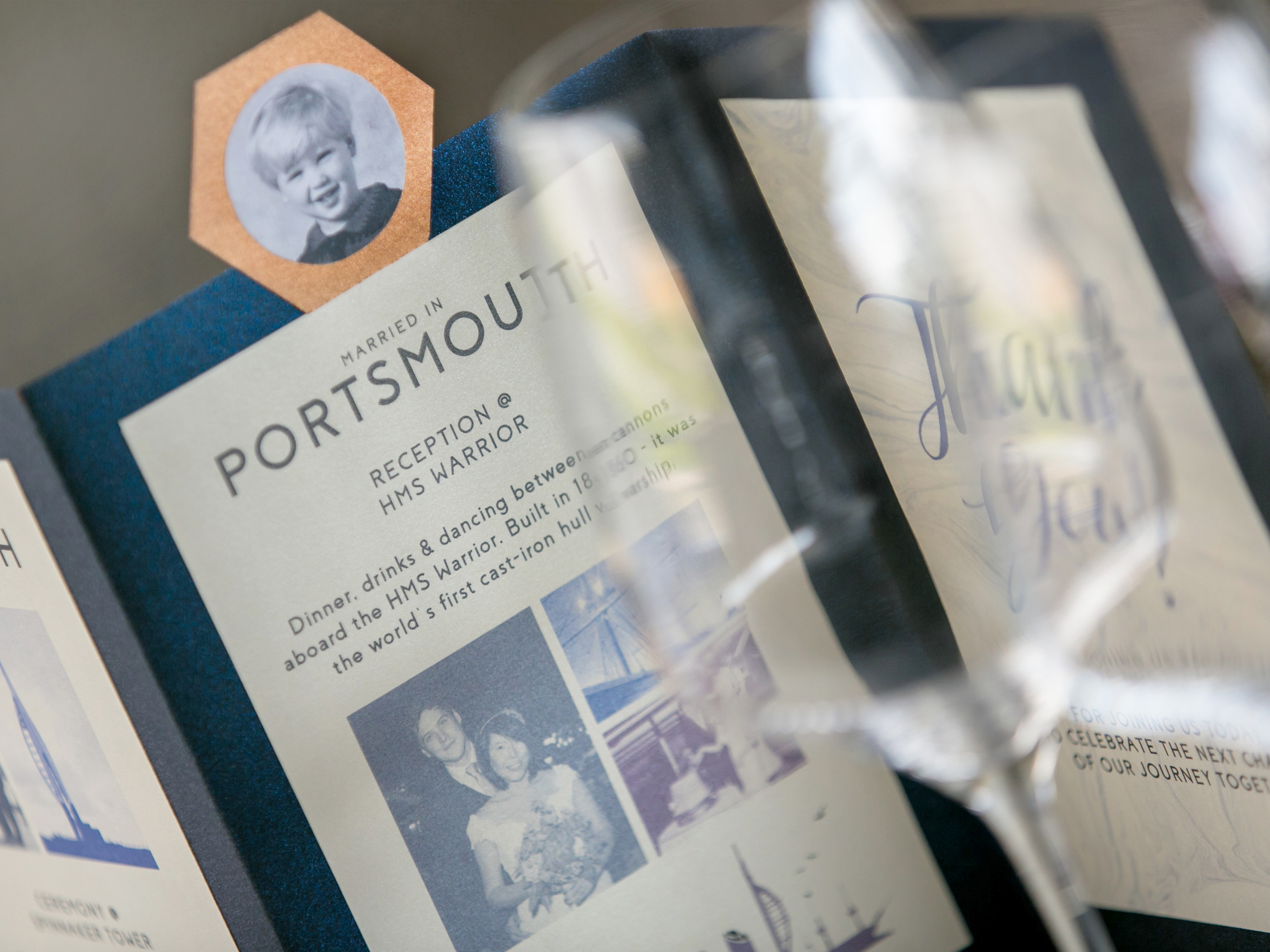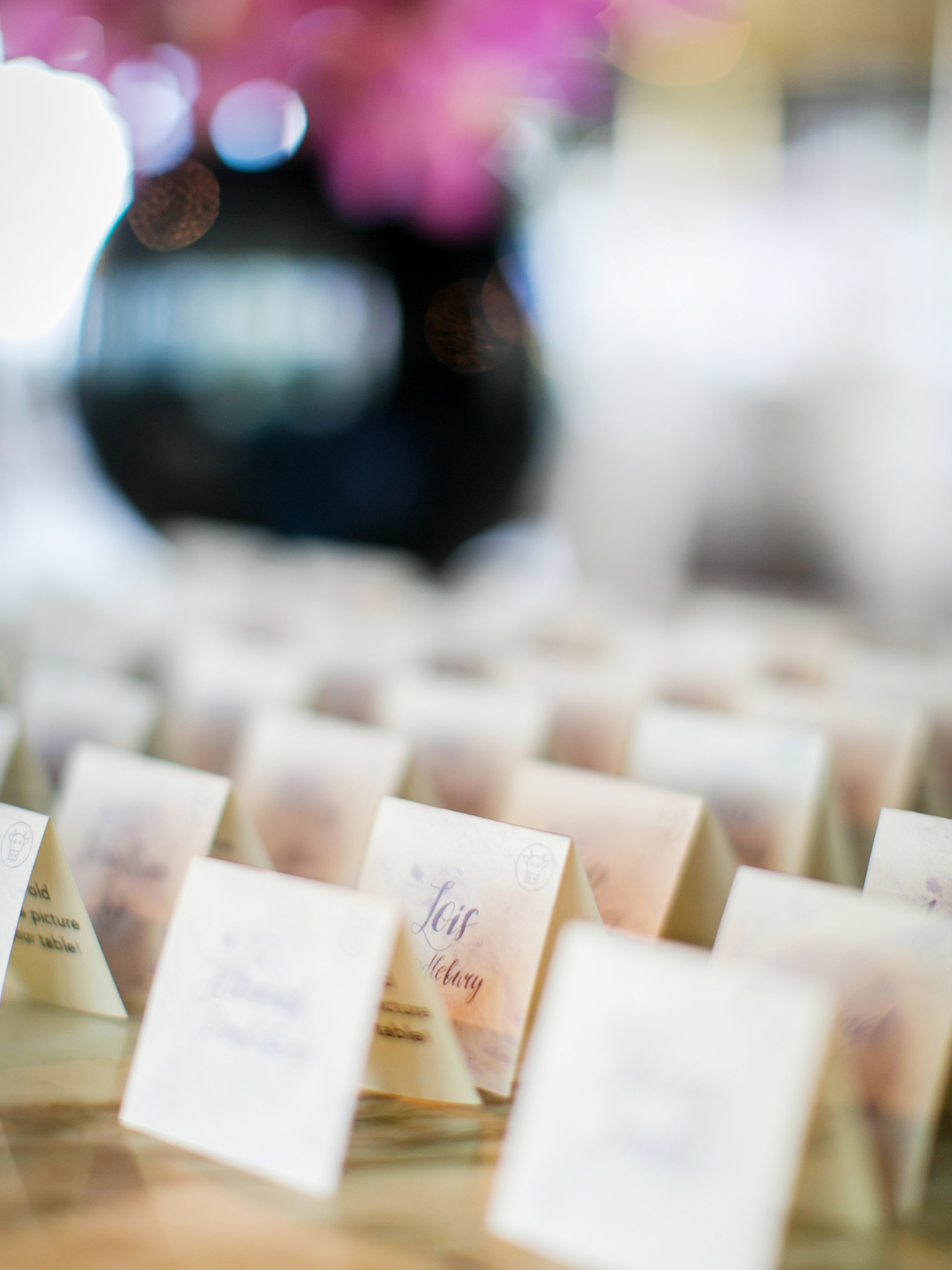 Orchids were also a key visual: blue-stemmed paper phalaenopsis with rose-gold centres were created by blending nature and craft. Large clusters were used in our photo booth set against a handmade 3D-prismatic copper backdrop, while single blooms were placed in origami-style vases. The celebration cake was a marbled two-tier creation that also featured sugar versions.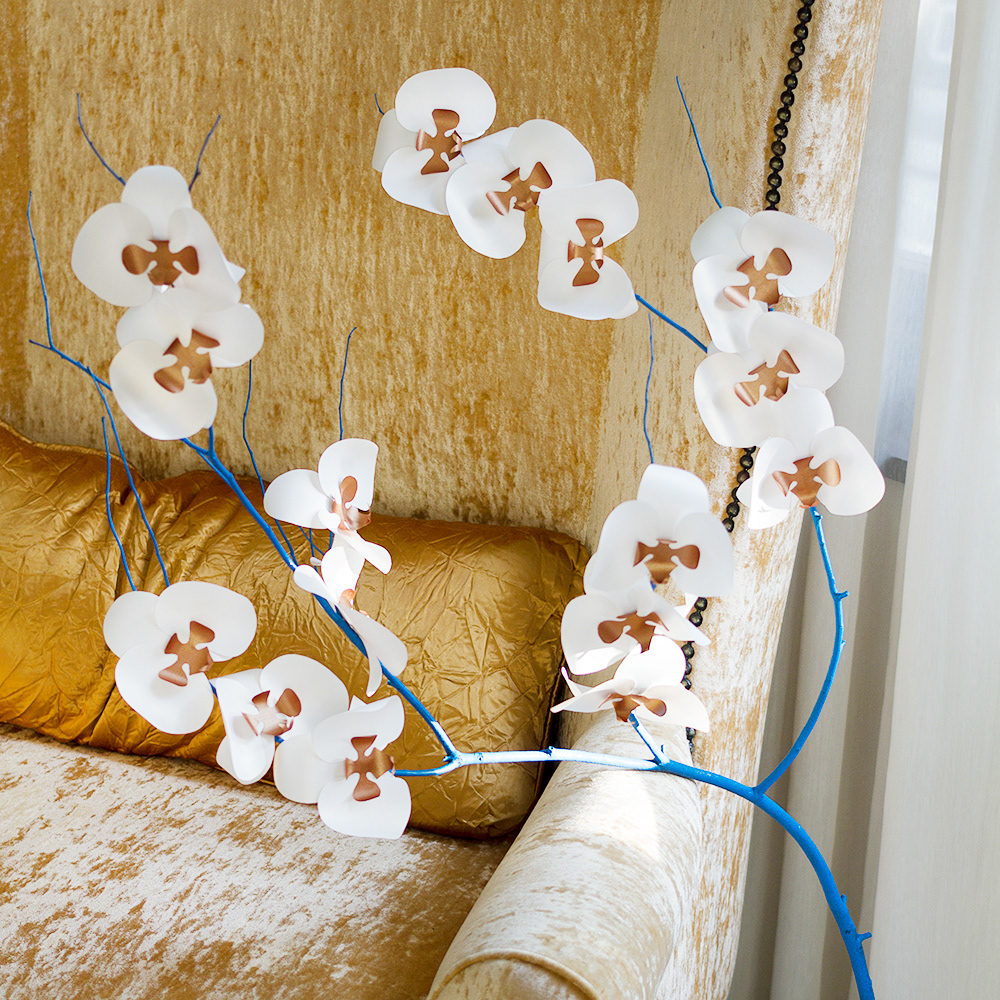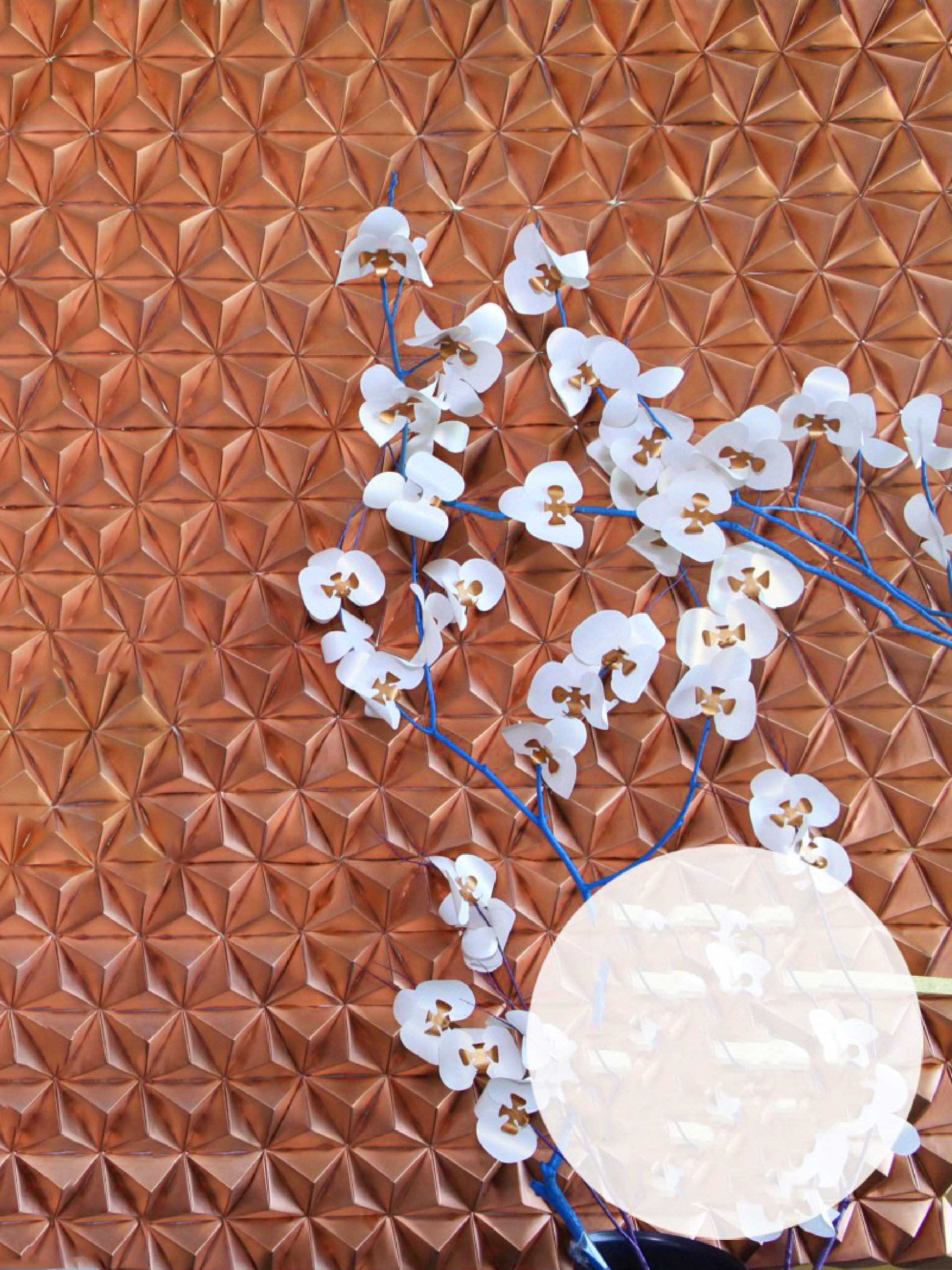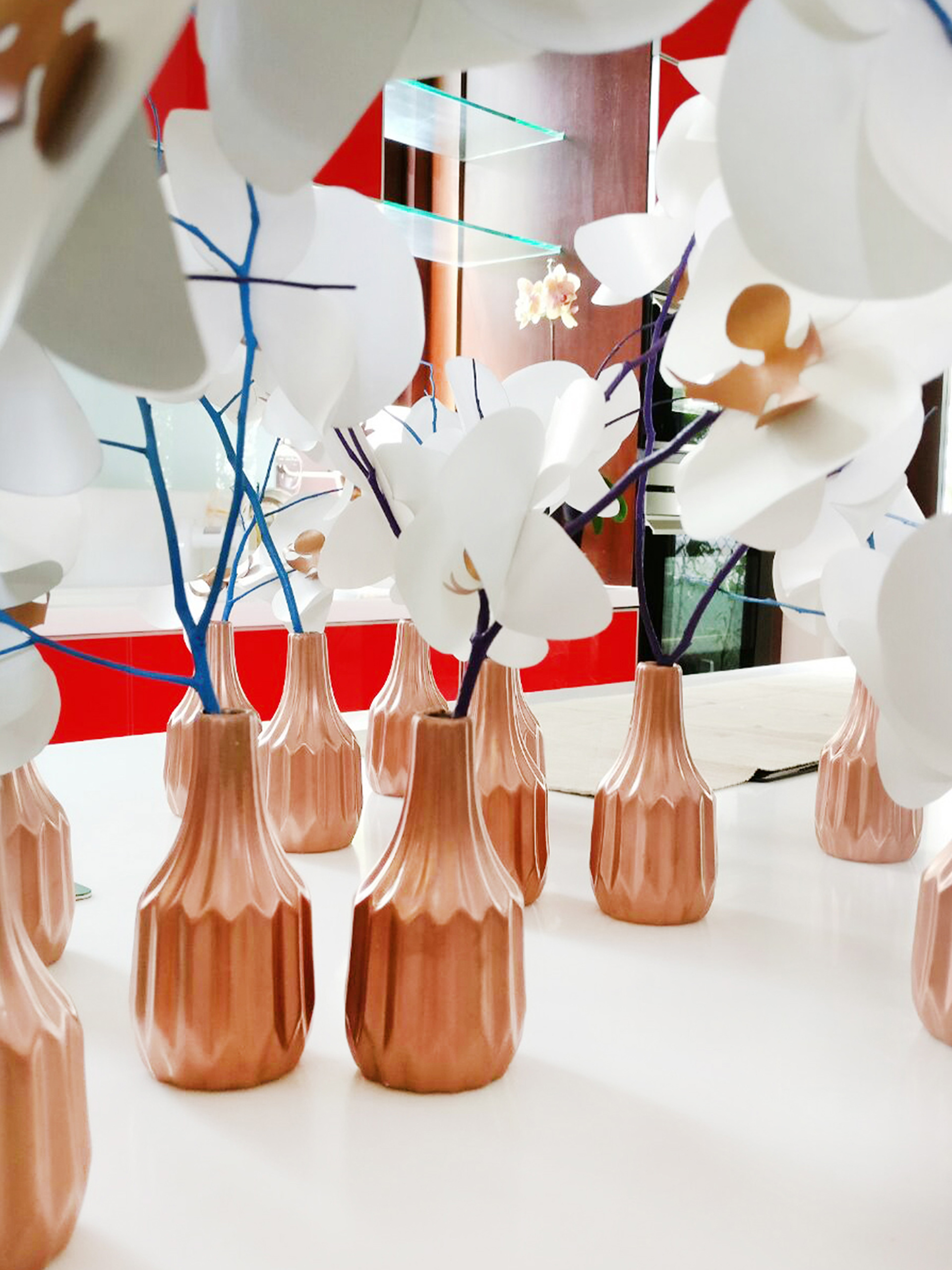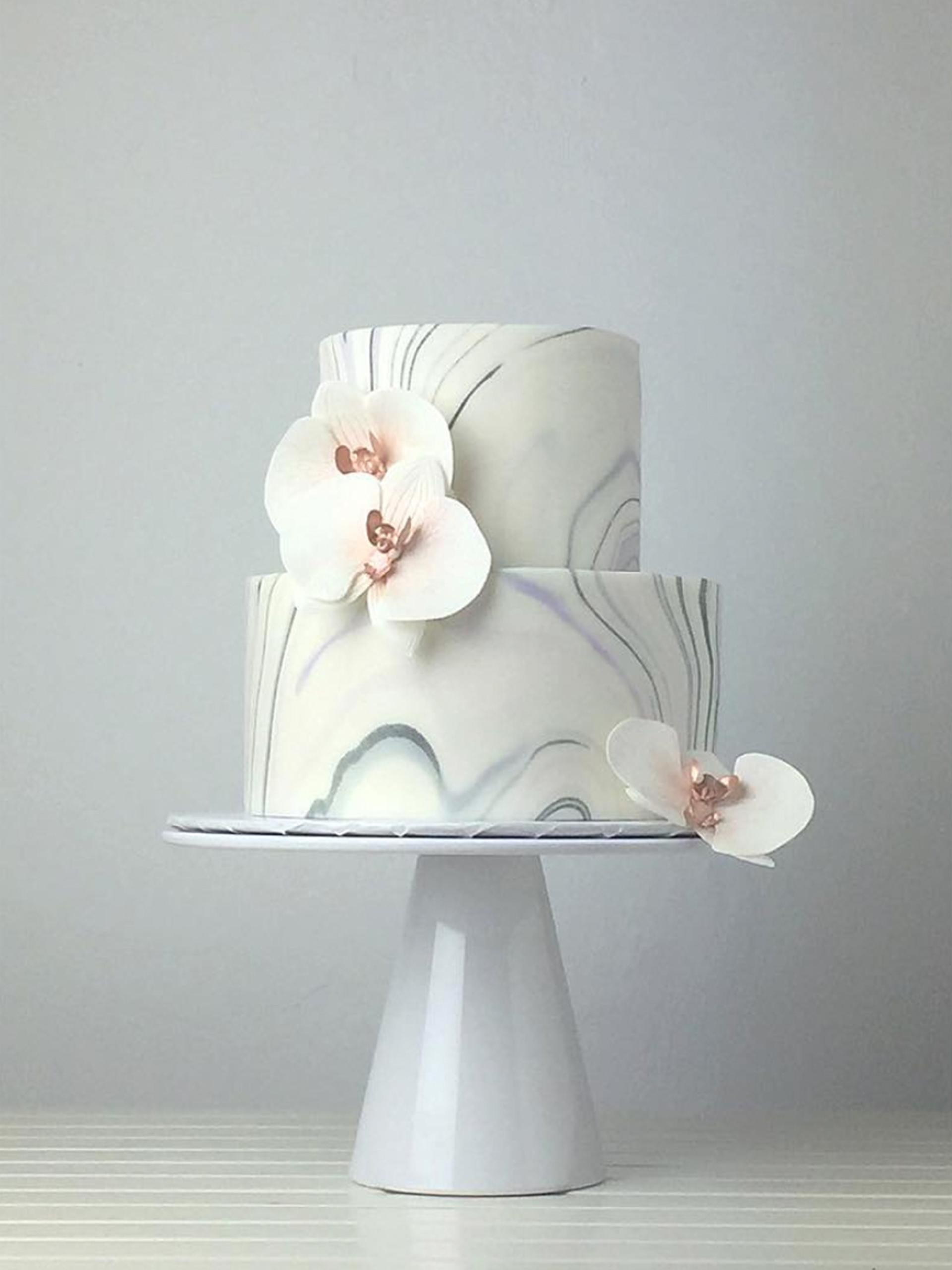 With extra special thanks to: Whang Yihang, Cheng Jia Yun, Zachary Wallis, Rachael Wallis